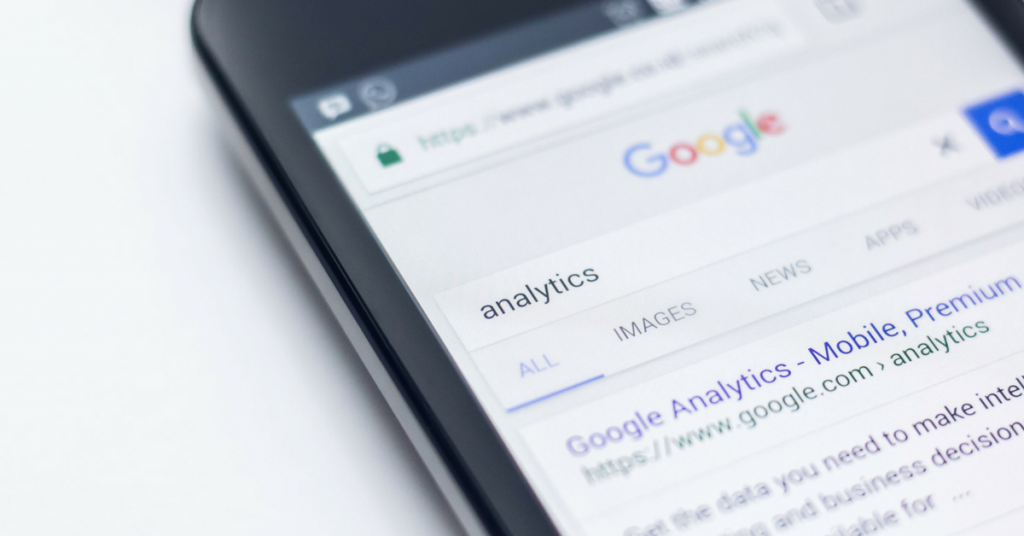 Guest post by Micah Klug from HomeFaithFamily.com
How many times do you spend checking your pageviews and mentally willing your numbers to increase, only to be disappointed that you're not seeing any results?
(I'm raising my hand.)
When I first started blogging in 2017 I was so focused on trying to do everything at once while creating amazing content, that discouragement came so easily.
I questioned whether waking up at 4 a.m. to work before my little ones woke up really mattered and if I'd see results in my business or not. And then something happened in December of 2017.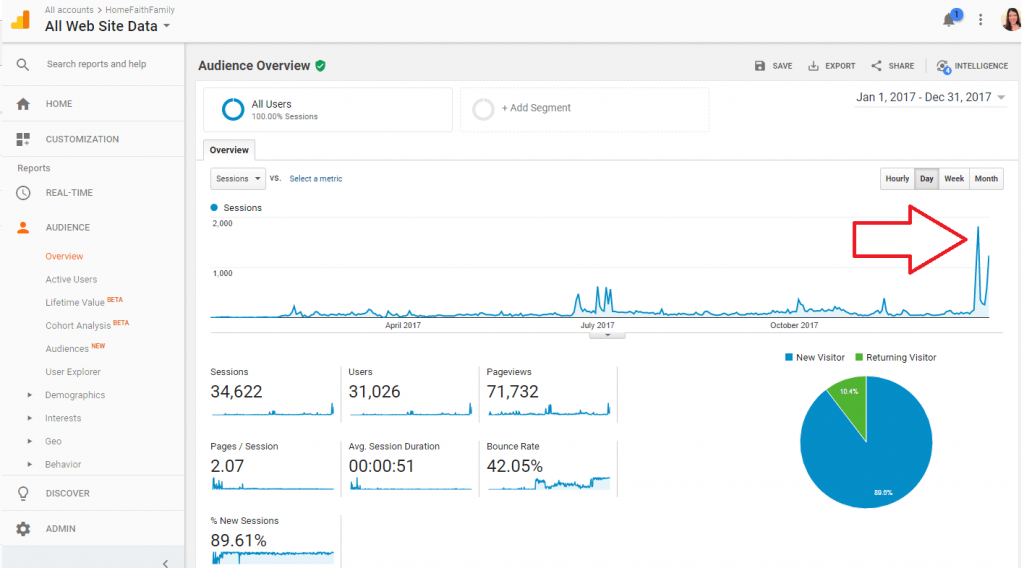 There was a huge spike in traffic and I knew something I did worked well, but I didn't know how to find out where this increase came from or what I did right.
I then spent the next few days doing a deep dive into my Google Analytics until I found the information I needed, all while learning more about this incredible resource and how this program can easily help grow a blogger's traffic.
First, where do you find your traffic information in Google Analytics?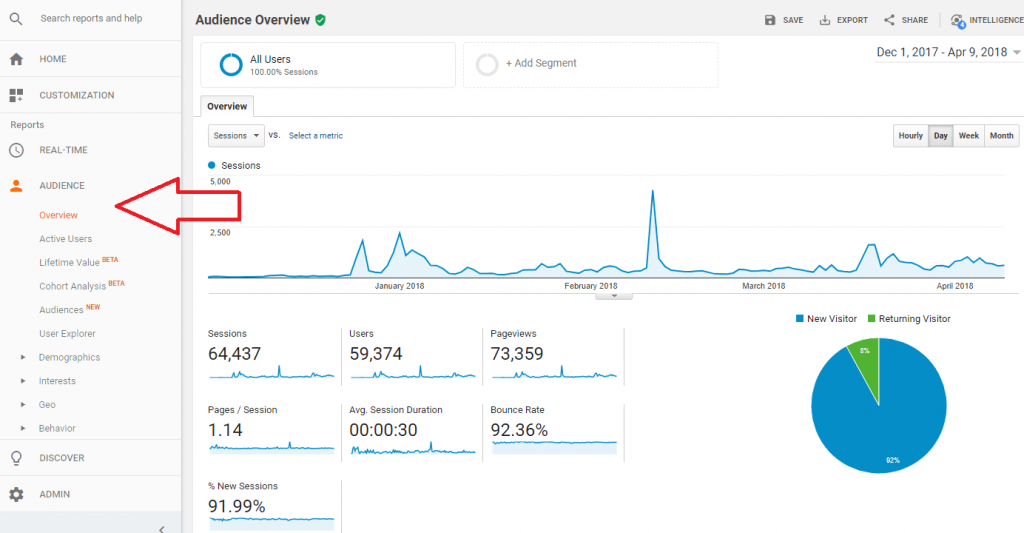 After logging into Google Analytics, you'll want to select the "Audience" option under "Reports", and finally click "Overview."
Don't forget to select the date range you would like to study. This can be found in the top right-hand corner of your Analytics page.
Your "Audience" tab will give you the numbers to your site, including sessions and pageviews you are receiving. You want to keep these numbers in mind, specifically for the dates you notice a spike in traffic.
After my initial spike in traffic at the end of 2017, I began revisiting my Analytics on a monthly basis, instead of daily (and trust me, it's made a world of difference in my mindset by not focusing on the daily numbers but studying the overall monthly view).
As 2018 progressed I began to notice a significant increase from my average 50 sessions a day in 2017 to my 600+ sessions a day in 2018.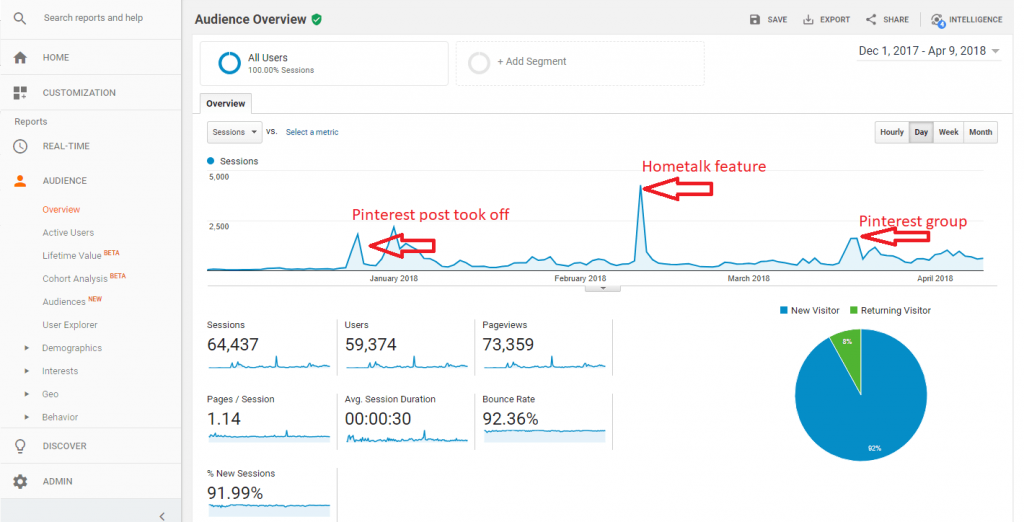 Knowing what's bringing you traffic and what's working is the key to your productivity in helping you grow your blog's traffic.
After studying your website's numbers, you'll want to study a second place in your Google Analytics that shows you specifically where your traffic is coming from.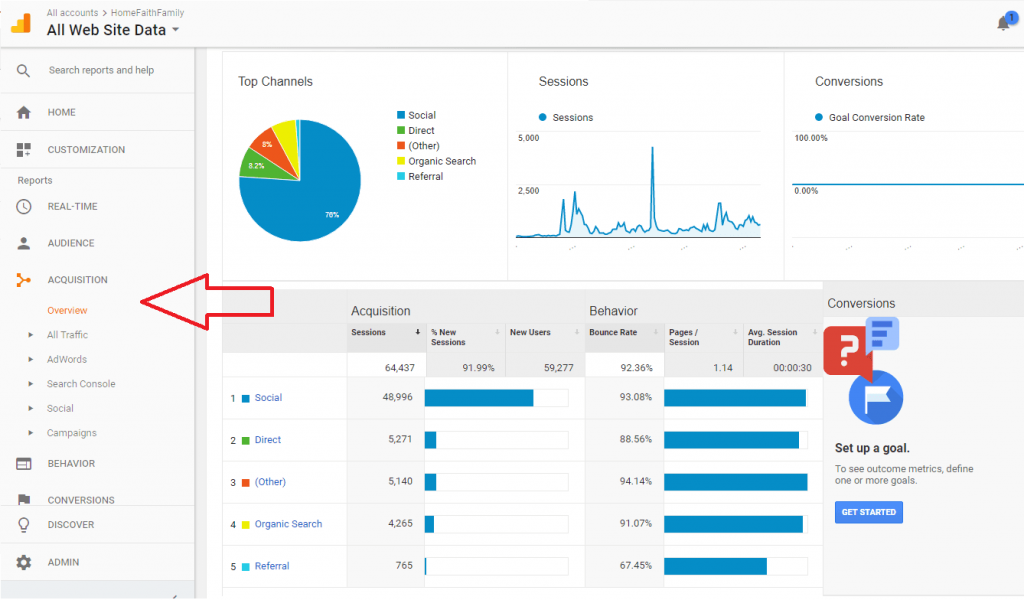 To find this information, you'll want to select the "Acquisition" report and click "Overview." Again, double check the dates in the top right-hand corner.
This report will provide you with an overview percentage breakdown of how traffic is coming to your site. From here, you can select, "social," "direct," "other," "organic search," and "referral" to discover which sources your audience is currently using.
For example, when I select "Other" in my reports, I am brought to the spike in February of 2018. Below, Google Analytics tells me that this traffic came from Hometalk and their traffic referral program.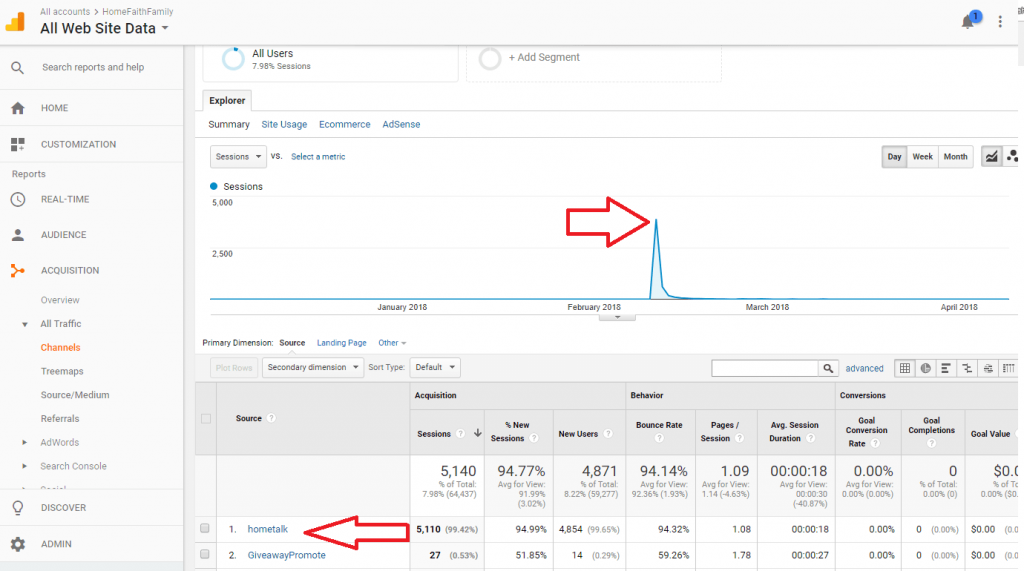 This tells me that continuing my relationship with Hometalk and sharing my content with their community and program is a great way to bring traffic to my website.
Knowing this information, I can plan for future content and strategically create a way where I can continue to develop my relationship with them and bring quality content to my readers and their community.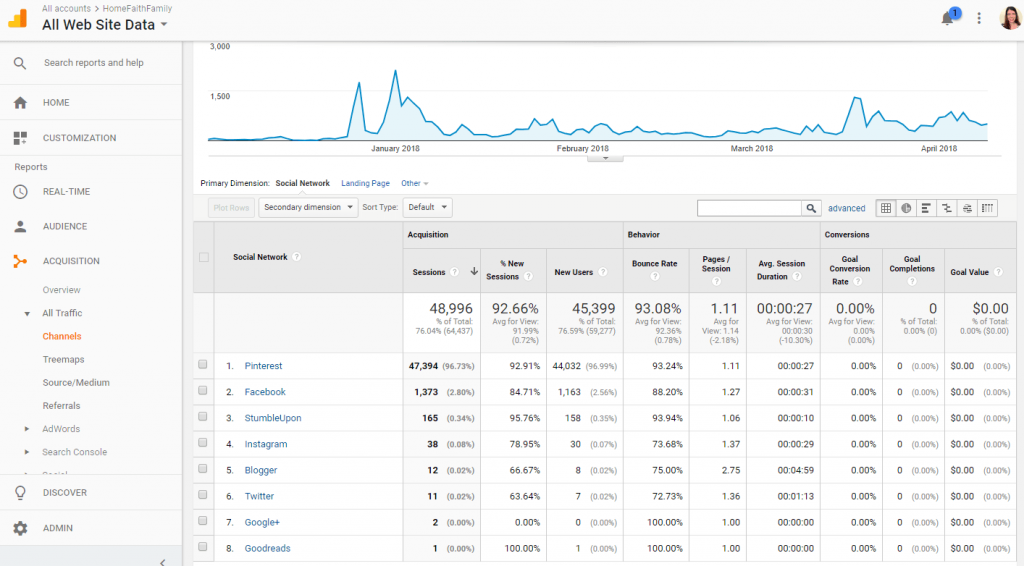 My primary source of traffic currently comes from social media. By selecting the "Social" option in the "Acquisition" report, you'll be able to study which social media platforms are working best for your website and if there is a steady flow of traffic or random increases and sporadic spikes.
You can easily determine this by clicking on the social media hyperlink you want to study the most, (i.e. Pinterest, Facebook, StumbleUpon, etc.).
Google Analytics will then break down your social traffic specifically for that platform in showing which days brought your biggest amount of traffic.
Now that you know where your traffic is coming from, what do you do now?
It's good to work hard, but it's even better to work smart.
Once you know how to navigate your Google Analytics and discover where your traffic is coming from, you'll be able to strategically create a plan on increasing your website's traffic without wasting your time on things that aren't working.
Just to recap and review the information we learned about growing your traffic with Google Analytics:
Remember to study your analytics on a monthly basis, even if this means deleting the Google Analytics app from your phone. If you become so weighed down by the day-to-day highs and lows, you won't be able to celebrate your overall growth and success.
Give yourself at least a three-month window to study so you can target traffic spikes in your data. While you're first starting off with blogging it's good to experiment and try different things to bring in traffic to your website.
However, great quality content will always win over mediocre content.
Once you start noticing an increase in your traffic and can focus on what's working well for your website, sit down and create a strategic plan on what you can do to grow your presence in that specific platform.
Finally, keep focusing on what's working well for your website so you can continue to scale and grow as a blogger. You don't need to reinvent the wheel, but you can save yourself a great deal of time by focusing on what's already working for your website.
If you know a blogger who is looking for ways to increase their traffic, be sure to share this post with them along with one thing you've learned!
Micah Klug loves being a mother and helping other women love their home, faith and family by living simply without losing their quality of life or sanity. She writes at www.HomeFaithFamily.com.