Don't let your fear of WordPress keep you from achieving your blogging dreams!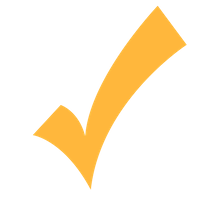 Are you ready to get your blog launched, but you're wasting hours of your time trying to figure out WordPress?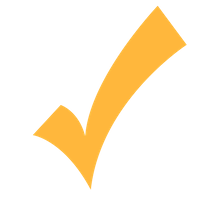 Do you wish you had someone to hold your hand and walk you step-by-step through WordPress so you can spend more time blogging and less time trying to figure out how?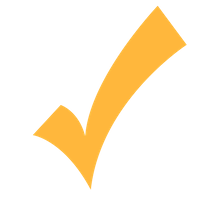 Do you find yourself held back from your blogging dreams because you just can't overcome your fear of WordPress?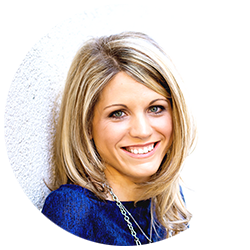 Hi! I'm Crystal Paine, wife to Jesse, mom of three kids (Kathrynne, Kaitlynn, and Silas), New York Times bestselling author, speaker, business consultant, and founder of MoneySavingMom.com, YourBloggingMentor.com, and Your Blogging University™.
When I first started blogging over 12 years ago, there weren't any blogging experts, blogging courses, or blogging how-to manuals. In fact, most people didn't even know what a blog was!
Since I didn't have anyone to hold my hand and teach me the ins and outs of blogging, I had to learn it all on my own. And trust me, it wasn't easy.
I remember well the many nights when I felt like pulling my hair out because I couldn't figure out how to get something to work or the many days when my blog would be down (yet again!), and I couldn't figure out how to fix it!
Now, over 12 years later, I successfully run two blogs (MoneySavingMom.com and YourBloggingMentor.com) and an online blogging education platform, and I believe beyond any shadow of a doubt that if I can be a successful blogger, so can you!
I want to help you so you spend less time feeling frustrated and overwhelmed by the technical aspects of blogging and more time enjoying the benefits of inspiring people with your blog!
Introducing WordPress 101!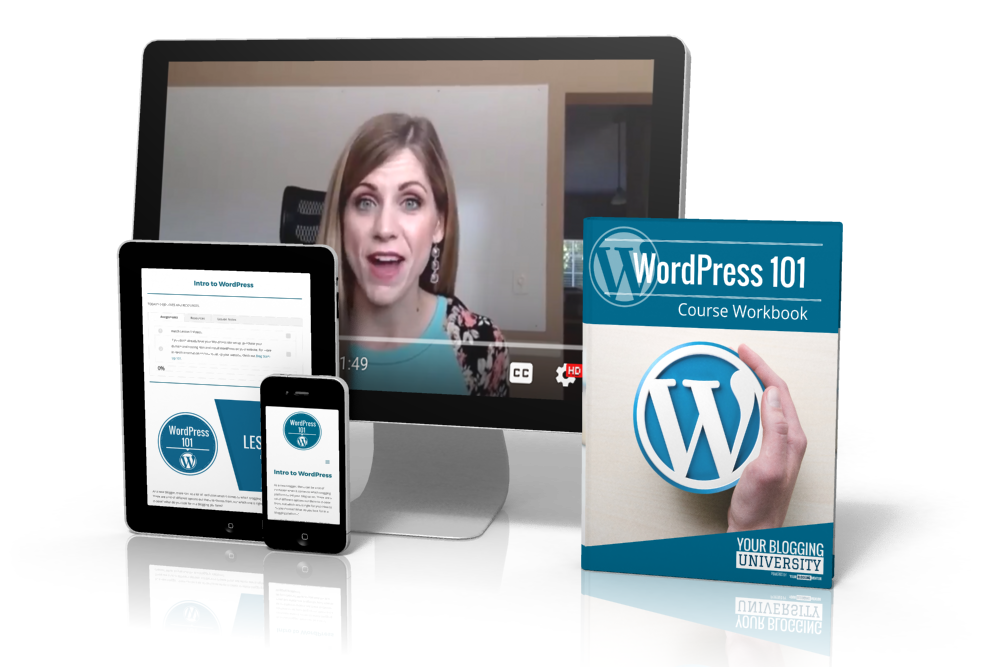 A course meant to break down the barrier of technical know-how, WordPress 101 is designed to help a brand new blogger succeed at blogging with WordPress without any technical experience whatsoever.WordPress is easily the most powerful, robust blogging platform in the world—but it lacks in one area:
It's not that easy to figure out on your own
!That is, until now.
After hearing SO many new and prospective bloggers express their discouragement and frustration with trying to figure out WordPress on their own, we put together this comprehensive course to make sure no new blogger will ever have to fumble their way to WordPress success again!
Created as a follow-up course to Blog Start-Up 101, WordPress 101 includes lessons and video tutorials to teach you how to:
Navigate WordPress so you never get lost again!
Configure your WordPress settings to maximize your use of this robust blogging tool.
Use the WordPress editor to create and publish your blog posts so you can get your unique, inspiring thoughts to your audience with ease!
Create and publish new pages on your website so you can build your site just the way you want.
Install your favorite WordPress theme so you can customize the look of your website.
Manage your blog comments so you can stay connected to your audience.
Maintain your website so you can enjoy peace of mind knowing your site is performing at its best!
…and SO much more!
But this course isn't for everyone.
WordPress 101 is for you if:
You don't currently own a blog and you'd really like to start one up, but have no idea how to use WordPress to do it, OR…
You currently own a blog, but you're confused by WordPress and don't really know how to use it, AND…
You'd love to have help going step-by-step through WordPress so you don't have to figure it all out on your own, AND…
You get overwhelmed with too much tech-y lingo and just need a straight-forward, easy-to-understand guide to help you get to know WordPress better.
What Can I Expect When I Enroll?
When you enroll in WordPress 101,
you'll get LIFETIME access to:
5 comprehensive lessons covering the most important elements of WordPress needed to get you familiar with your most important blogging tool.
5 detailed video lessons to help make each lesson easier to understand and follow along with.
Daily assignments to help you stay on track while you learn WordPress.
BONUS video tutorials to help you learn the ins and outs of WordPress with ease.
A downloadable PDF workbook version of the course that you can print out and take with you so you can study on the go!
An invite to our exclusive student Facebook group where you can collaborate with other bloggers who are going through it right alongside you!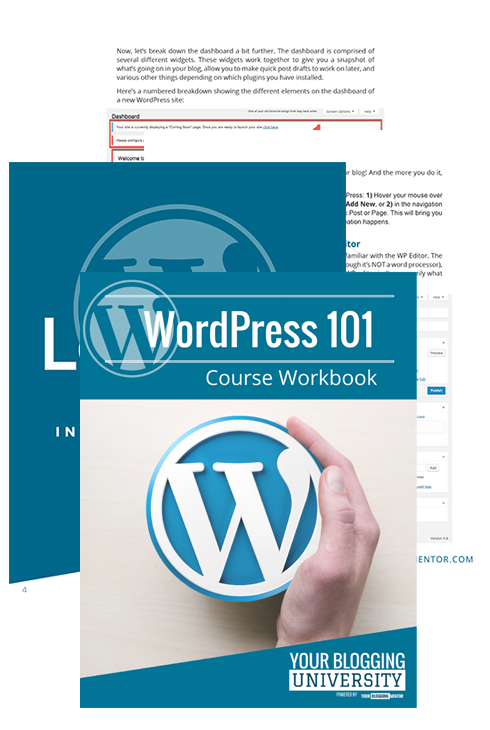 …and so much more!
…AND WE'VE MADE IT EVEN EASIER FOR YOU.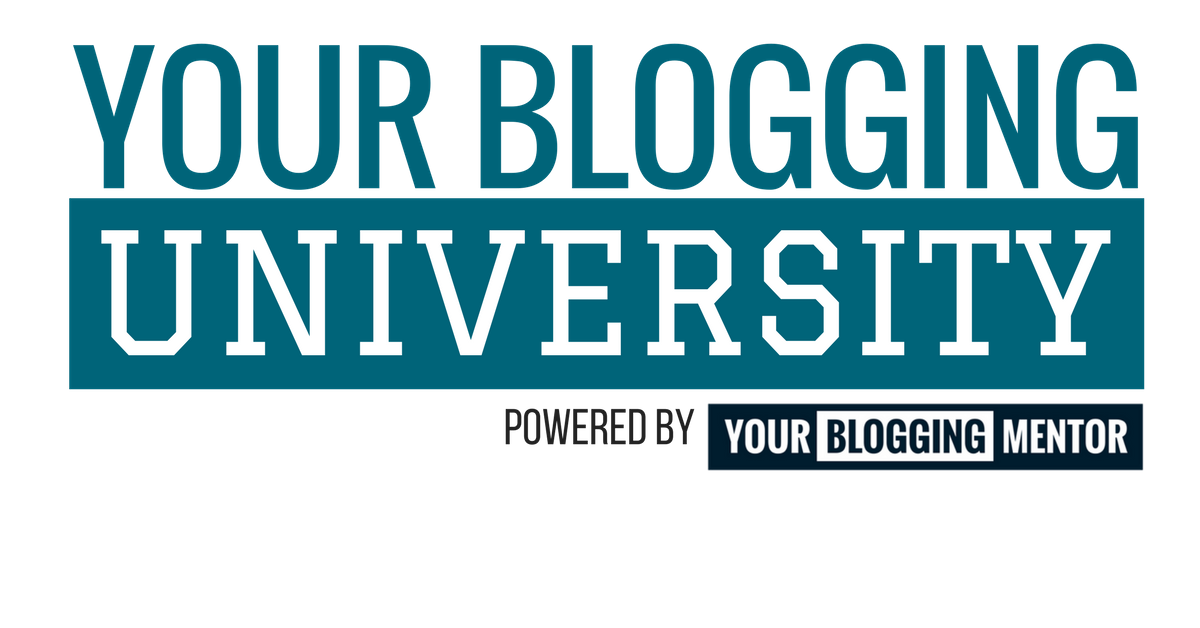 Enrolling in WordPress 101 will give you access to our unique blogging education platform, Your Blogging University™—
a one-of-a-kind hub for all of our blogging courses!
Inside YBU™, you'll gain quick access to WordPress 101, along with any other courses you have enrolled in here at YBU™, making it your one-stop-shop for all of your blogging education needs.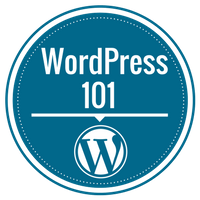 That means NO more logging into tons of other courses and trying to keep track of your different login pages and passwords!
Every course you purchase from us will be right there waiting for you in your student dashboard—forever.
Yep! That's right!
You will have LIFETIME access to every course you enroll in here at YBU™!
And not just that!
You'll also have LIFETIME access to every course update we make—meaning as we grow and change with the industry, so will you.
Not sure if this course is right for you? Click here to view the course syllabus!
Purchase with confidence!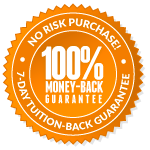 Purchase with confidence! Our courses are backed by a 7-day tuition-back guarantee. If you enroll and decide this course isn't right for you, let us know within 7 days and you'll receive a full refund. No questions asked!