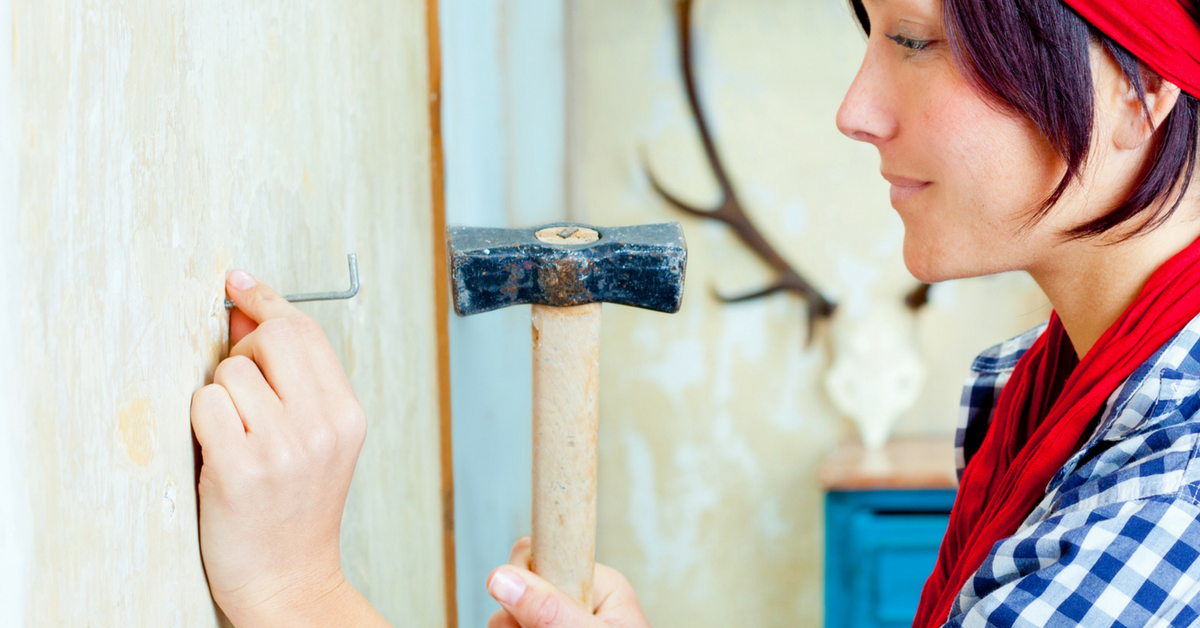 Guest post by Karen from ToWorkWithMyHands.com
If you're a DIY blogger, you've probably heard of Hometalk, the world's largest DIY community. What you may not know, however, is that Hometalk has a Blogger Traffic Program which offers DIY bloggers the opportunity to dramatically increase their blog traffic and online exposure.
What exactly does Hometalk do?
Hometalk covers 15 DIY project areas. If you blog in any of these, you have great material for the program.
Cleaning
Crafts
Gardening
Home Decor
Home Maintenance and Repair
Makeovers
Organizing
Outdoor Living
Painted Furniture
Painting Techniques
Remodeling
Repurposing From
Repurposing To
Seasonal Decor
Woodwork
How I got involved with Hometalk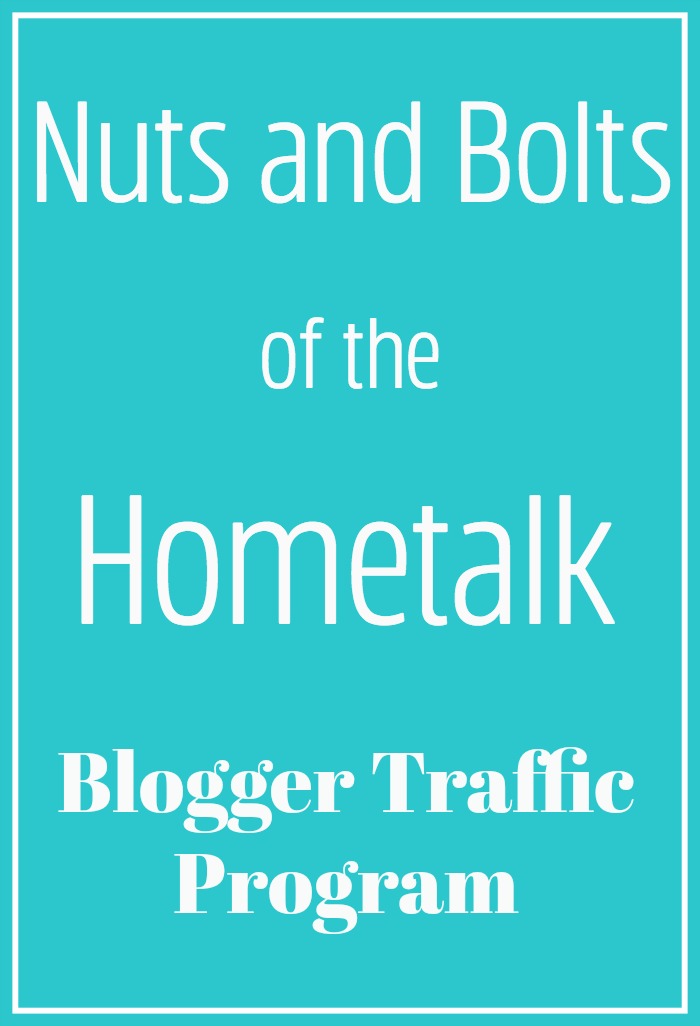 During the winter of 2015, while working on a collaborative project with other bloggers, someone suggested posting our projects on Hometalk as part of our marketing plan.
I had already created an account and posted a couple of projects on Hometalk, but wasn't very active. When I posted our Blogger Challenge project, it took off.
Not only did the post do well on Hometalk, but it also drove new traffic to my blog and I caught the Hometalk bug! Little did I know that an even greater opportunity was just on the horizon.
Launch of the Blogger Traffic Program
In June of 2016, I received an email from Hometalk inviting me to join a Google Hangout introducing The Blogger Traffic Program.
I have to admit that I was skeptical at first. Sadly, my experience had taught me that often, even though programs may "help" bloggers, the benefit was actually just a byproduct of being used as leverage to grow the host's own platform.
I'm so glad, however, that I gave Hometalk the opportunity to prove me wrong. My experience working with them over the past 13+ months has been amazing! Not only have they stood behind their promotional promises, but every single person I've engaged with has been over-the-top friendly, helpful, and encouraging.
Getting Started with Hometalk
To join the Blogger Traffic Program, you'll need a Hometalk account. Visit the homepage and click the JOIN NOW button to create one. Once you've done that, you can complete your profile.
I recommend setting up with your blog name so that you can create a visual connection between your Hometalk account and your blog from the very beginning. Add your profile photo and upload a header image that's distinct for your blog and content.
Under account setting, there's an area to enter your website and a check box to indicate you're a blogger. Make sure you do that! By identifying yourself as a blogger, you'll be able to participate in the program.
Finally, there's a couple of boxes to share a little about yourself and your favorite areas of DIY. I recommend you do this since it will show up on your profile page and give visitors a chance to get to know what you're all about.
Next, you can set up email preferences. There are currently 15 email options you can choose from. Here are a few that I think are important to have:
The daily and weekly roundup newsletters are a great way to keep up with new and trending topics being posted. Plus, just by scanning these emails, you get a feel for the style and technique of posts that do well and get promoted by Hometalk.
I find it helpful to get email notifications when someone comments on one of my posts. Interacting with commenters is a top priority to me and I do my best to never miss a comment – even if I only hit the "Like" button. I believe it's crucial to be "reachable" with your audience.
You can also manage your password, grab buttons to display on your site, and connect your preferred social media accounts from this page.
Now that you're all set up, it's time to start posting!
A project posted on Hometalk is very similar to a post already published on your site.
I usually write fresh text, but always use the same images as in the original post on my blog. Here's an example to give you an idea of how it looks: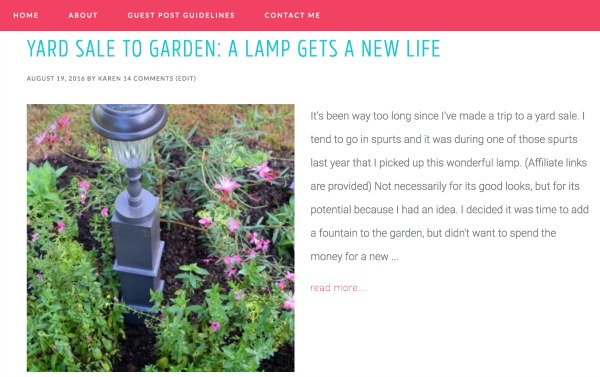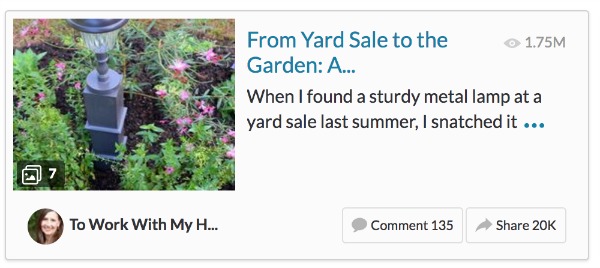 Hometalk provides a step-by-step guide on writing your posts that you can bookmark and always refer back to.
How it Works
Once you have a few projects posted on Hometalk, the rest is easy.
Click on the arrow beside your profile picture in the top right corner to open the dropbox. Look for Hometalk Goodies. That opens a section with tabs on the left of the screen. Select Blog Links.
In the three boxes, enter links to three posts on your site – not posts you've published on Hometalk. When you're featured, traffic goes directly to your blog. After entering, click the Save Link button, and you're done!
In order to qualify to be featured, you must have posted at least 3 posts on Hometalk within the previous 90 days that meet these requirements:
a minimum of 200 words and 4 photos
includes a "before" and completed "after" photo
includes a maximum of 3 links to your blog (this includes 2 within the text, and one at the end of the post.)
includes a full description of what you accomplished in your post
includes enough instructions so the reader can understand what you did and replicate your project
In my opinion, these are simply good practices to follow and not a burden of extra requirements.
Feature Timeframe
Once you have your three posts submitted for consideration, you can expect to be featured within 90 days. 30 days is the maximum, so you could also be featured earlier and more frequently than 90 days.
Once you're featured, your blog link section will be locked for 24 hours. After the lock is released, you can return and delete the link for the post that was featured, then add a new one for next time.
In my experience the first link you supply is usually chosen to be featured, so when you supply links, list the one you most want featured first. Only once has my second link been chosen, and I've never had the third link chosen. You can always move links around when you edit.
What a Feature Looks Like
Your first indication that you've been featured may be an email from Hometalk letting you know. This was my experience for my first few features, but I've also discovered some by waking up to soaring traffic.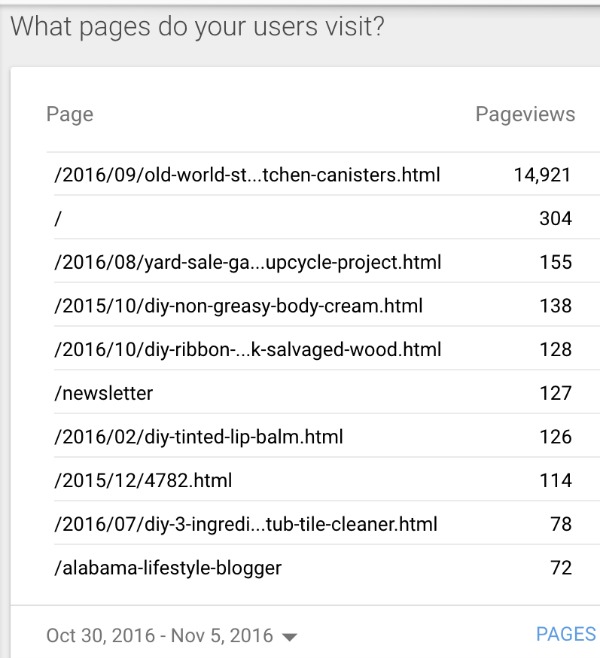 Check your analytics if this happens. Your traffic will be direct since it's coming from a newsletter link and not Hometalk's site.
You can also verify that you've been featured by checking out your links within your Hometalk profile. If you've been featured, you'll see that post locked with a message that it's currently featured.
How long does this take?
As bloggers, the last thing we need is more on our to-do plates, so you may wonder about the time investment.
The truth is: it does take time. However, because you aren't writing a brand new post when you publish on Hometalk, it doesn't take as much time as you spend on an original blog post.
Plus, since you're using photos you've already taken, uploaded, and edited, a simple click is all you have to do to include them.
At the minimum, you can simply add three posts to Hometalk, fill out the blog links section, and wait. Depending on the length of your posts, you could have as little as one hour invested.
Once you catch the bug, however, I suspect you'll want to invest more time by adding more posts and interacting with commenters. Hometalk is a very active community and I've never published a post that received no comments.
What Traffic Looks Like
Since joining the Blogger Traffic Program, I've had 8 posts featured. Each time traffic soars for the first day, drops slightly the second day, and is still higher than normal on the third and often fourth days after the newsletter goes out.
These features have brought an additional 5,000 to 9,000 views of each featured post to my site.
Are there any drawbacks?
I have to say in all honesty that I personally find this to be a win-win situation. If there are any drawbacks, it would only be the additional time spent creating and populating your Hometalk account.
I consider my time investment, however, to be well worth the added value to my blog.
More Good Stuff
Once you get involved with Hometalk, you'll also discover there are even more ways to grow your blog through their platform.
So far, I've participated in 10 Hometalk Live shows. These live project demonstrations are aired through Facebook and draw large audiences. Views of my shows have ranged from 96 – 196K. These shows are simply a live demonstration of one of the projects you've posted on your blog and Hometalk profile, and are compensated.
I've also recently joined the Pinterest Influencer Program. This program is open for participants in the Blogger Traffic Program and is a great way to generate passive income for your blog. Visit this page to get more information.
Karen is the designer at To Work with My Hands, and a busy homeschooling mom. She recharges her batteries through creative projects; her favorites are upcycled and repurposed from thrift store finds.  She shares video instruction for many of her projects through Hometalk Live shows, and is passionate about encouraging others to find their creative outlet and pursue what they love, even in the midst of a busy life.  Her all-time favorite project is an upcycled thrift store stool.