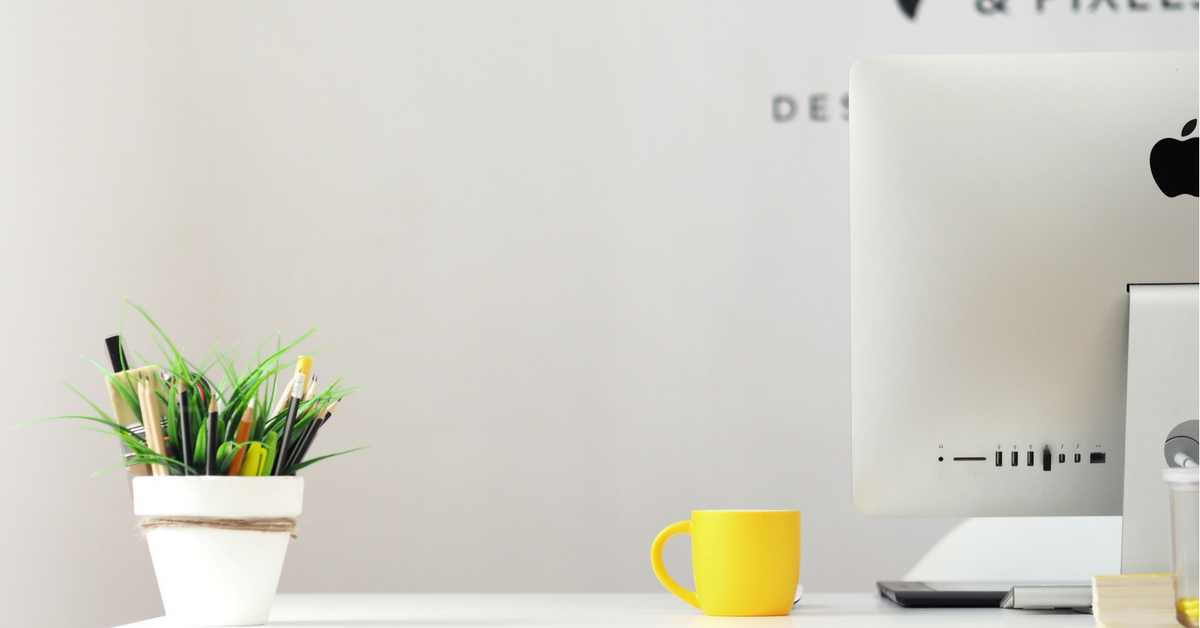 Want to make money blogging? I highly recommend affiliate marketing.
For those who may have never heard the term of affiliate marketing before, it's basically when you are paid to promote another person's product, coupon, deal, or website.
It's typically CPA (cost-per-action) advertising — which means that you only get paid per action. In other words, a reader must take some form of action (purchase something, click through your link and sign up for something, download a coupon or ebook, etc.) before you receive any compensation.
You sign up for an affiliate program (I share some of my favorites at the end of this post), you promote your unique affiliate link that the company gives you, and then you are paid if your readers buy the item or sign up for the offer.
In many cases, people have to make a purchase in order for you to earn money as an affiliate. However, there are also hundreds of other options that require no purchase.
To give you an example, I'm an affiliate for Coupons.com, RedPlum, and SmartSource. If I post a great coupon that is on any of these sites over on MoneySavingMom.com, I earn anywhere from $0.02 to $0.40 per coupon printed. (I have different agreements with each network and some pay per coupon printed, others pay a flat fee per print session per user per day.)
Sharing a great deal on an item using a printable coupon is a win-win situation — I'm helping you save money and get a great deal and, if you print the coupon, I will earn a small amount for you doing so.
I have hundreds of affiliate relationships and we post dozens of affiliate links every day on MoneySavingMom.com. Plus, I also have hundreds of old posts on my blog that people find through search engines that have affiliate links in them. These also bring in little trickles of income.
Since we have so many different affiliate links sprinkled throughout our site, the trickles of income from some and the streams of income from others add up to a really strong income all combined that allows me to pay our business expenses, pay my team, give generously, and make a full-time income.
I've learned a lot about affiliate marketing over the years and want to share my top five strategies for affiliate marketing success:
1. Don't Compromise Your Values for a Quick Buck
Affiliate marketing can be an incredible income stream for bloggers, but there are some definite pitfalls to be wary of. You want to be very careful that you don't just give something a great review or post about something because you're earning something for promoting it.
I always stop and ask myself before posting something that includes an affiliate link, "Would I post about this if I were not earning a referral fee/affiliate income from it?"
2. Promote Affiliate Links In Content Instead of Your Sidebar
I've found that it's much more effective to weave affiliate links into your posts and live videos in a content-driven way, rather than to just put affiliate links on the sidebar. Also, if you're already going to be mentioning a site or product, check to see if they have an affiliate program so you can use your referral/affiliate link.
Tip: I share more about how I increased my income by 6X in one day by strategically promoting an affiliate offer in multiple ways across my email newsletter, blog, and social media.
3. Experiment, Experiment, Experiment
It takes awhile to learn what works when it comes to affiliate links. Don't give up if you try it a few times and it doesn't work or result in any sales or click-throughs. Keep testing things out, tweaking your approaches, and learning what works for your audience.
Right now, I'm finding that Instagram Stories and personal posts and email newsletters are the most effective for me. That might change in a few months. Be open to experimenting — especially if you notice that something that used to be working isn't working as effectively any more.
Also, network with other bloggers and ask them for their advice and insight on what is working well for them. I've learned so much through relationships and conversations with other bloggers!
Note: Check out my 4 tips here for ideas to experiment with when it comes to affiliate marketing.
4. Be Upfront and Honest
When you use affiliate links, you always need to disclose clearly that you are using an affiliate link in that post. Not only is this important because of the FTC regulations, but I also think it's just a way that you can serve your readers and be upfront and honest with them.
I find that being super upfront with my readers about when I have an affiliate relationships, they respect me more and are more apt to purchase through my affiliate links.
5. Remember That Less is More
A few strategically placed affiliate links are almost always going to be more effective than hundreds of affiliate links all over the place. It's better to wait and only promote affiliate links that really fit within your blog's mission and purpose than to post every other affiliate deal and opportunity that arises.
Your readers trust your endorsement more if it's not something you give as often. If you don't feel comfortable with something, don't promote it.
Some of the Affiliate Programs I'm A Part of:
See my list here of 10 sites will pay you for referrals here. Amy has a number of different affiliate programs here, if you're interested.
To get a more accurate picture of how my blogging income and expenses look every month, see our Blogging Income Reports here.
If you're serious about making money with affiliate marketing, I would HIGHLY recommend Kayla Aimee's Affiliate Acceleration course. It walks you step-by-step through the process of how to really effectively use affiliate links in a way that your readers will love.
Need some more advice and encouragement? Check out my post on How to Make Money Blogging and also sign up for my free blogging webinar where I talk more about how to monetize your blog.
Need some ideas on how to increase your blog traffic? Read some thoughts I shared on what to do when blog traffic is slow.
(Note: Some of the links in this post are affiliate links, and we will be compensated when you make a purchase or sign up for a service by clicking through our links. Thank you for helping to support this blog!)
Need More Affiliate Marketing Help?

Psst! If you're looking for some ideas on affiliate programs to try out, be sure to sign up for our FREE list of 20+ top affiliate programs perfect for beginner bloggers!