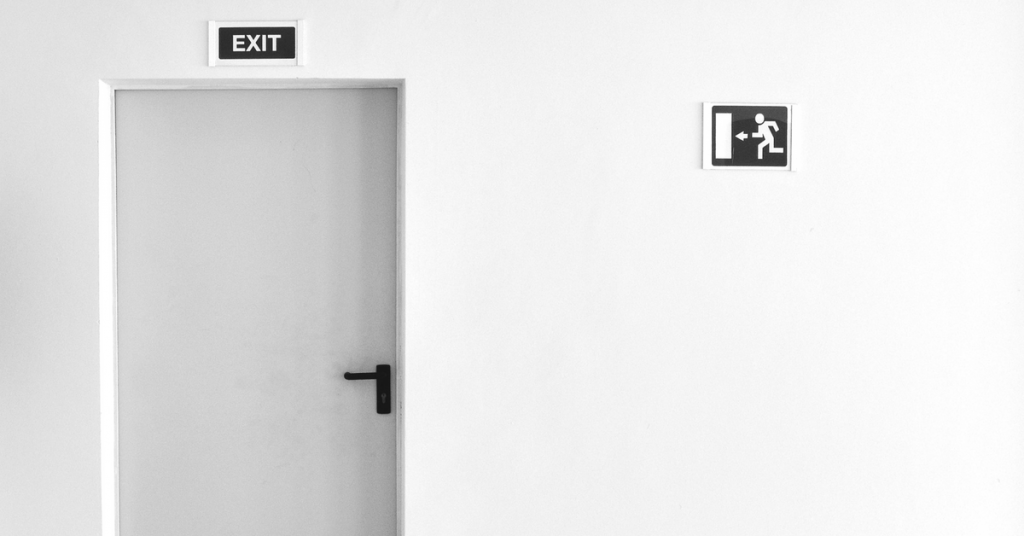 I have some pretty strong pet peeves when it comes to what bothers or annoys me on blogs and websites. And I'm guessing that I'm not the only one!
Here are 10 things that always make me click away from a site:
1. Too Many Ads
I know that ads are a great way to make money. I get it. But if your site is so plastered with ads that it's hard to even read the content, I'm just not going to stick around.
If you want (or need) to make more money from blogging, I recommend writing posts with great affiliate links in them or being strategic about sending out promotions to your email list or creating your own products. That's almost always going to be more effective (and much more aesthetically pleasing!) than slapping on more ads.
2. Pop-Ups I Can't Easily Exit Out Of
While I believe that pop-ups have their place, if you set up a pop-up on your site that I can't easily X out of, I'm not going to go through the effort to sign up for your freebie or to try to get the big, screaming pop-up from blocking up the content. I'm just going to click away from your page and find another site to visit.
If you want to use pop-ups, make sure that you set them up so that they are easy to exit out of (make sure you choose a design with a very obvious X to click if someone isn't interested in signing up) and set up the pop-up so that it only shows up when people are exiting the page or have stayed on the page for at least a minute. In addition, consider adjusting the setting so that the pop-up only shows up every 15 or 30 days, not every last time someone lands on your site!
Need help creating "polite" popups? Check out PopupAlly Pro — a polite popup plugin!
3. Videos That Auto-Play With Noise
Need I say more? Auto-playing videos with sound are at the top of the list of the most annoying thing to have on a website.
Don't even consider having this on your site. Just don't. The same goes for any sort of sound.
Background music/sound was cool in 2001. It is now 2018. Get with the times and get that auto-playing music and videos and anything with noise OFF your site. Stat. Unless you want to run everyone off your site! 🙂
4. Dark Background and White Text
I know some people think a dark background with light text is interesting. I happen to be one of those people who can't stand it. It's hard on my eyes — and I'm guessing I'm not the only one!
If you love dark colors, have them accent or outline your site. But by all means, make your text background white or light and your text dark. Thank you very much! 😉
5. Long Loading Time
If I click over to your site and it spools and spools, I'm not going to wait for it to load. I'm going to find another site.
Make sure that you regularly test your site's loading time and check it in various browsers. Loading time matters — not only for search engine optimization — but also because it makes your site more user-friendly and "sticky" (meaning, people who land on your site are actually going to stick around!).
Test your site's loading time for FREE at Pingdom.com! If your site scores a lot grade, it might be time to optimize your site. Check out this post by WPBeginner.com about how you can improve your site's load time!
6. Broken Links
If I try to click on one of your header links or post links and it takes me to a dead page or broken link, there's a good chance I'm going to be unimpressed. Now, here's the thing: I know that I probably have some dead links somewhere on my blogs if you dig really deeply. But I aim to have all of the links in my header and the links that most people are going to be regularly clicking on (especially as first-time visitors) be live and updated links.
If you find yourself having a hard time keeping track of broken links, ThirstyAffiliates has a pro plugin that will help you keep track of all of your affiliate links, sending you updated "health" records so you always know if/when a link breaks! (Note: You'll need the Pro version as the free version doesn't come with the Link Health Checker.)
7. Coming Soon Pages
Another one of my pet-peeves is "Coming Soon" pages. If you don't have your "The Story Behind My Blog" or "My Favorite Links" pages done, don't link to them in your header and say "Coming Soon". Just don't provide a link to them until they are done!
An occasional "Coming Soon" page is acceptable or strategic if you are rolling out something big and want to tease it (and you'd usually want to include a sign-up form on that page for people to sign up to be notified when it's rolled out), but to have four of your main pages linked in your header lead to "Coming Soon" pages is just going to irritate site visitors.
8. Click-Bait Posts
It's tempting to coming up with some title and teaser text that are going to get people to click through. I know that it's what so many huge sites do. But it's a surefire way to kill your credibility.
I'm all about using creative and intriguing titles (hello, check out my title for this post!), but if your content doesn't live up to the title you gave it, you've lost me as a reader.
9. Registration Required
If I have to give you my email address before I can read your content, I'm outta here. Serve your readers by providing valuable content for free before asking them to give you their email address in order to access something special (like a free download of some sort).
10. Run-On Paragraphs
Y'all. I was the worst offender for this when I first started blogging. It's almost as if no one told me that the Enter button existed!
So I can't really judge you on this one… BUT, I can tell you that readers will so appreciate it if you hit that Enter button liberally!
In fact, since people skim like crazy when reading stuff online, I recommend not having any paragraphs that are more than 4-5 lines long on a desktop/laptop. And I shoot for more like 2-3 lines max in most cases.
Make it easy for your readers to read your great posts by using short paragraphs, great photos, and header breaks. You're welcome! 😉
What would you add to my list? I'd love to know what makes YOU click away from a site. Tell us in the comments!