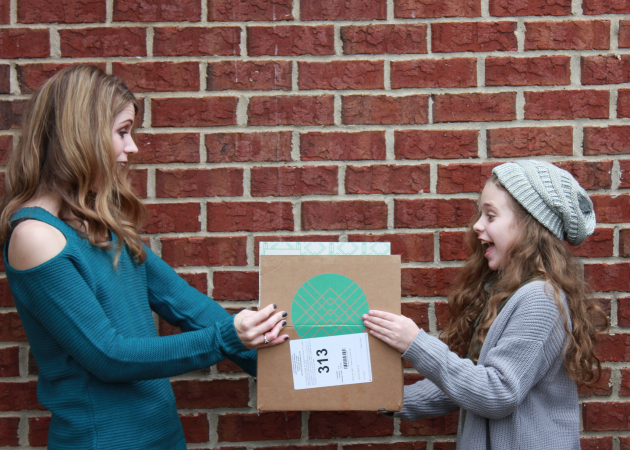 Wish you could make more income with affiliate links? Here's a little peek into how I maximized my mileage on an affiliate post that was doing well last week week:
On Thursday morning, I discovered that the Stitch Fix offer (to try it for free) we had posted a little blurb about on Wednesday had converted like gangbusters.
It was a really fantastic offer because people didn't have to pay anything out of pocket to sign up and we got $25 in commissions per sign-up! (You can sign up for the Stitch Fix affiliate program through CJ.com.)
So I decided to really put forth some effort to promote it in creative ways for one day. Here's what I did:
I did an Unboxing video of my latest Fix on Facebook live.
I did an Unboxing video on Instagram stories.
My husband took pictures of me in one of my new outfits and wrote a blog post with these pictures promoting the free offer.
I turned that blog post into an email newsletter that I sent out to my personal email list.
I posted some of these pictures on Instagram and talked about Stitch Fix and shared the offer there. (I changed the link in my bio to the Stitch Fix offer.)
I posted the same post on Facebook with multiple pictures (we've found that posts with multiple pictures tend to perform better on Facebook).
I boosted the post on Facebook to get it in front of more eyeballs… because it was the kind of offer that had proven to convert well.
I made my blog post about the offer the lead post on the blog for the afternoon and evening and also the first post in our daily email newsletter.
Doing these things took me a few hours to pull off, but it ended up resulting in more than 6x MORE conversions than the high, high numbers we had seen the day before!!
This is why it's important to track what's working and to jump on opportunities (whenever possible!) when you find something is doing really well. It pays off!!
P.S. If you're new to affiliate marketing, you can read more about how it works here.
Need More Affiliate Marketing Help?

Psst! If you're looking for some ideas on affiliate programs to try out, be sure to sign up for our FREE list of 20+ top affiliate programs perfect for beginner bloggers!