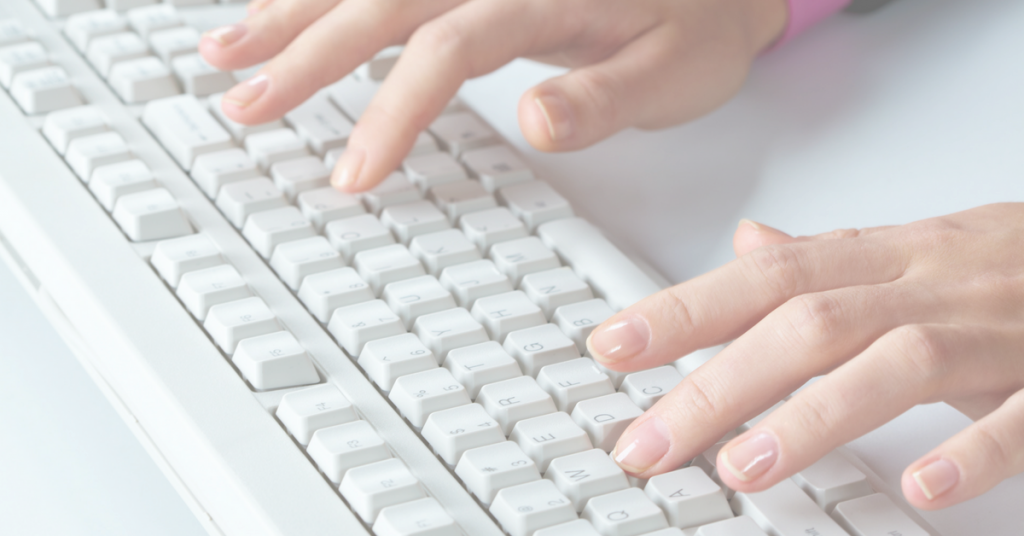 Do you feel called to write but you don't want to deal with the technical aspects of blogging? (And you don't have the money to pay someone else to do it for you?)
Sarah wrote in with this great question…
"I definitely want to start a blog and have started a couple over the years but they've fizzled out for various reasons. I love writing and want to do that, but I hate web design or anything tech-related. Is there any way to just blog and write and that be it? Any advice for someone like me who loves writing and feels called to do it but hates anything dealing with web design, web hosting, and tech stuff? And of course isn't in a current position to pay someone else to mess with it? I'm sure I'm in the minority, but any help would be appreciated. Thank you!"
First of all, Sarah, let me reassure you that you're not in the minority. I think tons and tons of people feel this way, and it's actually a really common struggle.
The truth is that it takes different types of passions and abilities to fulfill big blogging dreams, and it's very rare you'll see all these sets of skills come naturally to one person.
For example, creatives do not typically have amazing technical and marketing skills. And it's rare that you'll find a really incredible marketer or tech person who's also a really great writer.
What I want to encourage you with, first of all, is this…
You can grow and learn.
I want to challenge you to not live under the mindset of, "I'm not techie and therefore I can't do this, I can't blog, I can't set up an email list, I'm not going to be a successful blogger, I shouldn't start blogging in the first place…"
The reason I want to tell you this is that I am right. there. with. you. I am NOT a techie person. If you know me personally, you will know that I'm struggle to even figure out simple things on my phone!
But I have challenged myself to step outside my comfort zone and learn these things, because the only way I'll be successful as a writer, blogger, and business person is if I challenge myself to grow as a person.
I recently read in the book Chasing Excellence that excellence is not something you're born with…it's something you become! Excellence is achieved by practicing little habits over and over again. It's working on the things we're weak in so that we can become better over time.
For so long, I've lived under the lie that I'm not techie. But recently I've decided to stop feeling stuck in that mindset, and instead, start practicing in those areas so that I can learn, grow, and improve.
So I challenge you to do away with the mindset that says, "I'm not this or I'm not good at that," and instead say, "This is an area I need to grow in, so I'm going to challenge myself to get better."
That being said, I really don't like to see people give up on their dream of blogging if it's a passion and calling.
So if you really don't want to mess with techie stuff at all, there are some practical things you can do…
1. Set up a blog on Blogger.
I don't like Blogger, and I really don't recommend it.
But if you don't want to mess with any of the html, WordPress, hosting, and tech stuff, then just set up a blog on Blogger.
Your blog probably won't grow or get a lot of traffic, because the SEO on Blogger isn't great and you don't own a lot of it. But it's really easy to set up, you won't have to worry about any of the techie stuff, and you'll be able to write from the heart.
2. Limit your writing to social media channels.
If you really love writing, maybe consider just limiting yourself to a social media platform.
You can do "micro-blogging" on Facebook or Instagram and still inspire an audience!
3. Write for other sites.
Another great option might be guest posting for other bloggers or becoming an ongoing contributor for a website.
Either way, you'll get to write and not have to mess with the rest of the tech stuff.
But I want to challenge you: step out and learn something new.
All of that being said, I'm going to challenge you to make yourself learn something new.
Examine the areas you feel weakest in, and then press and lean into those areas. Work on them and become better. The only way to get there is to practice. Practice doesn't necessarily make you perfect at something, but it definitely makes you more proficient!
Dedicate 15-30 minutes each day to a particular skill and work on it.
I've been challenging myself a lot lately to do this. I've been stepping out and learning new things — researching techie stuff and doing it myself instead of asking someone else to do it. And there's been SO much fulfillment for me in that!
And honestly? This is the pulse and heartbeat behind Your Blogging University. We created these courses because it's my desire to walk with beginning bloggers who need some hand-holding help a little bit at a time. We aim to not overwhelm you and break things down into very small, bite-sized chunks so that people can learn and grow one step at a time.
So I encourage you to jump out! Lean into those areas where you're weak.
Be willing to fail, practice, and become more proficient…so that you can be stronger as a whole person! And you'll soon find the fulfillment that comes from doing the things that at once upon a time would have really scared you.