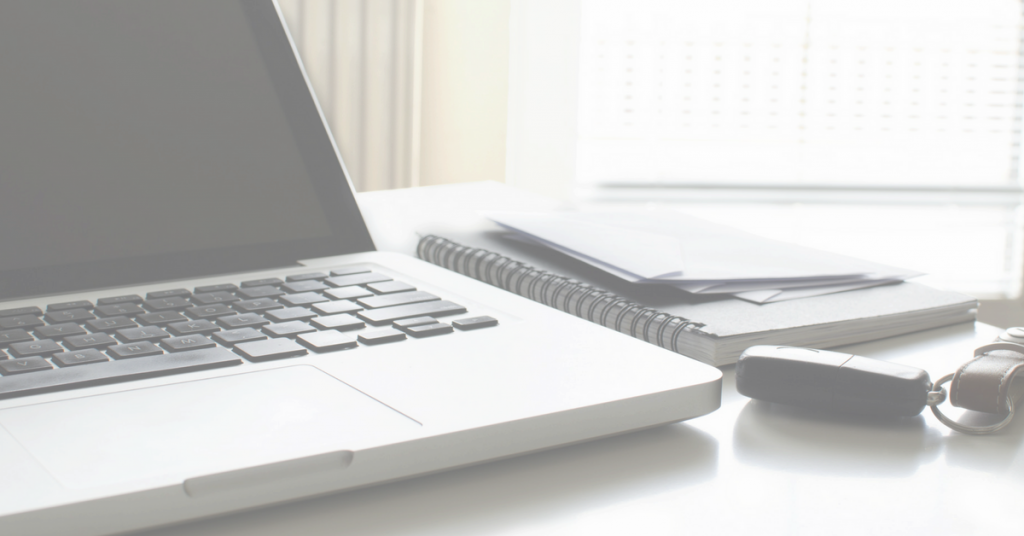 So many people ask me whether they should use their personal name as a domain name or a titled domain name that has good SEO (i.e. highly searched words).
Just in case you're not sure what I mean by this, here are some examples:

CrystalPaine.com — This is a domain name that uses my personal name.
MoneySavingMom.com — This is a domain name with great SEO because of the common words in the title that people often organically search on the Internet.
YourBloggingMentor.com — Again, this is a domain name with pretty good natural SEO.
Are you ready to start a blog, but you're deliberating on what domain name to choose?
If so, I would encourage you to ask yourself these five questions…
1. What do you want to do with your blog long-term?
When I first started MoneySavingMom.com, it had amazing SEO. A lot of people searched the terms in my blog title, and my site got great organic traffic from Internet searches — which helped me build up my traffic rather quickly in a short period of time.
But then I ran into a problem: When I started writing books and speaking, nobody knew my name. They knew the name "Money Saving Mom", but they had no idea who Crystal Paine was. My publicist and my publishers worked really hard to get my name out there and help people realize that "Money Saving Mom" and Crystal Paine were the same person.
Looking back, I wish I had used my name more from the get-go, because it's been an uphill battle to get people to recognize my name. I wouldn't have changed my site name to my name, but I would have made sure that everywhere I could, I would have said, "Crystal Paine from MoneySavingMom.com" or something like that.
So, be sure that you consider what your future plans are when deciding on your blog URL (and how you will be known online!). Do you plan on eventually writing, speaking, or producing products where your name will be important? If so, using your name as your URL or always in conjunction with your blog name might be a really great idea.
2. Do you already have a strong online following?
If you're a celebrity or you've already built up an online following, using your name is a great strategy. Why? Well, because you will already have an online following or a number of people who know your name and who may be searching for you online.
Since people will be familiar with your name and will (likely) already be searching for you online, you don't have to worry as much about an SEO-friendly title to help build your traffic. You can start with your name and build your online brand from there.
In the beginning, it was a huge asset to me to have a blog that was named something with really strong SEO ("Money Saving Mom"). Now that I have a large online following and people know my name, though, I don't need to rely so much on the SEO.
That's why I chose to name my new podcast, "The Crystal Paine Show" and that's why I recently launched CrystalPaine.com. I'm not having to work hard at SEO for those because I'm just directing traffic to them from my other sites.
3. Do you want people to know you more by your name or your brand?
If you don't have plans to speak, write, or sell products using your name, then a brand name may be the smarter way to go.
On the other hand, you also have to consider that using a brand name versus your own name as your URL might cause you to be boxed in to a name that limits you to talking about specific subjects.
For instance, since this site is called, "Your Blogging Mentor" that limits me to talking specifically to topics related to blogging and building your blog. If I ever decide I'm tired of talking about blogging and want to move on to another topic, I would need to change my blog name or it would be quite confusing.
One of the benefits to using your personal name as a domain can give you freedom to write about anything you want — and you can evolve over time as you please!
4. Do you ever plan to sell your site later on down the road?
Do you want to have the ability to sell your site later on down the road? If so, you'll want to go with a title that someone else could buy and continue using under a different name.
I know quite a few bloggers who started blogging when I did and they ended up selling their sites, making great money, and then went on to do other things.
If you've built up your brand and it's universal, it will be much easier to sell than if it's tied to your name. For instance, I used to own eReaderGirl.com — a site where I shared great deals and freebies on ebooks for women. For a variety of reasons, I sold that site a few years ago… and it was easy to do so since it was a site name that wasn't connected to my name in any way.
5. Are you okay with it taking quite a while to build your online presence?
As already mentioned, when you don't have SEO-rich terms in your URL, it will take quite a while to build up an online presence.
So if you don't already have an online presence and you still want to use your personal name, just make sure you're okay with being patient and really working hard on building up traffic to your site.
There are definitely ways to do this — writing guest posts, being really active on social media, networking with other bloggers, using great hashtags, etc. — but you'll just have to be okay with the fact that not a lot of people will be coming to your site from organic searches on Google.
As you can see from the five questions above, there are pros and cons to whether you use your name as your domain name or not. And I don't think there is a hard and fast answer to this question. It really depends upon you, your situation, your desires, your hopes for the site, and what your longterm strategies are.
That said, I hope these questions give you a lot to think about as you contemplate what would be best for you as you choose a domain name and work on building and growing your blog.
Do you use your own name for your domain name? Why or why not? I'd love to hear!