Looking for some simple email engagement tips? Read this for four easy ways to effectively engage & nurture your email list!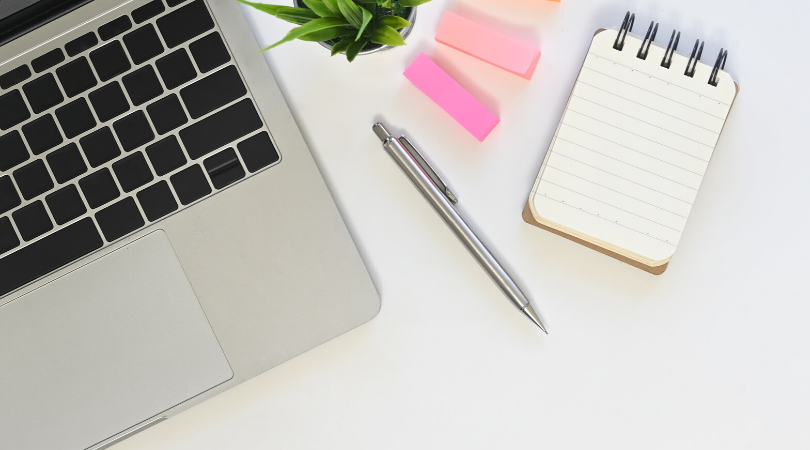 Once you have your email list all set up and you've focused on growing your list a little bit, the next step is to work on email engagement.
Email engagement is essentially how often people actually look at and open your emails to read them.
Getting people to engage with your emails can be a challenge, but here are my top four tips!
4 Keys to Increasing Email Engagement
1. Consistency
As with all other parts of blogging and online business, you need to be consistent. If you don't show up consistently, people won't consistently open your emails.
When you're inconsistent with emails, there's also a possibility that email servers could flag your email as spam or promotions, since your email address isn't "warm" for their inboxes — which means your readers will never even see your email.
Consistency is also key to building a strong relationship with your readers.
Readers like to know what's going on in your life and with your site. And even when they don't have time to open up the email, the fact that they saw the message in your inbox reminds them that you exist.
If possible, show up in your readers' inboxes every single week.
2. Authenticity
People connect with authenticity. That's one reason why I love IG Stories and FB Live. I get to connect with my audience in a much more personal way than written words on a page.
But written words can also promote connection, if done effectively!
Show up honestly. Be real about your struggles, your life, and where you're at. Don't pretend like you have it all together.
People don't want to follow influencers who are perfect. They want to follow real human beings who are in the trenches with them.
This doesn't mean you should be negative or air all your dirty laundry. But be honest about where you're at and don't pretend like you're perfect.
And remember — always write like you're writing to a friend.
3. Value
Every single time you send an email out, ask yourself what value it brings.
Does it solve a problem, meet a need, provide a solution, or connect with your audience to let them know they're not alone?
Value doesn't have to be a 3-step plan for something. It can be making them laugh or think, providing free resources that are helpful, or talking about your product that will meet their needs.
There are many different ways to bring value to your audience. Just make sure you're bringing value in every email you send out.
4. Variety
I challenge you not to send the same kind of email every single week in the same kind of way.
Variety is the spice of life and it's also the way you'll be able to get into more people's inboxes.
If you always send the exact same kind of email every single time, the email service providers may flag it as spam. The more you vary things, the more the email servers will recognize you as an actual person.
Here are some ways to vary your emails:
Try an html email with photos.
Change up the length of your emails
Send a simple, text-only email.
Send a more "newsletter-ish" email talking about multiple things.
Send an email just talking about your life.
Some of my most responded to messages are simple text emails without any links. It's just me sharing my heart and connecting with my readers.
Sometimes I'll send out an email that is just a few sentences of text asking a question and requesting a response. When I do this, I get SO many responses.
Another variation on this is to send out an email, introduce yourself, and then ask your readers to introduce themselves. I get SO many responses when I occasionally do this!
People like to know that your email newsletter is a two-way conversation.
If you let them know you care about what they have to say, they're more likely to actually respond. And when they respond, it tells their email service provider that they want to have your emails in their inboxes.
One Final Tip:
While variety is very important, always make sure to that your newsletters are formatted in a way that are easy to read.
People skim and never read every single word. So when you send out a newsletter, break things up with bold text, headers, bullet points, short paragraphs. Make it SUPER easy to follow and read.
And make it REALLY obvious what action you want them to take. Don't expect people to just figure it out. Tell them exactly where you want them to click!
Do you have any other tips on increasing email engagement? I'd love to hear!