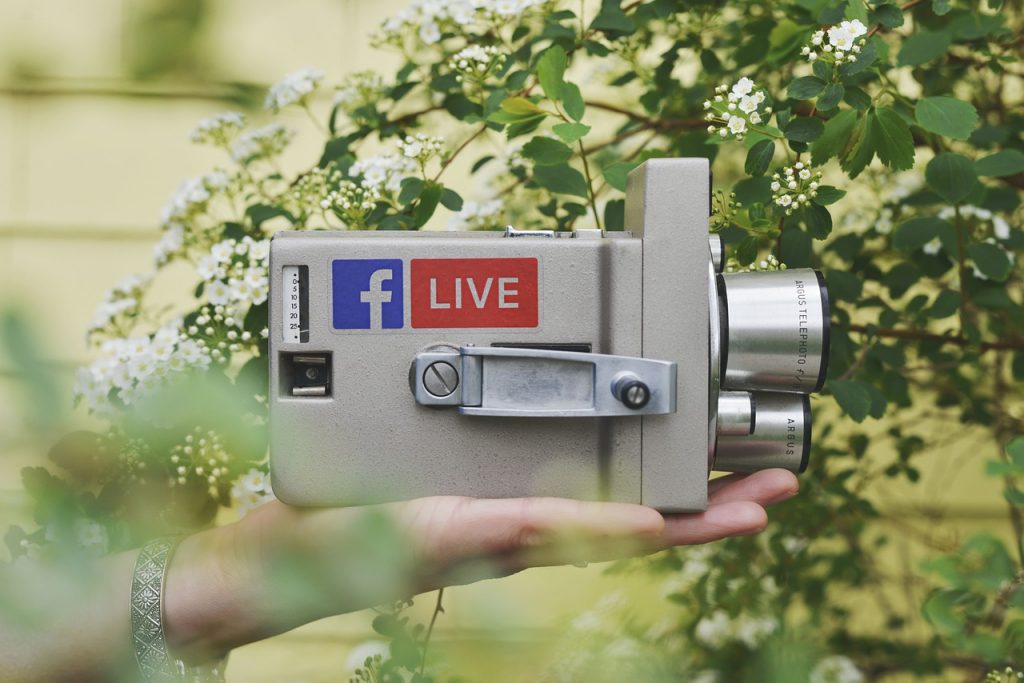 It makes me SO happy to see so many of you getting brave and getting on live video lately! Thank you for tagging me on Instagram, sharing your live videos with me, and sharing about your live video experiences with me!
While I've heard success stories from many of you, I've also had quite a few of you write in and tell me, "I just don't know what to talk about on live video."
In today's post, I give you some 5 tips for knowing what to post on live video:
1. Know yourself.
What do you love to talk about? What are you passionate about? What do you blog and talk about on social media?
Those are the things you'll want to focus on when you do live video or Instagram Stories.
When you go live on video and just naturally talk about the things you love and are passionate about, your followers will love your energy!
2. Know your audience.
How are you helping, entertaining, teaching, inspiring, or encouraging your audience? What problem are you trying to solve for them? Think about that when you go live on video!
On MoneySavingMom.com, I mostly talk about living with intention, loving life, and saving money. So when I go live on Instagram or Facebook, that's what I mostly focus on.
On the Your Blogging Mentor Facebook and Instagram accounts, I almost exclusively focus on topics related to blogging.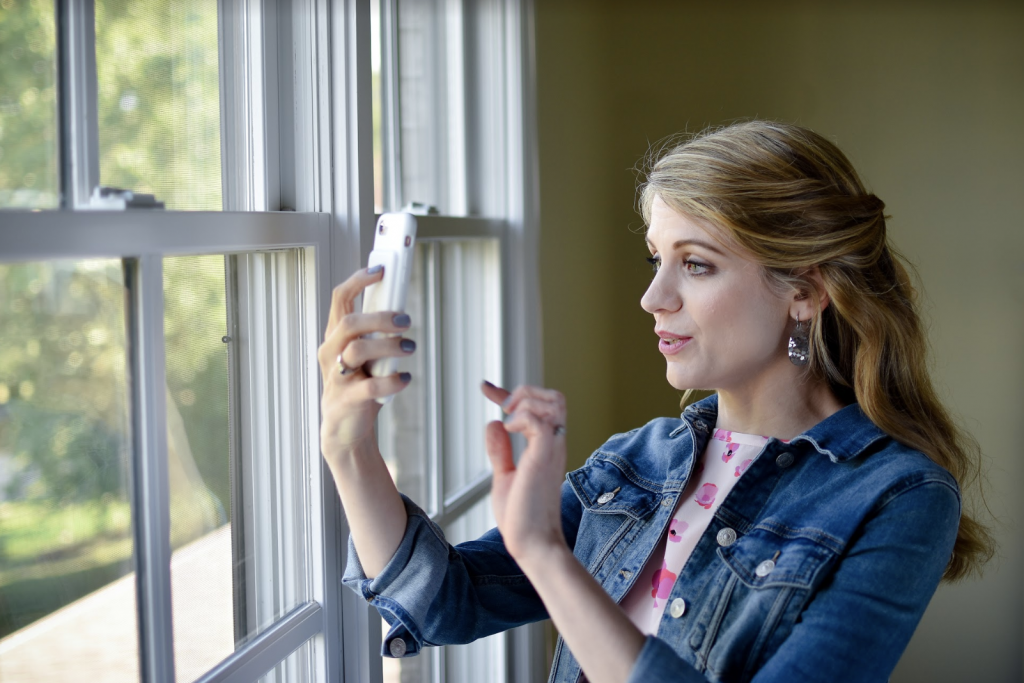 3. Know your platform.
It's SO important to know your platform and the types of followers you have on different social media accounts.
For example, my MSM Instagram account is also my personal account, so I allow myself to be a little more personable when I go live on Instagram Stories over there. While I mostly focus on the topics mentioned above — living with intention, loving life, and saving money — I also throw in a little bit of behind-the-scenes life and funny stories occasionally. I know that this is appropriate on my personal Instagram account, plus my followers love it!
On the other hand, my Facebook account is a lot larger with a really broad audience, so I tend to keep it very focused on specific topics such as saving and making money.
And on my YBM Instagram account, you'll rarely see me be goofy or share funny stories unless it relates to a behind-the-scenes real-life story about what it's like to be an entrepreneur. Why? Because I curate that account to be very hyper-focused on just blogging and business, and it would probably confuse people if I just started doing videos on random, everyday life stuff.
You can throw in funny stories or behind-the-scenes glimpses of your life every now and then, but you don't want to completely throw people off. So be sure to keep your platform in mind!
4. Know your analytics.
One simple way to get some inspiration on what to do on live video is to look at your Google Analytics and see what your top 20 posts are over the last couple of years. And then think about how you could transform those into a video.
For example, if one of your top posts is "24 Ways I Use My Instant Pot," you could totally turn that into a 24 different videos that you do over the course of two months demonstrating each one of those ways on video! (And then you might be able to turn that into an ebook or course or free download or something else to maximize your return on the investment!)
Demonstrating and showing your audience how to do something — whether it's to create, make, cook, bake, sew, crochet, clean, or organize — always does well on video. People love to be shown how to do something.
Bonus Tip: Turn those how-to videos into "top tips" videos and your audience will love it even more! Videos such as "3 Tips for Getting Better Sleep" or "My Top 5 Makeup Tips" or "4 Tips to Get Out the Door in the Morning" always do so well for me!
5. Know how to have fun!
Live video is more personable and a little bit less structured. Try to loosen up, have a conversation with your audience, and remember to have fun with it!
And if your platform is a little more personal and you feel it's appropriate, go ahead and share some stories, touch on hot topics, or give your opinion! Your audience will love getting to know you a little better and feeling more personally connected to you.
Also, be sure to ask people for their opinion. People love giving their input, and your followers are more likely to feel like they're a part of your community if they have a voice. I love using polls on Instagram Stories, because people interact really well with those and it helps your engagement.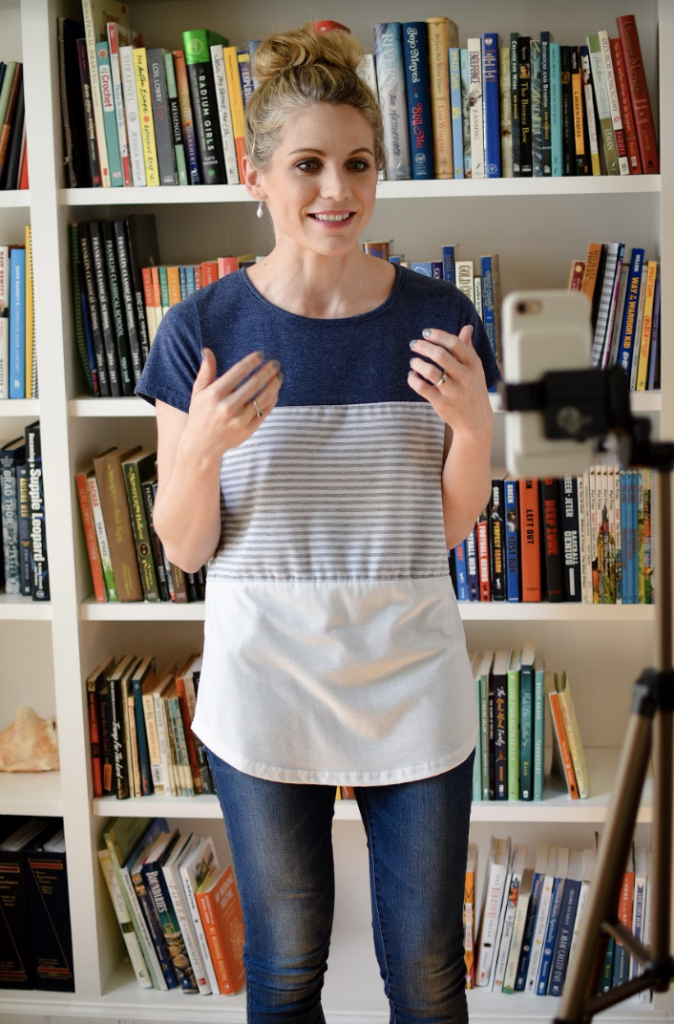 Want more tips on live video?
If you want even more tips on Live Video, you can purchase my 2-hour Facebook Live Masterclass for just $17 right now! In this class, I'll teach you:
How to plan and prepare for a successful Facebook Live
How to hook viewers within the first few seconds of your live video
How to create compelling calls to action in your videos
The one thing you shouldn't do when you go live
How to fake confidence until you feel it
The most effective types of content for live videos
How to re-purpose content you already have for great live videos
I'd love to hear from you! What have been some of your best live videos that your readers really connected with or engaged with? Let us know in the comments!