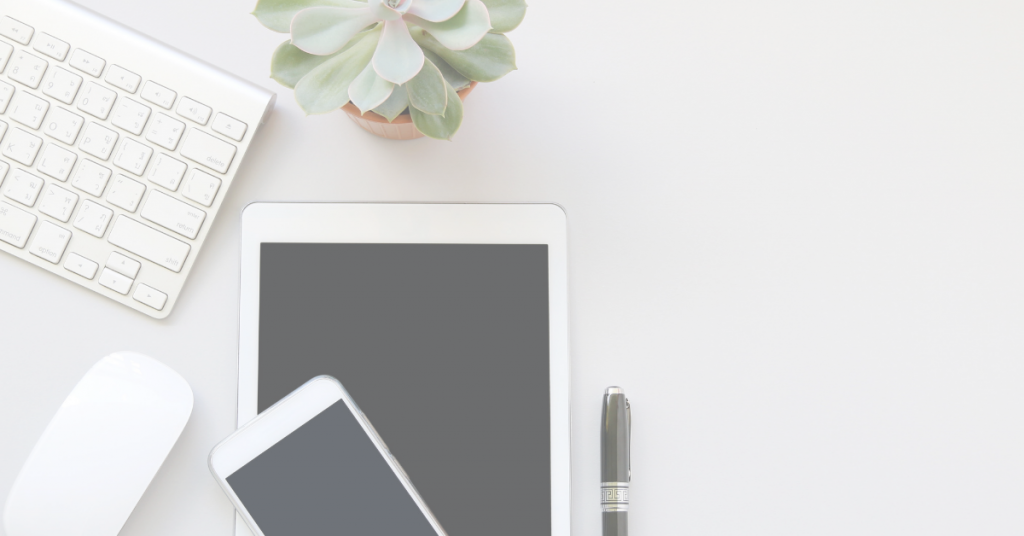 I recently received a question asking, "Is it still worth it to have a Facebook account for your business?"
My answer? Maybe, maybe not. I really depends on your audience, where they're hanging out, and what kind of content you're producing.
Unfortunately, we've really seen the power of Facebook decline over the past few years and I no longer see it as important as it used to be.
Once upon a time, Facebook was the driving force behind MoneySavingMom.com. But our Facebook numbers have continued to plummet with each passing year.
That being said, there are still some really great reasons to have a Facebook account for your business. Here are the top three:
1. Live video.
Most of our Facebook posts usually only show up in the newsfeed for a handful of our followers — about 1-3% of our total Facebook audience, and that's on a good day.
Facebook Live videos, on the other hand, are the one type of Facebook post that I continue to see fantastic interaction and reach on.
As you've heard me say over and over again in the past, live video is such a powerful tool for connecting personally with your community.
And the Facebook Live platform is SO much more intuitive than Instagram. It's super easy to leave comments and links. And after you finish the video, you can even go in and edit the teaser text, add more links, interact in the comments, and respond to questions with a live link.
It also stays up on your Facebook page forever and people can easily share it with their friends. Plus, they offer the ability to pay to boost your video and show it to more people.
Translation: a LOT more people usually see your live video on Facebook than on Instagram. (And sometimes videos even go viral!)
Facebook Live is a really powerful tool on Facebook and I think it single-handedly makes it worth it to still have a Facebook account. If you plan to connect with your audience via live video, you definitely want to have a Facebook account for your business!
2. Facebook groups.
Over the past couple of years, we've experimented quite a bit with Facebook groups. And I've found them to be SUCH a great way to network, interact, ask questions, and get to know your audience better.
As I already mentioned, only a handful of people will see something that you post to your Facebook page. But when you post something in a Facebook group, it will be seen by a much higher percentage of people — especially if the group is really active.
We have a Facebook group for Your Blogging University students and for Money Saving Mom Deal Seekers. And both have been really successful!
Facebook groups are also great if you have courses for students. They provide a platform for students to network with each other as part of going through the course. Or, you can even run an entire course or coaching group through a Facebook group — for FREE!
3. Facebook messenger.
While we've only been experimenting with this for the past few months and it's pretty complicated to figure out, we're having fun learning how to market through Facebook messenger.
Using Facebook chatbot programs, you can actually contact people directly through Facebook messenger so that you can tell them when there's a new post up or when you are going to go live on video or to ask them to engage with you in other ways. You can even use this to provide information that will ultimately lead to product sales or email newsletter subscribers.
It's basically like a subscription list to contact people through their Facebook inbox in mass. It's a really valuable tool — and the open rates on Facebook messenger are incredibly high.
If you are on the fence about setting up a Facebook account or wondering if it's still worth it, I hope this helps you think through why Facebook might still be worth it for you and your business.
I'd love to hear from you! Have you noticed that Facebook is still worth it? What benefits are you still seeing on your Facebook page? Let us know in the comments!