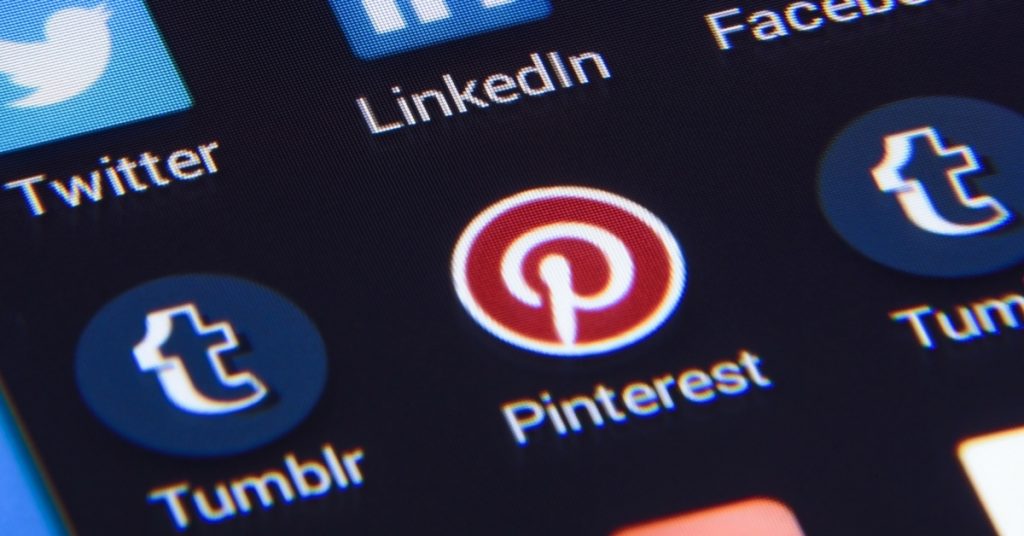 Guest post by Caroline Vencil at CarolineVencil.com
Tell me if this sounds familiar to you…
You wake up before anyone else in the house to try to get some uninterrupted time for your blog. It's 5:00am and you need to try to devote at least 2 hours before the kids get up to working to get a post done for tomorrow along with some graphics.
Then you remember that you need to check all of the 32 Facebook groups for bloggers to see if anyone gave free advice or is looking for someone to hire. You then check your Pinterest analytics and just can't help but feel a little crushed to see that only 1 person has clicked through to your blog in the past month. You wallow a little in self-pity and wonder if this will ever end… just in time to get the kids ready for school.
The end of your day looks a lot similar. Only now you're staying up until midnight trying desperately to get another post out with great graphics.
… And the next day you do it all over again.
Sound familiar?
This was my reality. For 4 FULL MONTHS, I got 5 hours of sleep each night trying desperately to get my blog off the ground.
I was getting 100 pageviews each day, throwing my posts onto every possible link party that I could just to get 1 or 2 pageviews from each one I joined.
Facebook wasn't helping me. Twitter wasn't helping me. Instagram wasn't helping me. Pinterest wasn't helping me. NOTHING was working.
Each day, I got more and more depressed. I felt myself becoming more and more deflated and ready to just throw in the towel.

I started blogging so that I could make money and still spend time with my children, and here I was working 50+ hours each week, slowly killing myself, neglecting my family and my responsibilities… all for pennies each month. $0.17 in my highest paying month, to be exact.
My husband sat me down and told me that I either needed to take it easier or I needed to quit altogether. And he was right.
That was the wake up call that I needed.
I decided that I was going to make Pinterest my primary focus and make it work for me. That was when I discovered this thing I'd never heard of: Pinterest group boards. A blogging class that I was taking talked about Pinterest group boards very briefly and that was all that I needed to light the Pinterest fire that's been going ever since that day.
As it turns out, that was the turning point for my blog. My life and my blog would never be the same again.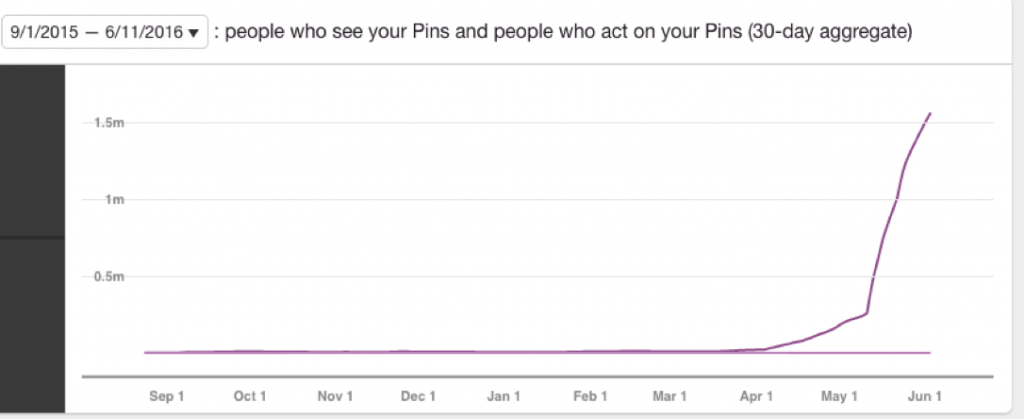 The month after I discovered Pinterest group boards, I went from 3,000 monthly pageviews to 61,000 the next month and then 161,000 the next month! That was the moment that solidified in my mind that success on Pinterest could really be unlocked by one key: group boards.
If you're sick of pouring your heart and soul into your blog and never seeing the results, I'm going to share with you that the key to success on Pinterest is in group boards.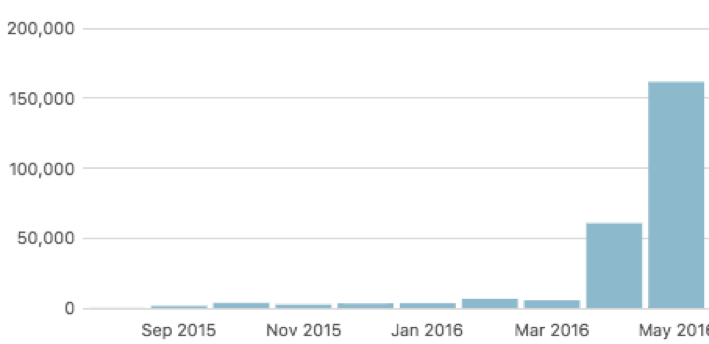 A group board on Pinterest is a board just like a regular pin board, except it has multiple people adding pins to it each day. And usually the owner of the group board has a large following. Basically what this means is that the group board owner will let you borrow their followers to share your content.
So what does that mean for you? You can now get your posts in front of a different and a much bigger following without having to wait 10 year to get 100,000 Pinterest followers on your own.
Group boards let you really expand your reach on Pinterest overnight. All you have to do is add your content to the boards.
The only trick about group boards is that you need to pin your content to it every single day. So let's say you have 50 group boards – you'll need to pin 50 pins (at least) each day during peak times (when the most people are likely to see it).
Since the whole point of my starting a blog was so that I could provide for my family while working 20 hours each week, I didn't want to be glued to my computer trying to get the right pins to the right boards all day.
I discovered Tailwind, and it was a game changer. Tailwind is a pin scheduling tools that will pin the right pins to the right boards at the right times (as well as a lot of other great features). And all you need to do is add your pins to your schedule.
Instead of spending hours and hours each day pinning stuff, I spend 15 minutes each day adding to the schedule that I have. As of right now, I have the next month and a half of pins scheduled!
Right now, I spend about 15 minutes each day on Pinterest. That time includes checking to make sure everything is scheduled correctly as well as re-pinning from other bloggers.
With this current schedule I have seen the highest consistent traffic (without having any viral posts) that I've ever seen for my blog. Thanks to group boards on Pinterest, I've been able to go from making $0.17 per month on my blog to now making close to $10,000/month.
There is not a doubt in my mind that if it weren't for Pinterest group boards, none of that would be possible.
Note from Crystal: Want to learn how to use Group Boards more effectively? Caroline has put together a fantastic course called Pinterest Group Board Master. We have been through a number of Pinterest courses over the past few years and I believe this is, hands down, one of the best.

It's really simple and straightforward, the lessons and short and to-the-point, and her advice really works! We've been implementing it into some of our Pinterest strategies over the past few months and are seeing a big increase.

I asked Caroline if she could offer a discount on her course for you all and she graciously agreed! Check out her Pinterest Group Board Master course here and use coupon code MSM25OFF at checkout to get it for 25% off the price!