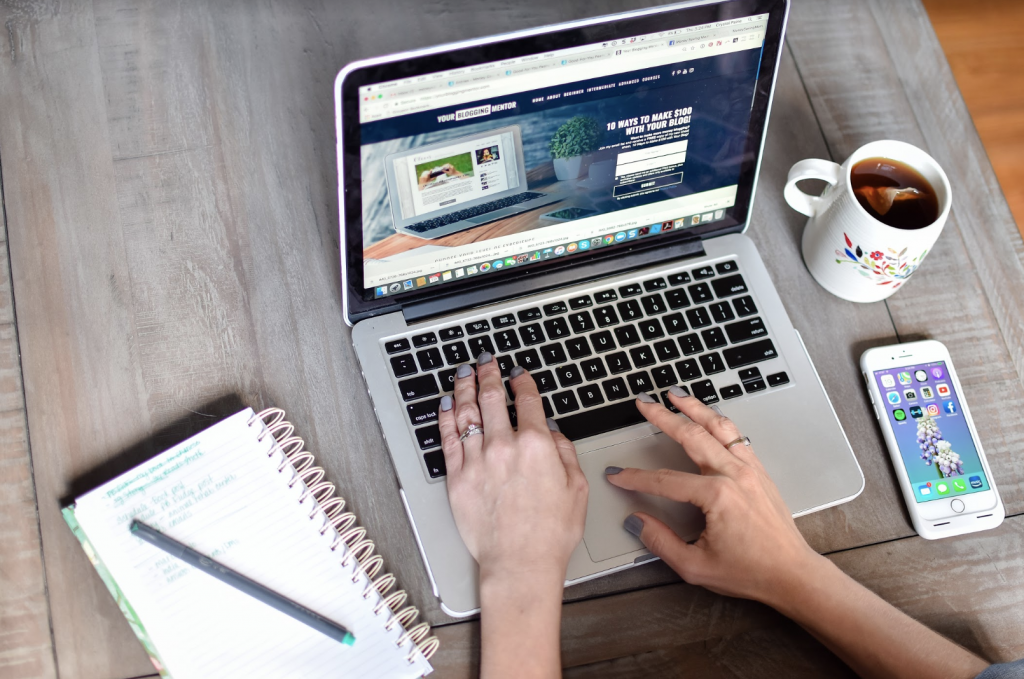 Black Friday is in two days and this is an amazing time of year to promote some of your favorite deals and sales. It's one of our biggest earning times of the year and I can't stress enough how fantastic a time of year this is to share deals with your blog readers using referral or affiliate links — especially if they are deals on great Christmas gift ideas!
I've got 4 proven tips to help you make more money as a blogger during the Black Friday/Cyber Monday weekend, but before I share those, I wanted to let you know that our HUGE Black Friday sale is LIVE!
Psst! If you're not signed up for our affiliate program, you can sign up here and share your affiliate links with your followers (using some of the tips I share below in this post) and make 50% commissions on any sale generated through your link!
Black Friday Sale Pricing — Our Best Prices of the Year!
Here are all of the courses included in the Black Friday sale + the price you'll get with the coupon code:
Want to purchase more than one course? Go to this page and you can add multiple courses to your cart at one time.
Don't forget, use coupon code BF2018 to get the 50% off pricing. This coupon code is valid through Monday, November 26, 2018.
And now for my best tips on how to make more money this weekend…
My Top Tips for Promoting Black Friday Sales
1. Share your personal experience with a product.
Talk about how it has impacted you and why you think others should buy it. Don't just say: Here's a sale you should check out.
Nope, tell people exactly how this product is going to make a significant difference in their life. Don't tell them that they should buy; convince them as to why they should buy it.
Some questions to ask yourself as you write posts/do Facebook Lives & IG stories/put together email newsletters about products:
What problem did this product solve for you?
How did this product meet a need in your life?
How did this product impact you in significant way?
How will people benefit right away from buying this product?
2. Send out an email newsletter about this product/sale.
Blog posts and social media posts can be effective, but they will never hold a candle to how an email in someone's inbox will convert. Don't be shy; write and send out emails to your email list. (Be sure to keep this in mind when you write your email newsletters.)
Pay special attention to your subject line — that's what's going to convince someone to actually open your email. And then make sure that you write an email newsletter that is both interesting but also compelling.
Maybe start by sharing a story of something personal and then tie in the product to that story. Finally, close with
telling people how the product will impact their life (bullet points can work great for this!) and why they should buy this weekend because of great sale.
Be sure to include a clear Buy Now button or Click Here to Buy Now type of live link at the bottom. Make it incredibly easy for people to take advantage of the sale!
3. Talk about the product on a Facebook Live or Instagram Story.
You guys, I know that I sound like a broken record, but live video is where it is at. It's one of the most effective ways to convert sales — in an incredibly organic and engaging way.
Seriously, you gotta try FB Live and IG stories. I know it's scary. I know it's outside your comfort zone. I know that it takes practice. But it really, really works. In fact, oftentimes, live video will beat out or match the conversions we see when we send out email newsletters.
Plus, the more you do it, the easier it gets. For real. (I never, ever thought I'd fall in love with live video. But I have!)
As always, the more you can point people to your own personal experience with a product, the more you can promote the specific benefits of a product, and the more you bring your own unique voice, the more effective your promotion will be.
A few tips for live video: make sure that you are personable (use people's names if they are leaving comments), have a simple outline, be interesting and overly enthusiastic (it translates to energy on the camera), make your call to action very clear, repeat it multiple times, and use your affiliate link in your teaser text on FB Live and in your bio on Instagram (if you don't yet have the swipe up feature).
4. Promote the product/sale in multiple ways.
For instance, when I promote our Black Friday sale and Cyber Monday sale on my products to my audience, I will do multiple blog posts, multiple Facebook Lives, multiple Instagram stories, plus I'll send out multiple email newsletters and post on Facebook.
I know that might seem like overkill, but remember that not everyone follows you on every platform, not everyone logs into every platform every day, and all platforms now have algorithms in place so not everyone who follows you on them sees all of your posts.
But more than that, what I've seen to be so true is that people need to hear about something multiple times before they will decide to actually get up and take action! 
What I Am NOT Saying To Do

Now, I'm not saying that you should post the same photo five times on Facebook. That would be boring and would frustrate people.

What I AM saying is to get creative and come up with multiple ways you can promote the sale — focusing on different aspects of the product, sharing it from different angles, sharing a quote photo that you can weave in a message about the product, sharing a picture you took of the product, sharing a video where you talk about how the product has impacted you, and maybe sharing a post specifically about the sale (this is usually most effective during the last few hours of the sale).

Any time I'm planning to promote a product in earnest on my site/social media, I will sit down and brainstorm ideas for different ways I can promote it, different pictures I can use, different angles I can approach it from, different features I can focus on.

Then, I think about which platform is best for which type of promotion and then I map out a plan for promotion where I write down each idea and what day and what platform I'll use.

This really helps me so that I'm able to promote the same sale over and over again without frustrating or boring people — and it also helps me to not fall into a creative rut.
Now it's your turn to get out there and make some great commissions! I'm cheering for you and your success as an affiliate this weekend.
And don't forget to go use coupon code BF2018 to get 50% off all of our courses!
P.S. Our Black Friday Sale is our best pricing of the entire year! I don't want you to miss this opportunity to grab some great deals on blogging courses and other courses to help you be more organized, calm, and intentional in your every day life.