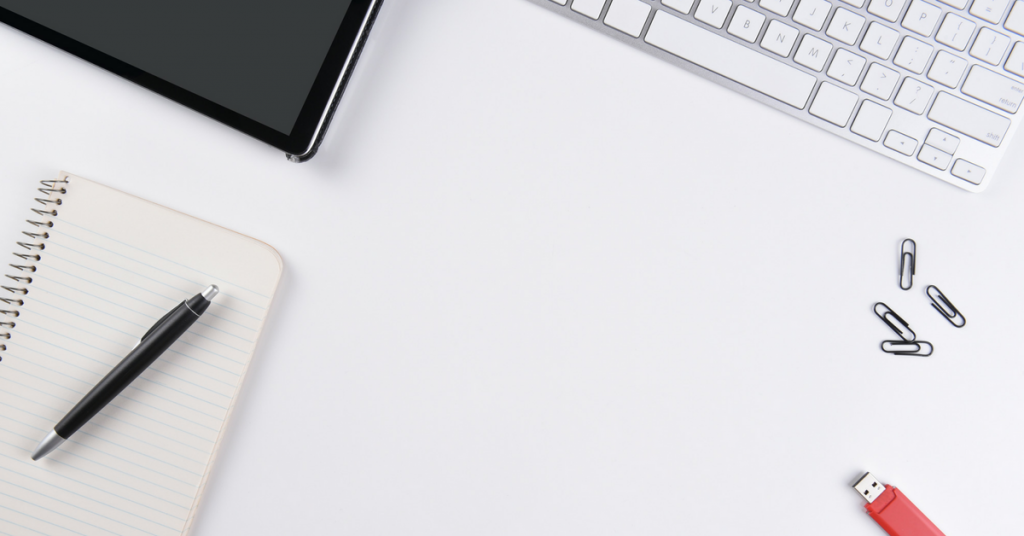 Are you wishing you could make more money as a blogger? Or do you just wonder how to get started making money in the first place?
So many people write in to me or have come up to me when I'm speaking at an event and said, "I have a topic I want to write on, but I don't think I can monetize it as a blogger."
While some blogs may seem easier to monetize than others, I am a firm believer that you can monetize just about any kind of blog. The way you monetize might look different than the way someone else monetizes, but you can find creative ways to successfully monetize any topic.
You see, when you build up a loyal following of people who respect what you have to say, believe in you, and trust you, they are definitely going to pay attention when you share about a product, resource, or special offer.
So when thinking about monetization, I wouldn't stress so much about the topic of blogging, but rather how you're going to go about setting up multiple streams of income.
When thinking of monetizing your blog, ask yourself these three important questions…
1. What Do I Know?
Think about what gifts and skills you already have. What knowledge and experience do you bring to the table as a blogger?
It might take you a while to figure this out.
For example, my first two sites didn't work out because I wasn't talking about what I knew best. But giving people ideas on how to save money? That was my jam! And that's why MoneySavingMom.com took off the way it did.
I had to make many mistakes and learn from them along the way. Eventually I learned that I am in my sweet spot when I'm telling people about saving money, how to cut their grocery bill, how to live on a budget, and how to spend less than they make.
How could you help people and at the same time monetize that information? Here are just a few ideas as examples:
Blog posts or email newsletters about topics you know — Talk about what you know: healthy recipes, parenting, homeschooling, fitness, fashion…there are endless possibilities! And there are always ways to incorporate affiliate links into your content.
Important Note: Talk like you're talking to a friend. Be honest and don't be sales-pitchy. Just share like you'd share if you were sitting across the table from a friend.

One of the biggest mistakes I see people make when they first start trying affiliate marketing is that they try too hard to push a sale instead of just talking in their natural voice about something that has been helpful to them or their honest thoughts on a product or service.

When I first talked about my honest experience with Stitch Fix, I was pretty brutally honest about how I didn't like it. But guess what? Google picked it up and I made thousands of dollars off of that one post — even though it was a negative review! People love honesty!
Ebooks — If you feel that you're an expert on a topic, maybe writing an eBook is your calling! I actually started seeing my first significant stream of revenue after turning a blog series into an eBook and selling it on Amazon. It's so easy to sell your eBook on Amazon. So ask yourself: Could you write an eBook on a topic you're experienced in, passionate about, or know a lot about? (Tip: Check out Published by Chandler Bolt if you're thinking of publishing an ebook.)
Online Courses — If you want to take it a step further, you could even consider writing an online course on a topic that you know. Over the years, I kept having readers ask me "how I do everything I do" and it prompted me to create the Make Over Your Mornings course! And then I continued to have people ask me how to make money blogging, so Your Blogging University was born!
YouTube — If you're more comfortable on video, maybe consider creating online video tutorials. Are you good at nail art, sewing, baking, hair styles, makeup? YouTube might be a great fit for you! And you can make money off of video ads and affiliate links in the description.
So think about what you naturally know and how you could use that to bring value to other people's lives while also making money!
2. What Do I Love?
What do you absolutely love so much that you're constantly gushing about it out loud to other people?
Blog and talk about those things! And remember to include affiliate links within your text when you talk about it naturally.
I do this all the time when I talk about travel, food, clothing, fitness, books, and more! I just grab an affiliate link for an item I was already planning to talk about and then make a little money off of it, too!
Bonus Tip: I find that "Top 5" titles work really well on the Internet. Some examples might be:
Top 5 Books That Have Taught Me How to Parent Well
Top 5 Tools That Help Me Stay Productive Every Single Day
Top 5 Resources for Homeschooling Moms
Top 5 Ways to Save Money on Groceries
Top 5 Hacks for Keeping Your Home Clean Every Week
There are all kinds of possibilities here! And once you write up that content, be sure to link to it in your email newsletter, talk about it on FB Live and InstaStory, and share the link on Pinterest. Circulate your content to get more eyeballs on it!
What do you love? How can you share that with other people and monetize it at the same time — either through blog posts, social media, online video, or more?
3. What Am I Good At?
What makes you come alive? What makes you feel fulfilled and energized?
This is the one question that so many women I talk to struggle with. It's easier to figure out what you know and what you love, but to really drill down and recognize and admit what you're good at? It can be really scary or intimidating.
It's sometimes hard to figure this out — especially if you struggle with insecurity and don't feel like you're good at anything.
But I encourage you to ask people in your life: your spouse, coworkers, and friends. Ask them to tell you what they see in you. Ask them to point out your skills, talents, and gifts. This will help you figure out what you're good at!
The answer to this question will help you with ideas on things you can do to make money — through blogging, online courses, YouTube, eBooks, and more!
A Final Word of Advice:

Making money with your blog is great! But it's so easy to become money-driven. I just want to challenge you to change your focus!

Instead of asking yourself, "How can I make money today?", wake up and ask yourself, "How can I show up and serve someone today?".

Be authentic, be you, and serve people well. When you do that, it'll be SO much easier to earn an income from what you do!
Need More Affiliate Marketing Help?

Psst! If you're looking for some ideas on affiliate programs to try out, be sure to sign up for our FREE list of 20+ top affiliate programs perfect for beginner bloggers!