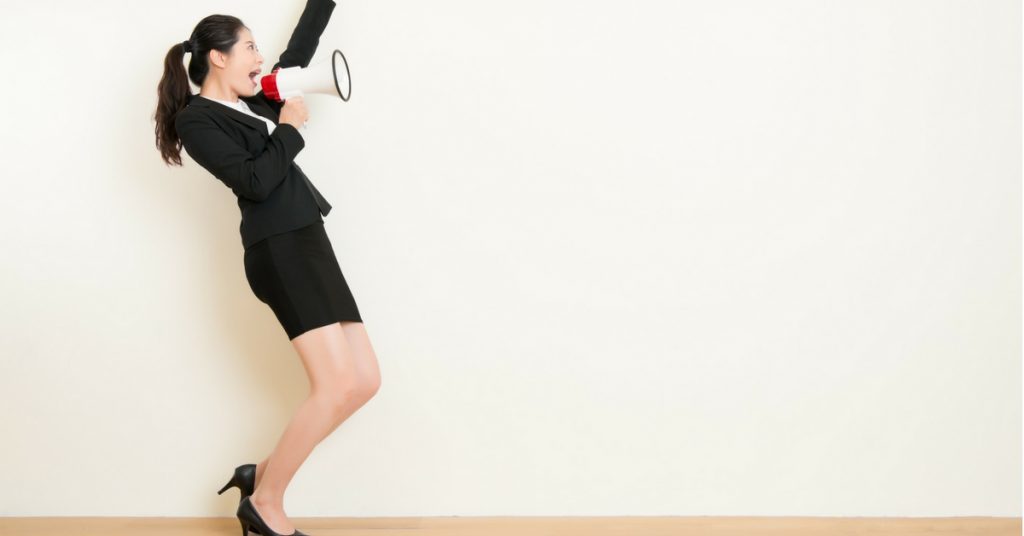 I was recently encouraged to share my blog on social media. I've been writing there for months but have not wanted to share it for two reasons. First, I am terrified because social media is basically a stomping grounds for offenses. The person that encouraged me to share it helped me see past this first one.

Second, I have kept it private for the reason that this is real life and my posts are irregular. Now I feel the day I've dreaded has come and honestly feel God has asked me to take this step. And even though I am still terrified and still have days and maybe weeks I don't post, I'm ready to step forward.

What would your advice be for someone in my position? How do you "introduce" a blog on social media? -Rebecca
This is a fantastic question and one that many new bloggers face. While posting regularly is important, sometimes you have to work up to that. Here is the advice I offered to Rebecca on how to start your public social media profiles for your blog (even if you aren't posting regularly…yet!):
Do you feel like what you have to share would bless and impact others? If so, then by not sharing it, you're not using the gifts you've been given. The message that you have to share — that people need to hear — can't be heard because you are scared to share it.
When I feel scared or fearful of a situation, I try to remind myself of this. I also don't want to hold back what I share for fear of offending a small percentage of people. I wrote a little about this over on MoneySavingMom.com:
I've been putting words out on the internet in some fashion since I first started a website for girls when I was 19. That's a lot of words.

Putting words on the internet can be a scary job, at times. Because no matter what you say, no matter how you say it, if more than 10 people are reading, someone is probably going to read or interpret something incorrectly and be hurt, upset, or offended.

I've held back many words over the years. Some needed to be held back — they were words that were better shared face-to-face with a trusted friend.

But there are other words that needed to be shared, but I held back because I knew that 3% of the people wouldn't like them. They'd probably misunderstand, misinterpret, or just plain miss the point. So, I held back because of the 3%… when 97% of the people probably would have been blessed or encouraged by those same words.

Near the beginning of 2017, I made a commitment to stop worrying about the 3%. And I have to tell you, it has been one of the best changes ever as a writer. It's been so good, so freeing, so incredible to post for the 97% of you instead of holding back out of fear of the response from the 3%!
Starting from this frame of mind really helps me. It's not about me; it's about blessing and helping and inspiring other people — and using the gifts and skills God has given me to impact others.
Now, that said, I do recommend setting up separate social media for your blog and sharing new blog posts there. I know this is more work, but here's why I think it's important to have separate social media for your blog: It allows those who really want to read what you have to share to follow you and for you to freely share your posts there — without having to worry that you are annoying people who don't really want to follow your blog or be notified when you have new blog posts up.
Keep in mind that you don't have to set up all the different forms of social media (Facebook, Pinterest, Instagram, Twitter, etc.). Just pick one to start out with and focus on that. I'd suggest picking the one that you either feel the most comfortable with or the one that makes the most sense for the audience you are seeking to reach.
Then, once you have set up the separate social media, invite those who follow you on social media to come follow you over on your blog-specific social media platform(s). Let them know why you're setting it up, what they can expect, and why you'd love for them to follow you.
5 Steps to Successfully Announce Your Blog Online
Make sure you have some great posts already posted on your blog to give people an idea of what they can expect from your blog.
Draft an email/social media posts letting people know about your new blog.
In these posts and in the email, be sure to include specific reasons why people should check out your blog. Tell them exactly what they can expect and what your heart and hope is for your blog. (Don't just say, "Come check out my blog; give people a reason WHY they will resonate with your blog.")
In this same email and on your social media posts, invite people to subscribe to your blog and to also follow your blog-specific social media platforms. (This is important. Most people won't think to regularly go check your site. You want them to subscribe so they'll be notified when you have new posts!)
Keep posting great posts and bringing value to your audience!
You can occasionally mention your blog on your personal social media posts — when you have a post you're really excited about or when you're launching a new product or have something else to share that you think everyone who knows you personally would love to find out about. However, I recommend doing this sparingly… probably no more than once a month or every other month.
And finally, while I think that it's fantastic to try to regularly post to your blog, don't stress about having to be perfectly consistent. Make it a priority in your weekly schedule and be intentional about sticking with your blogging time as much as is possible, but know that life happens and it's okay if you miss a week posting here and there. It's your blog and you're not a slave to it! Let it be a blessing to you and your family; not a burden. 
Do you have any advice for Rebecca? If so, share it in the comments below!