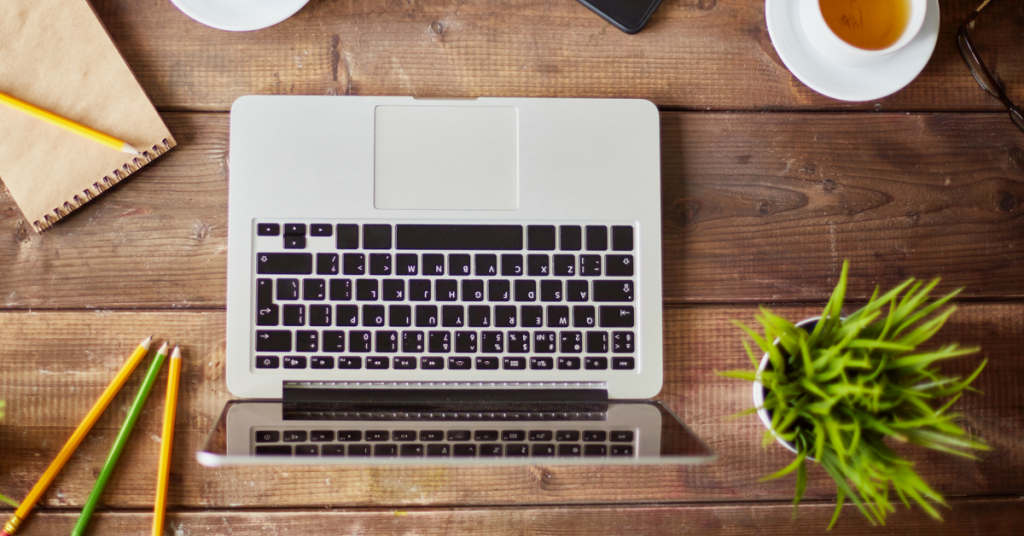 I can't tell you how many times people have asked me when I'm speaking at business events or coaching or consulting or just chatting with another blogger or entrepreneur, "So where'd you go to college?" or "What's your degree in?"
It usually surprises people to discover that I never went to college! And I'm not ashamed of this fact.
I think that college is a great choice for many people and degrees can certainly be very necessary and helpful for many people and professions.
However, I don't regret my decision to not go to college.
I've always had a very entrepreneurial spirit. I started a few part-time jobs in high school (teaching violin, working as a mother's helper, and waitressing) and loved those so much that I decided that I wanted to devote more time to these and being involved in volunteer work instead of going to college.
I did get my paralegal certification when I knew I was going to be marrying an attorney, but other than that, I never pursued any higher education. After we got married, I continued working in multiple part-time jobs and also started working on some of the business ideas swirling inside my head.
After multiple attempts at different entrepreneurial ventures, I ended up discovering blogging — which ultimately led to allowing our family to be full-time self-employed entrepreneurs.
So often, people assume that you need a degree or certification to be successful. And sometimes you do. I think classes and training have their place and can be very valuable and beneficial (after all, I am the creator of Your Blogging University!)
That said, you don't necessarily have to plunk down a bunch of money getting a degree or going to college to build a thriving business. Here are four things I believe that will be the most beneficial to you when you're starting a business (and doing these things might be much more valuable than a degree ever will be!):
1. Be an Avid Learner.
When I was just starting out as an entrepreneur, I went to the library almost every week to check out stacks of books on all sorts of subjects related to business. I read about starting a business, managing a business, and successful business owners. These books not only inspired me, they gave me practical suggestions to turn my business ideas into a reality.
Back when I started, technology wasn't anywhere near what it is today! Now, in addition to books, you can get access to so much motivational and valuable information through blogs, online courses, podcasts, Instagram, and audiobooks. There is something for everyone — even those who hate actual reading.
Become an avid and lifelong learner. Read good books. Listen to inspiring podcasts. Ask great questions from more experienced people. Read blogs by successful entrepreneurs.
Tip: I wrote more in this post about how to be intentional and organized in your personal growth and learning.
2. Watch What Others Are Doing.
Want to be successful? Find successful people and pay attention to what they are doing right.
In the beginning, I found a handful of successful blogs online — bloggers who were making a part-time or even full-time income online. I scoured their posts, I watched what they were doing, I looked at how they set up their blogs, and I asked myself what they were doing to be successful.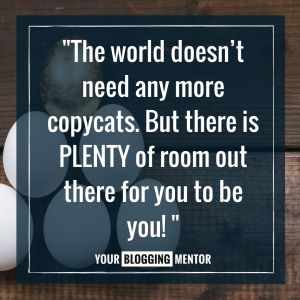 There's so much we can learn from others. And honestly, pretty much all of the ideas that I have come from inspiration I find from others. I'll see an idea that I think is really brilliant and then I ask myself how I can take that idea and make it my own.
It's important to note that when you watch what others are doing, make sure that you don't just go out and copy their ideas. The world doesn't need any more copycats. But there is PLENTY of room out there for you to be you! Because you are the only you in existence.
Be inspired by others and then apply your own unique perspective and story and fresh ideas to what you learn from others.
3. Jump Out and Try!
Many people gather ideas, map out business plans, and study what works for others…but they never end up actually starting. If you want to be successful, you have to get brave and press publish, send that email, or make the first phone call.
Don't just collect a bunch of information; go out and apply what you've learned. Start small and be financially smart, but jump out and do something… even if it feels like just a tiny little step forward. Doing anything is almost always better than doing nothing at all.
I remember when I first jumped out and started MoneySavingMom.com in 2007. I didn't have money to pay for a designer or anything fancy on that first site.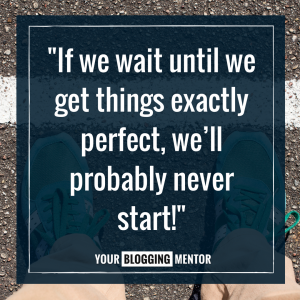 Instead, I went to Blogspot and set up a plain Jane, no-frills blog with an all-white background and a t
ext-only header. It was simple. It didn't look all snazzy. But it was enough to get the job done, and it was what I could do at the time.
Over time, I slowly learned how to tweak things and write better content, and I slowly brought on a team of people to help improve the site design and usability. I also learned from constructive feedback.
I'm continuing to learn, to improve, to try things, and to make changes. It's never exactly how I want it to be and there are things I'm constantly working on or wanting to change, but I'm determined not to let that hold me back from jumping out and pressing forward. Because if we wait until we get things exactly perfect, we'll probably never start!
4. Don't Be Afraid To Fail.
This is probably the most important piece of advice I can give you. You are going to fail. It's inevitable. It's part of the process of improvement.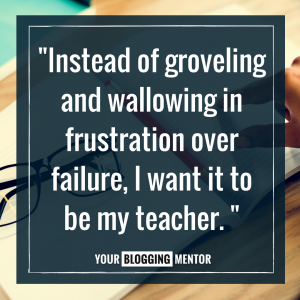 But guess what? When you fail, you have a choice. You can choose to see yourself as a failure and you can run from ever attempting anything new again. Or, you can choose to see it as part of the learning process and a way to grow and improve.
Honestly, there are many times when failure has made me want to quit. But my mantra has always been to force myself to stop and ask, "Why?"
Instead of groveling and wallowing in frustration over failure, I want it to be my teacher. So I ask myself, "Where did I go wrong?" "What can I learn from this?" "What will I do differently next time I'm faced with a similar situation?"
Note: If you read my book, Money-Making Mom, you will learn all about my first big business failure. As embarrassing as it was to fall flat on my face, I am truthfully so, so grateful for that failure, because it was the catalyst to where I am today.
When you focus on what you can learn from failure, it actually becomes a valuable part of your success. As I often say, any success I have is the result of standing on a pile of failures and choosing to view those failures as building blocks and the foundation for eventual success.