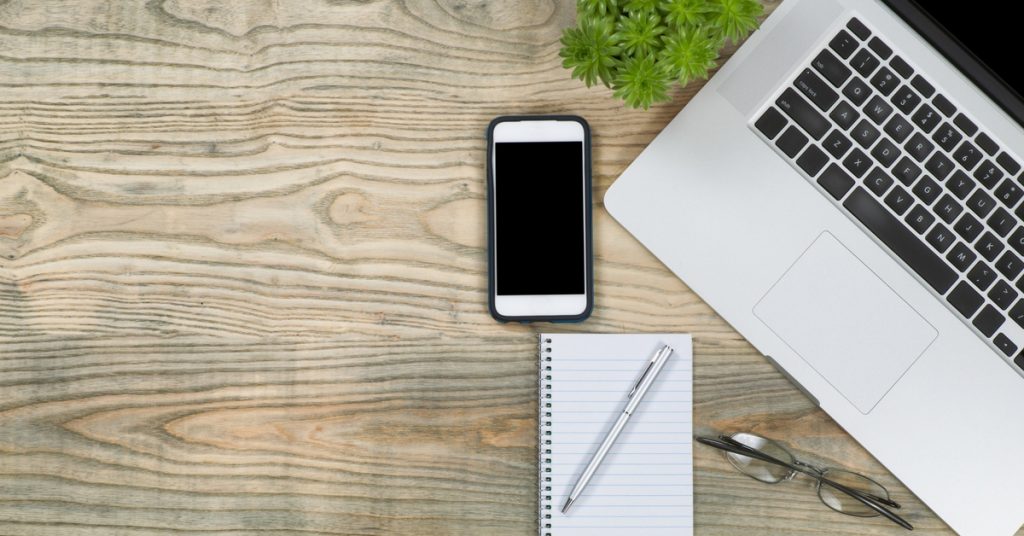 Ever feel like you just can't get anything done? Like you're working so hard but have nothing to show for it? That you just can't seem to focus on the task at hand because you're so distracted by so many other things you need to do or want to do?
I get it! It's so easy to feel like you have 468 projects and to-do's and goals you really should be working on.
You read a post and you feel like you must do this. Then, you listen to a podcast and it says you have to do that. Later on, you watch a webinar and you realize you aren't doing yet another thing you really should be doing.
It can become overwhelming and exhausting to try to keep up with all the things you are told you must. do. NOW.
The truth is: It's not possible to overhaul your blog or your business (or your life!) overnight. Oh you can try, but you'll quickly crash and burn.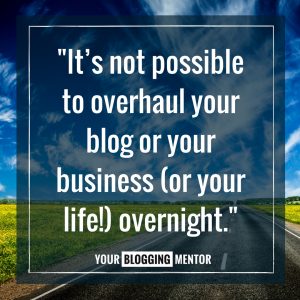 Instead of attempting to change everything all at once, I want to challenge you to focus and finish. These words have become my mantra in recent months.
I'm so prone to want to start so many different projects. I have great intentions. I have big ideas. And I never lack for ambition.
But when you start 468 different projects, no matter how much ambition you have, that's just too many projects. Which means that a lot of things don't get done.
This year, I've made it my goal to just focus on one project at a time and to complete that project before moving on to something else. It feels like I'm doing a lot less — because I only have a few "irons in the fire".
Guess what?? I've realized that even though it feels like I'm doing less, I'm actually accomplishing much more than I ever have because I'm following things through to the finish line.
If you struggle to get things done and to stay on track, here's some practical encouragement for how to apply this Focus and Finish mantra in your own life:
#1. Pick One Area of Learning to Focus On
Decide to focus on one area of learning/growth — and one area only — for the next two to three months. This could be becoming proficient on Instagram Stories or it could be learning how to podcast or it could be figuring out how to set up your blog or how to write effective posts or how to improve your search engine optimization of your site.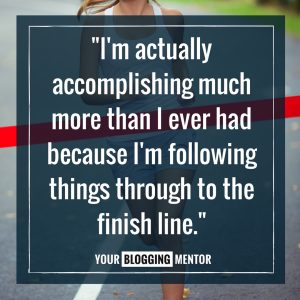 Yes, you'll have other basic daily tasks and responsibilities you need to complete, too (see point #2 below), but focus on this one particular area that you want to see a significant change in, one area of your business that you want to grow, or one part of your blogging that you want to improve in.
Not sure what one thing you should choose to focus on? I recommend picking the one that you think will make the biggest difference overall. Once you've decided on your one goal that you will focus on, be sure to set a concrete time frame for that goal.
Start with a time frame that feels manageable. This will look different for everyone, but I'd suggest choosing two to three months. It's long enough to make some real headway, but it's also short enough that you will be able to stick to it without falling off the bandwagon.
As you come across other areas you want to explore, experiment with, or improve in, keep a running list of those. But don't start on any of those until you've completed your two to three months on your pre-decided focus area and feel like you've made some progress there.
This way, you're not just dabbling in a lot of new ideas; you're actually becoming proficient in new things and it's significantly impacting your business!
#2. Pick One Task to Focus On
Start every week by picking one short-term task or project to focus on for the week. It could be a blog series you're going to write, an ebook you're planning to finish, a printable you need to design, a guest post you want to write for another blog, or another similar project.
If possible, choose something you can finish in one week's time. If it's a larger project such as writing an ebook, break the project down into a weekly goal that can be accomplished in 7 days (i.e. finishing two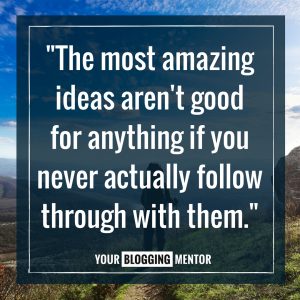 chapters of the ebook).
I know that feels small to only choose one task. I know it seems like it will never get you anywhere. But it will help you have laser-sharp focus, it will give you clear direction for the week, and it will likely guarantee that you actually FINISH things.
It's so much better to actually finish a few tasks than to start two dozen new ideas every week and never get anything truly accomplished. Because we all know that the most amazing ideas aren't good for anything if you never actually follow through with them.
Want some accountability? Leave a comment telling us what you're committing to focus on right now!