Do you ever feel defeated when you receive constructive criticism? You shouldn't, and here's why!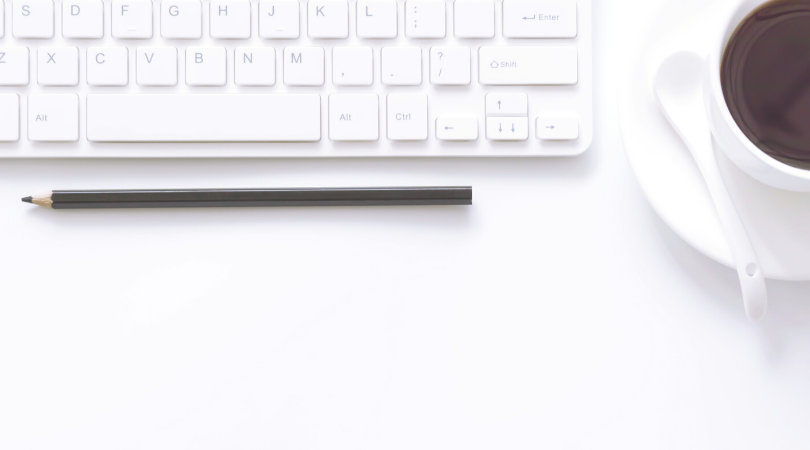 As I've been encouraging you to get creative and try new things as a result of the state of the world lately, I know it can be scary to put yourself out there.
Maybe you're starting a podcast or new blog, writing an eBook, changing up how you do things on social media, putting together a course, or getting on live video more often.
Whatever is is that you're trying, it's easy to second guess yourself and wonder if you have what it takes, if people will care, and if it's even going to make a difference.
And I want to encourage you to go do that thing that scares you.
Even if you feel like you don't know what you're doing or you're terrified it might flop or you're worried about criticism, go do it.
Failure is your best friend. It's okay if you don't do it perfectly at first and you make mistakes.
Go do it anyway.
I was reminded of this when I saw this review on iTunes a couple weeks ago from someone who listens to our podcast: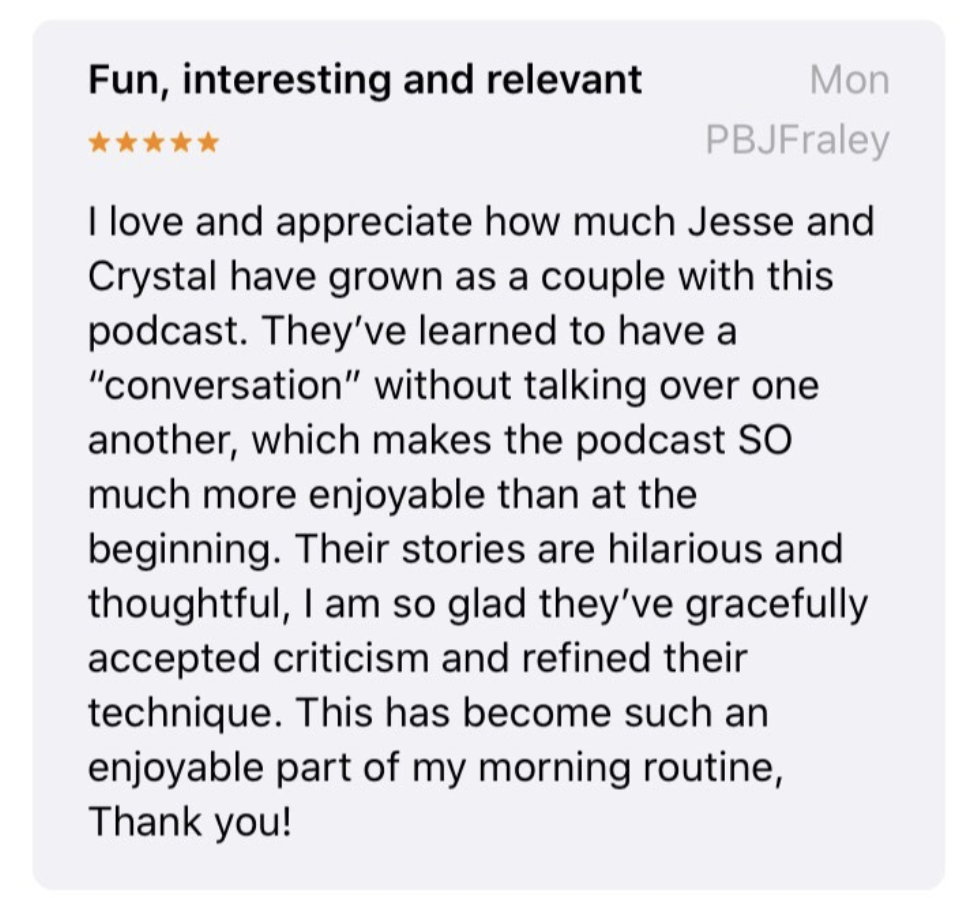 When I decided to start The Crystal Paine Show, it was scary. I had been blogging for years and years, but podcasting was brand new to me. It was way outside of my comfort zone.
I had written three books and had hundreds of thousands of followers, yet I knew that I was trying out a brand new medium that I knew nothing about.
I knew people would have high expectations and that I wouldn't meet them at first.
But I also knew I'd have to learn. And if you go listen to the first 40 episodes of the podcast, you can clearly tell that I'm finding my way and learning as I go. The first 15 episodes or so are pretty shaky and you can definitely tell I'm unsure and uncomfortable.
It took about 40 episodes for me to start feeling more confident behind the podcast microphone. And we're still learning, growing, and improving! But I've really grown to love podcasting and feel like I am finding my groove.
So I want to encourage you with this…
One of the most effective ways I've grown as a person and in my business is to be willing to receive constructive criticism.
Sometimes it's not easy. Sometimes I just wish people could always like me and not be disappointed in me. But you will never grow if everything always likes you and tells you how amazing you are.
You grow by hearing how you can improve.
While there are ways to give criticism gracefully and there are people who earn the right to say those things in your life, I do think it's important to pay attention if multiple people are suggesting something.
If you hear multiple people suggesting that you work on an area of your life or business, challenge yourself to go work on it!
Welcome that constructive criticism, put in the practice and effort to improve in those areas, and I promise that you'll see longterm growth in your personal life and business.
Have you ever receive constructive criticism that helped you grow? I'd love to hear!