Wondering how to serve your audience well during the COVID-19 crisis? Here are a few of my top tips!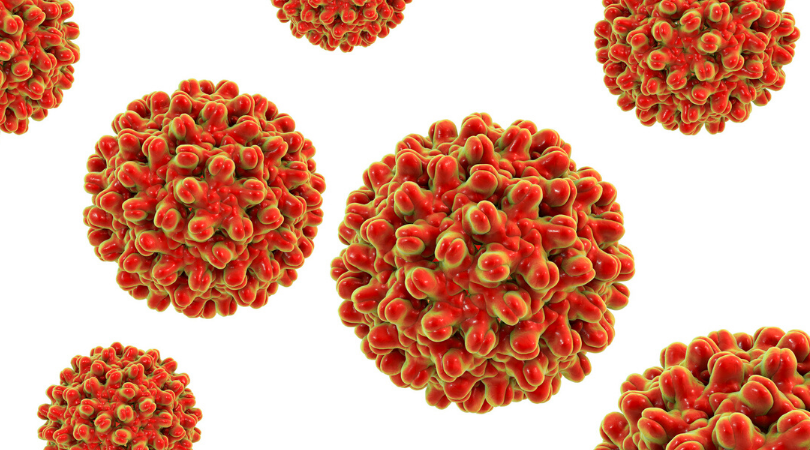 The COVID-19 pandemic has brought a lot of unexpected changes and unknowns along with it.
Last week, I wrote a post about how to respond to COVID-19 as a blogger that included a few encouraging tips and practical strategies.
But even since then as we've watched things play out over the past week, a lot has changed.
We've seen affiliate companies pause commissions, advertisers lower spending on sidebar ads, sponsors pull content and pause payouts, and companies waitlist new customers which affects our commissions.
You might even see a decrease in search traffic, depending on your niche. For example, I know travel bloggers are probably struggling right now since people aren't really traveling.
The COVID-19 virus is affecting all of us in unexpected ways — not just personally, but also our businesses and our audiences.
I want you to know that I get it.
Right before all this went down, I was getting ready to sign the largest sponsorship contract I've ever signed. We had worked on negotiating it for weeks and had it in-hand ready to go, just waiting on one last adjustment to a section. And then COVID-19 came on the scene and the contract will mostly likely fall through — which means losing thousands and thousands of dollars of expected income.
But I'm also here to tell you it will be okay. I'm personally not stressed as a business owner.
Ebbs and flows happen as a blogger, and we have to be willing to get creative as bloggers!
Here are 3 things I would encourage you to do as a blogger right now during the COVID-19 crisis…
1. Look at all of your income streams.
Now is a really great time to closely examine all your income streams — to figure out where they're coming from and how they're performing. I recommend making a spreadsheet to help you determine how much you've earned from each over the past 6 months to a year.
I can't stress enough how important it is to diversify and have lots of different income streams.
Diversifying your income will help you weather all kinds of different storms like the one we're currently in — which means you'll be able to stick around and continue to serve your audience well.
Want to hear something crazy? Despite all the unexpected changes I mentioned at the beginning of this post, our income over at MoneySavingMom.com actually hasn't gone down. In fact, it's gone up!
This is 100% due to the fact that we have SO many different income streams, and in light of the recent COVID-19 crisis, we've gotten creative and switched things up to push what serves our audience best right now.
I don't know what the future holds, but we've been able to weather the storm so far because of this. And we've been able to serve our audience so well during this scary time by offering hope, encouragement, and practical resources.
So I encourage you to examine your current revenue sources. Are there areas you need to shore up, dig into more, expand out, or explore further? Now is a great time to look at your income streams!
2. Try something new.
I've seen SO many influencers doing such creative, outside the box things right now.
People are looking for helpful resources, and a lot of us have extra time on our hands at home right now as bloggers.
So this is a perfect time to try something new!
Now is a great time to write that eBook you've had in mind, put together that printable you've been dreaming up, finish that course you always said you'd do, or try a live series on Instagram or Facebook!
It's an especially great time for any product or topic that will help people save money, make money, learn a new skill, teach their kids, get their house organized, or help people have family fun at home.
Digital products are also doing really well right now since people are at home. Use this opportunity to run a fantastic sale or promotion for your audience!
It's worth trying something new during this very different season we find ourselves in.
I recommend starting small with maybe a 3-5 day commitment. See how it feels and if you enjoy it, and pay attention to how your audience responds. If it goes well, continue with the momentum! And if it doesn't work, oh well! Learn from it and move on.
3. Pull out some of your old standbys.
As you take stock of your multiple income streams, pay special attention to what has done really well in the past.
Is there an email funnel, live sale, product promotion, or affiliate deal that did really well for you in the past?
Now's a great time to pull that back out and try promoting it again!
Like I already mentioned, people have extra time right now to go through courses and learn new skills. So it might be a great time to promote a product that tailors to that!
Also be sure to think about what people might be searching for.
We've been digging into our archives and looking for posts that will really meet people where they're at right now.
For example, we recently discovered that people were searching for whether or not you can freeze milk. People kept landing on this old post from our archives as a result of that.
Since we realized that post was so helpful for people right now, we cleaned up the post, redid the SEO on it, made it look prettier, and re-circulated it on social media. This helped more people find it!
Other topics that seem to be doing really well right now are family activity ideas, money-saving tips, eat from the pantry meals, and home organization ideas.
Think about what content you already have that could serve your audience really well during this time. Clean up those old posts, redo the graphics, re-circulate them on Pinterest and Facebook, optimize the SEO, and maybe even bump the date to the front page of your blog.
I encourage you to get really creative during this unprecedented time and let it motivate you to try some fresh and innovative things. Think outside the box! The worst that can happen is that it doesn't work, you learn from it, and move on!
What other ways are you serving your audience well during COVID-19? Tell us in the comments!