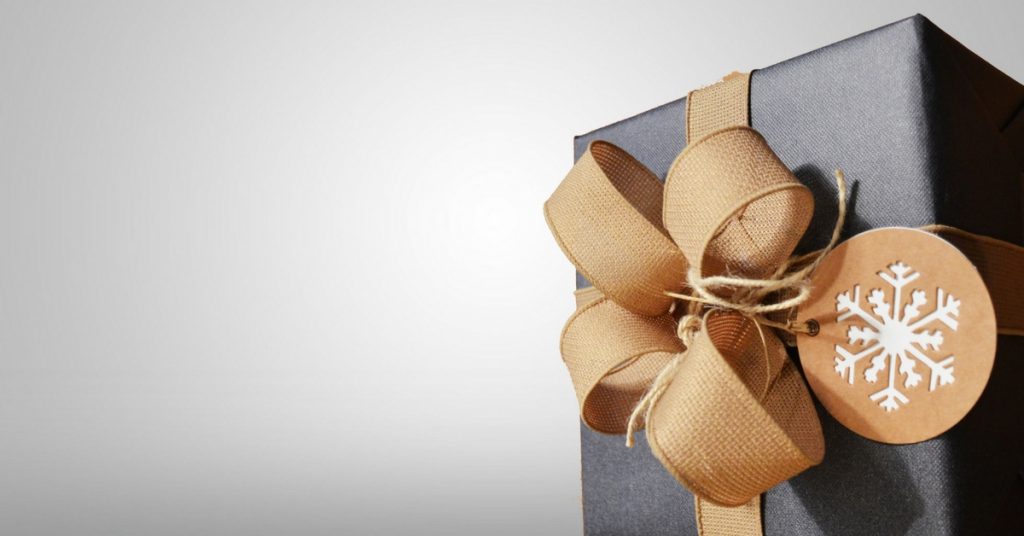 It's Black Friday weekend and that means that there are some amazing deals on some fantastic products for bloggers. We've rounded up some of our very favorites below: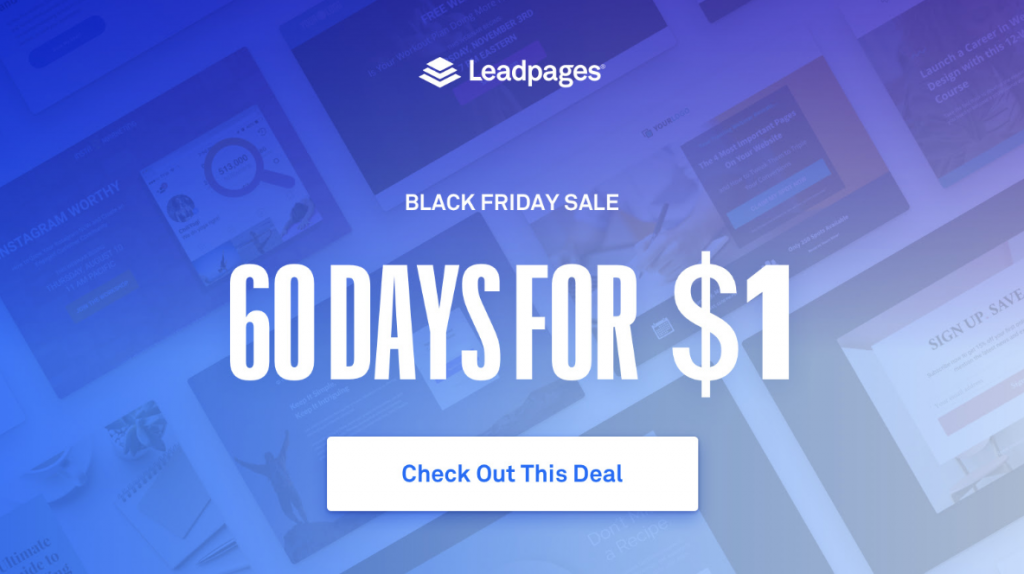 LeadPages is offering a really fantastic deal for Black Friday! You can try them out for 60 days for just $1!! We use Leadpages to quickly create marketing campaigns and sign-up pages that are so simple to put together and convert really well.
With this offer, you can get started with Leadpages for just $1 and use all the features of the Pro level account for 60 days. (By the way, with the Leadpages Pro Plan, and its 150+ flexible templates, you can create as many mobile-responsive landing pages to build your list faster and make more sales!)
Note: At the end of 60 days, you can choose to continue on with LeadPages or cancel your account. This is a great way to test LeadPages out to see if it would help you build your list and increase you income and engagement.
OptinMonster – Get 25% off from November 20 to November 30th, 2017 when you enter discount code BF2017 during checkout! This discount is available for new customers only.
Get the same great discount when you purchase any of OptinMonster's other products, including WPForms, MonsterInsights, Envira, and Soliloquy!
ConvertKit – Get a FREE 30-day trial of ConvertKit, one of the most popular email service providers out there! Click this link between November 24th and November 27th to sign up and get the free trial. We highly recommend ConvertKit if you are wanting to build an email list.

WP Engine – Get 35% off of your first month with WP Engine, a WordPress hosting company bringing some of the best hosting plans for WordPress sites. Save by entering coupon code cyberwpe2018 during checkout! This sale is valid through Monday, November 26, 2018.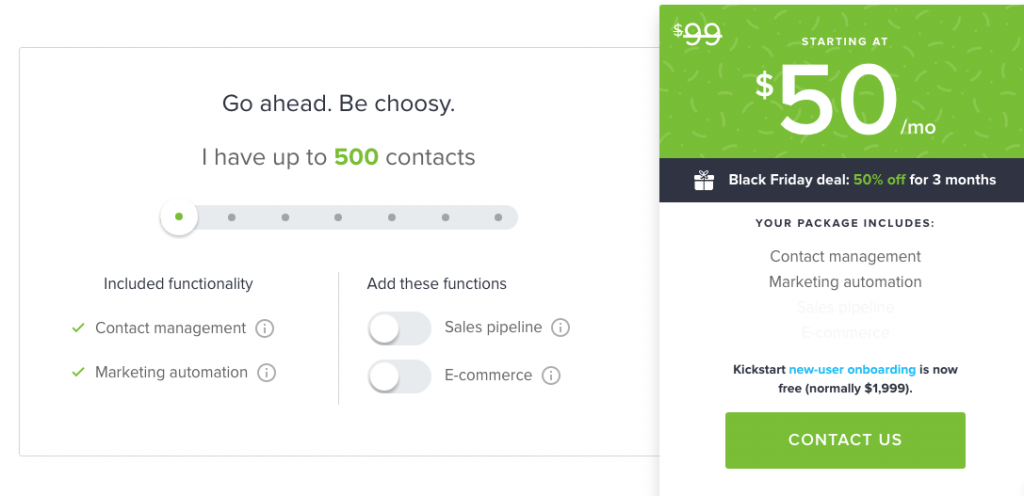 Infusionsoft – Sign up for an Infusionsoft account and get 50% off for 3 months! This is what we currently use for our email lists, our product fulfillment, and our affiliate program. It's pretty complex and complicated for newbies, but has served us well.

WP Forms is offering 60% off all of their WPForms plans through November 30, 2018. This is a powerful drag-and-drop form builder that is perfect for beginners. This is great if you need/want to put robust and customized contact forms or other forms on your site. Go here to shop the WPForms Black Friday sale.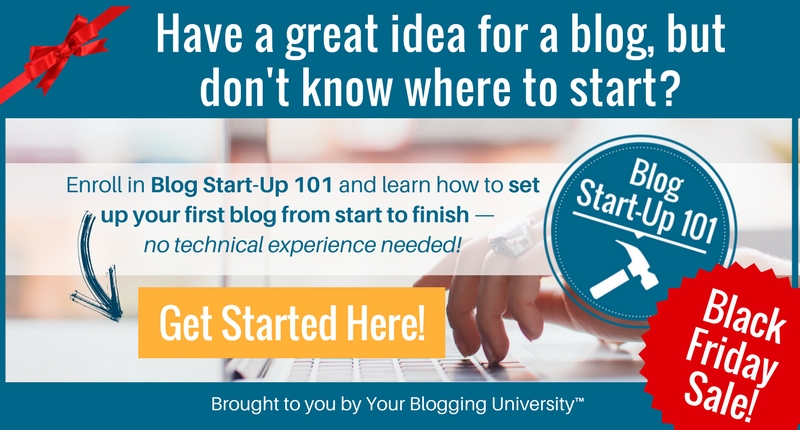 Blog Start-Up 101 — Have a great idea for a blog but don't know where to start? In this popular course, I'll teach you how to set up your first blog — from start to finish! And you don't have to have any technical experience to do it! Blog Start-Up 101 is regularly $37, but it's just $20 through Monday at midnight. Purchase it here for just $20.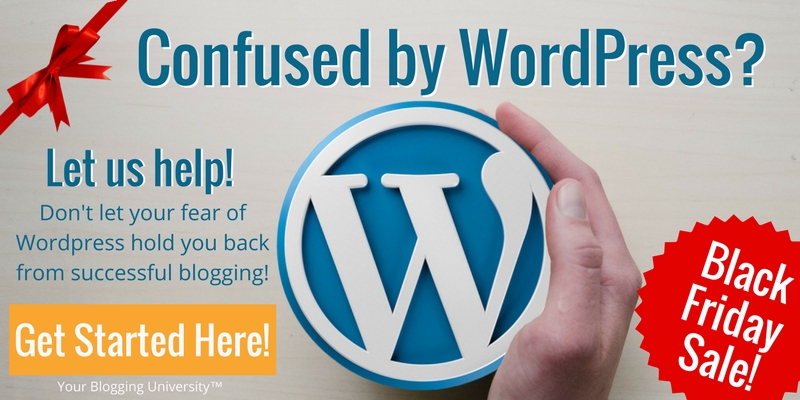 WordPress 101 — Struggling to make sense of WordPress? Let us help you! We'll walk you through everything you need to know to get started with your WordPress blog and to conquer your fear of WordPress once and for all! This course is regularly $37, but it's on sale for just $20 through Monday at midnight.


Elegant Themes – Check out Elegant Themes' mega Black Friday event — they are giving away $500,000 in free prizes and offering their biggest discounts of the year! We use Elegant Themes' Divi theme for our courses and LOVE it! The sale starts November 23rd and lasts for 3 days.
Restored316 Designs – Get 25% off of any Restored 316 theme with coupon code r316cm17 (case sensitive) and 10% off any installation service with coupon code r316cm17install (case sensitive)! Discounts valid 8am CST on November 27th through 8am CST on November 28th.
Know of any other great deals out there for bloggers? Share with us in the comments below!