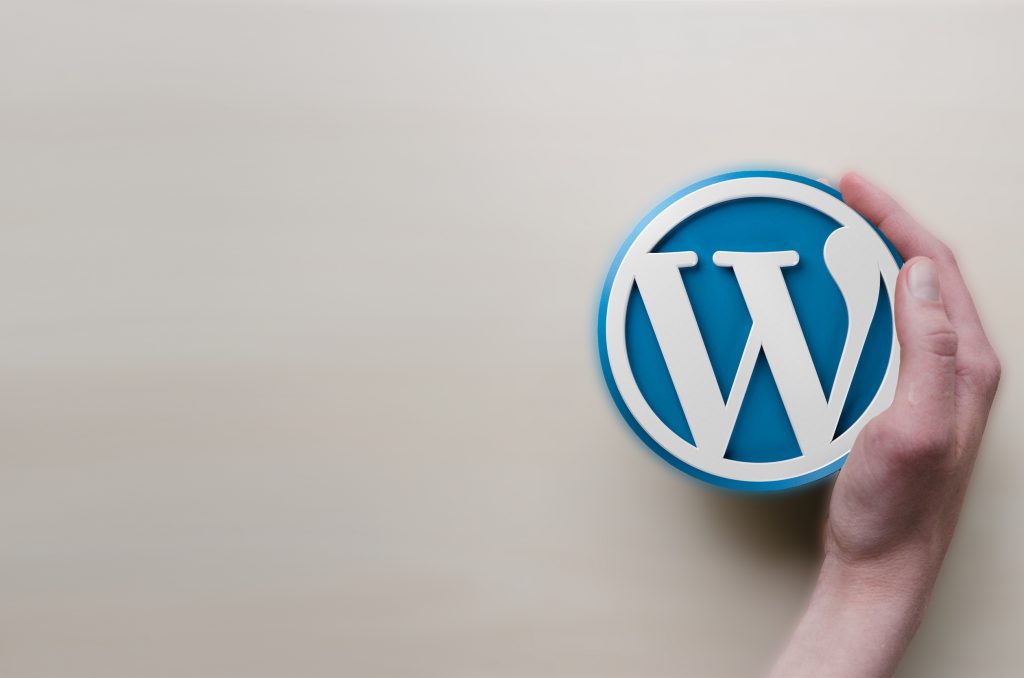 As you know, we launched our first full-length blogging course back in July called Blog Start-Up 101, and the response was fantastic! SO many of you have emailed me expressing just how much this course helped you get your dream blogs started.
I am so humbled and grateful for the opportunity to share my 12+ years of blogging experience with so many of you! It's truly been a huge blessing for me and my team.
One of the big goals I have for YBU™ is to build a blogging skills training platform that grows with my students — being your mentor for each step of your journey.
That's why I'm SO excited to introduce you to the next course in our YBU™ Beginner Blogging program, WordPress 101. This is our second of many full-length beginner blogging courses we plan to release over the next year, and you are the first to know about it!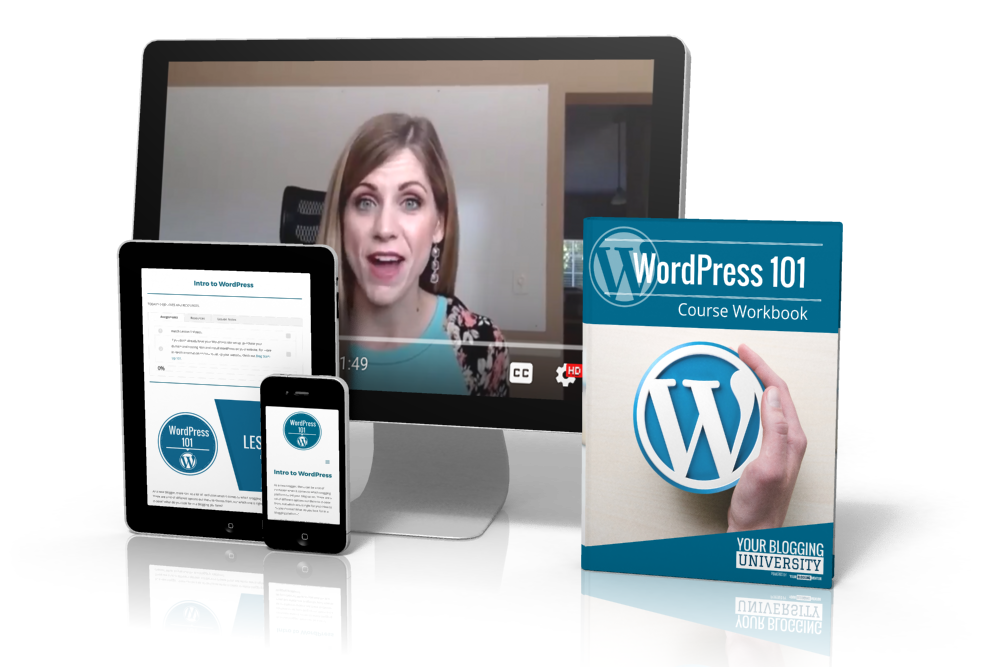 The fear and intimidation of learning WordPress is one of the most common reasons new bloggers fail to get their self-hosted sites off the ground — especially for those of us who aren't very techie (I'm right there with you!) 
But WordPress doesn't have to be the lone barrier that keeps you from accomplishing your blogging goals! That's why we created a brand-new course called WordPress 101. This course was designed to break down that barrier and bridge the gap so you can spend less time banging your head against the wall trying to learn this platform and more time doing what you love — sharing your voice with the world!
Here's What This Course Will Teach You
WordPress 101 includes detailed lessons and video tutorials. Here are some of the topics covered:
Step-by-step instructions to help you start your own self-hosted WordPress blog if they don't already have your blog up and running

How to install and access your WordPress site after it's been set up

An in-depth tour of their WordPress Dashboard so you know how to use it effectively

Details of each of the WordPress Menu options and submenus so you know where everything is and how to use each option

How to use the WordPress Editor to create and publish or schedule new blog posts and pages

In-depth instruction on creating and using categories and tags to organize your posts and pages

How to use the WordPress Customizer to help you change the look of your theme to fit your taste

What plugins are, how to use them, and how to install them, including some of our favorites!

How to moderate, manage, and reply to comments on your blog, including how to keep the comment spammers at bay!

Important information on site maintenance, including backups, updates, and troubleshooting common issues.

PLUS bonus tutorial videos designed to take students step-by-step through important topics!



Here's What You Get When You Purchase
When you purchase this course, you'll get:
5 self-paced, easy-to-understand lessons covering the most important WordPress topics.

Detailed video tutorials with each lesson showing you visual how-to's to make WordPress less intimidating so you can use this powerful blogging tool with ease.

Daily assignments to help you stay on track and implement new WordPress tips and strategies.

Printable PDF workbook including the entire course lessons to make studying easier on the go!

BONUS video tutorials, recommended resources, and more!



My goal in producing this course is not only help de-mystify WordPress, but also to give people like you an incredible bang for your buck. I think the course is worth every bit of a $97 value, but I have priced it at $37 because I want beginners to be able to afford it.