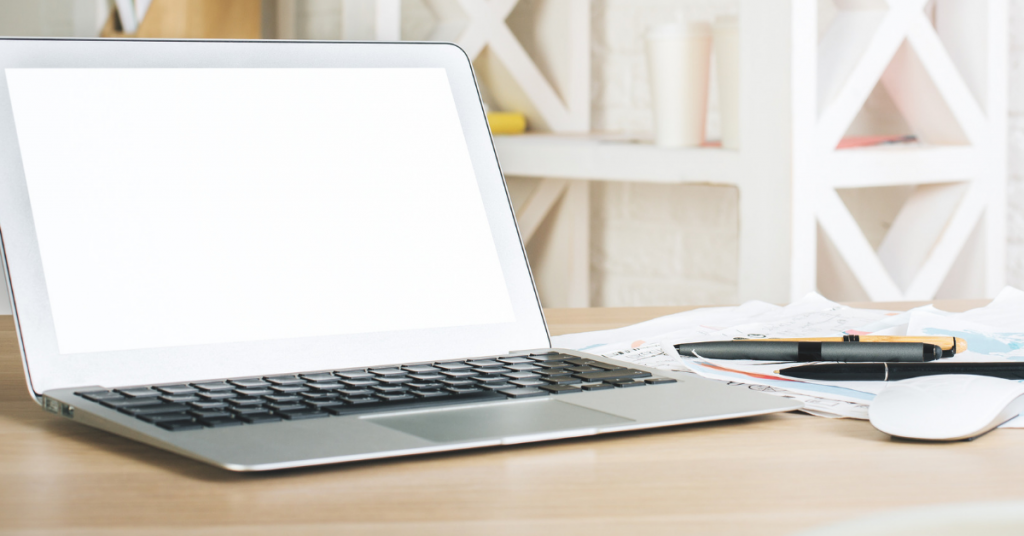 One of the things you might not expect as you go through the highs and lows of building your blog is that your family and friends sometimes just "won't get it" when it comes to this whole blogging thing.
You'll be excited about your increased traffic or the latest list-building secret you discovered or your sudden increase in income…and as you excitedly explain it to a family member or friend, they just look at you with a blank stare.
And it is SO easy to feel like they just don't care at all about your blogging endeavors or success.
But here's the thing I've finally learned after 14 years of blogging: they likely do care, but they just don't understand it or get it because it's kind of like a foreign language to them.
It's taken me years to learn that if I expect my real-life friends and family to understand all of the ins and outs of SEO and plugins and WordPress and email list building and affiliates, I'm going to be disappointed over and over again.
So with that in mind, here's my advice on what to do when you feel like the closest people in your life don't support your blog…
1. Don't expect them to get it.
Just don't. Most of my online friends are not in the online space and they don't have their own online businesses, so they're just not going to get why I'm so excited about the latest strategy I've implemented successfully.
I know that when I'm talking to someone who works in a very different field than me, I often don't know the questions to ask or understand the work they do. It's probably the same with blogging for most people in your life.
They don't mean to hurt your feelings or not seem supportive. It's just difficult to show enthusiasm when they really and truly don't understand what exactly it is that you do or why a certain milestone or accomplishment is such a a big deal.
Let go of that expectation that people will know the questions to ask or that they will get your world so you're not disappointed when people don't seem excited about your successes in the online world.
2. Don't be hurt if they don't follow you online.
Don't get your feelings hurt if your friends and family don't follow you on social media, read your blog, listen to your podcast, or subscribe to your newsletter.
I have honestly come to a place where I don't expect anyone in my real life to read my blog, watch my Instagram Stories, or follow me online in any way. If they do, I'm honored, but I definitely don't ever expect it of them.
Blogging is my job. Yes, I absolutely love it and I'm so grateful I get to follow my passions and dreams while earning and income doing this. But it's still my job.
When I think of it in that way, it helps me understand it better and not be hurt by it. I think about people in my life who have very different jobs than me, and I don't understand their world or understand the right questions to ask.
For example, if I have a friend who is a doctor, she's not going to expect me to follow her doctor's office on Facebook, understand her world, subscribe to her business newsletter, or use her services. So why should I expect people to do that for me?
Try to put yourself in the shoes of your family and friends. Recognize that they love you but they just don't understand when something is really important to you or that following you and showing interest could be really meaningful for you.
3. Do share with them when they ask.
I do encourage you to share a little bit with the people you love — especially when they ask. I think it's important to at least share a little bit with your loved ones about the things that fire you up in life.
If someone in my life asks about how the blog or business or my online work is going, I try to share something that's relatable in their language that they'll understand.
Also, a word of caution: Don't overshare, because that can quickly become overwhelming to them. I always try not to share too much or overload them with information. I'll typically share a few quick things and then, if they ask more and seem genuinely interested, I'm happy to share more.
By the way, I have a few people who I'm really close with that I just share my wins with — even though it doesn't all make sense to them. They love me and want to support me and cheer for me and they know that they don't necessarily know the questions to ask, so they've told me to just share with them when I'm excited about something so they can celebrate with me, even if they don't understand it completely.
4. Do find some good online or local friends who get it.
You need people in your life who understand your space and relate to what you're doing. If you don't have that, you'll quickly feel alone and like nobody gets you.
It's so important to have people who can encourage you, celebrate with you, give you feedback, and speak your language.
If you don't have anyone, start with the community that we have built here at Your Blogging Mentor. Leave comments and interact in comments on this blog, Facebook, and Instagram.
It's a great place to start connecting with people. When you reach out to people and form meaningful connections, you never know what it could blossom into — accountability or maybe even friendship!
Build those relationships, get brave, and reach out. Because it could turn into something really, really beautiful, and you never know unless you step out, step up, and put yourself out there.
Note: Don't contact people in a "what's in it for me" way. Just contact them to build a relationship, and there's so much that can potentially come from that. Also, if you love what someone you're following is doing, start promoting them! They'll notice and sometimes relationships can even come from that. A lot of my online friendships started because someone was sharing my content and became such an advocate for me without asking anything in return. Celebrate and support other people, and you'll probably find lots of connections from doing that!
What suggestions and advice do you have for when family and friends don't support your blog?