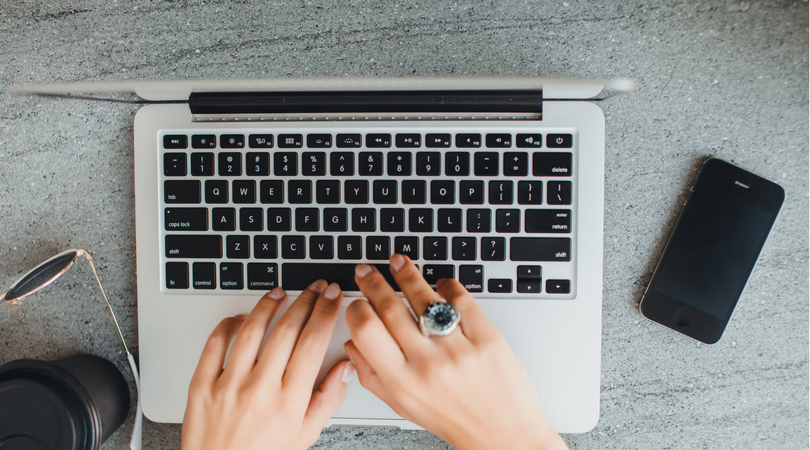 I've talked to so many people over the past few years who really want to start a blog, but they are plain scared of actually doing it.
They have great ideas and dreams. They have big visions. They have high hopes and aspirations. But when it really comes down to doing it, they feel overwhelmed and scared.
Maybe you can relate? Perhaps you are asking yourself questions like:
What if I start the blog and then nobody by my mom reads it?
Do I really have anything to offer to the world that is different than the 152 billion-ish blogs currently in existence?
What if I run out of things to write about?
Or maybe you're feeling like you are just inadequate. You feel like you aren't a good writer, you don't have any special gifts, you don't know how to set a blog up, the techie stuff scares you, and you're afraid to market yourself to others.
If you have felt any of these things, here's what I want you to hear: I get you. So, SO much!
You see, when I started blogging back in 2005, most people didn't even know what a blog was. For real. I remember countless times that I had to explain what a blog was before I could even tell people what I blogged about.
There weren't blogging conferences or courses. There was no social media. There weren't blogging networking groups. And I only knew a few people who had a blog.
In addition, I felt inadequate: I didn't go to college, techie stuff scares me, and I always felt like I didn't have any special gifts.
But I'm so glad that I jumped out and started — even though I was scared! The blessings and adventures and friends and opportunities that blogging has brought into our lives has been incredible…
I never dreamed that blogging would be the catalyst for me getting three book deals.
I never imagined that because of blogging I would have the opportunity to travel to South Africa, help build classrooms and community centers, and be closely involved in a ministry near and dear to my heart there.
And I certainly could have never guessed that my husband would be able to quit his stressful job as an attorney and come home full-time!
Blogging has been such a gift to our family, which is why I am so passionate about helping other women start their own blogs. I want to pass on the knowledge I've gained, share the lessons I've learned, help prevent many of the mistakes I've made, and encourage women to be able to also be incredibly successful bloggers all while loving their life and keeping the first things first.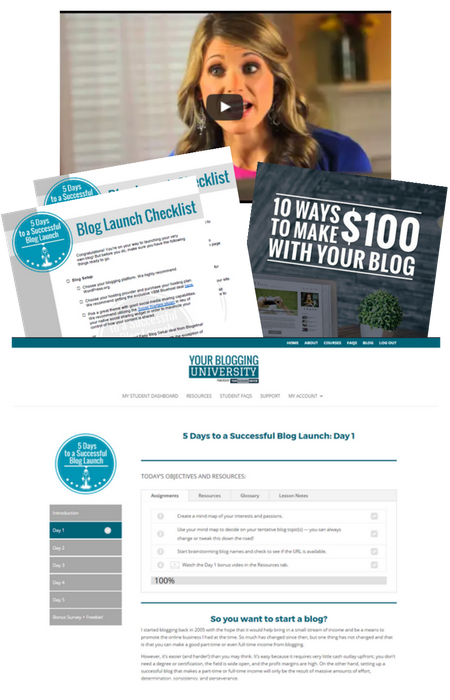 In addition to regularly blogging on YourBloggingMentor.com, over the next year, we are going to be launching a number of affordable blogging courses on specific topics with the goal of helping you be able to get your blog up and running successfully — even on a tight budget.
Our first course just launched this week and it's PERFECT for anyone who has been considering blogging, who is just starting out blogging, or who is looking for step-by-step help to get their blog successfully launched.
When you purchase 5 Days to a Successful Blog Launch, you'll get:
5 comprehensive daily lessons covering the essential blog launch tips, to-do's, and strategies including information on hosting providers, blogging platforms, email list providers, content creation, social media, and more!
Actionable daily assignments to keep you on the fast track to your blog launch goals!
Additional links and resources for each day, if you'd like to dig deeper on a subject.
Easy-to-use glossaries to ensure you understand the lessons.
Printable blog launch checklist to walk you step-by-step through the blog launch process.
Bonus access to my How to Make a Full-Time Income from Home series videos for extra encouragement and tips!
FREE access to my 10 Ways to Make Money with your Blog Cheat Sheet to help you reach your money-making goals!
FREE access to the YBU™ learning platform, a custom-built online hub made exclusively for YBU™ students to help you manage your university, add new courses, receive YBU™ updates, and more!
All of this is just $17! Go here to grab this course!
Blogging has been a huge blessing to my family and I. And with the right support, I know it can be for you, too!