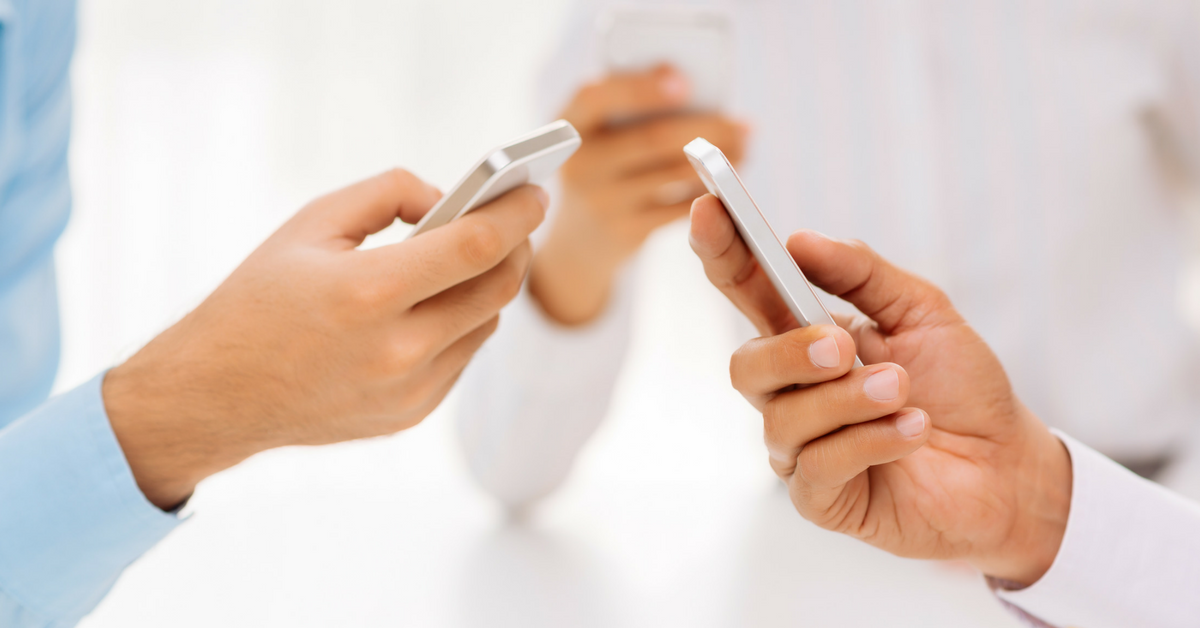 Do you feel like you are speaking in a vacuum? That you work so hard to put content out there and no one seems to be paying attention?
Do you wish you could figure out how to get people to engage and interact with your content by leaving comments, sharing your content, telling others about you, contacting you through social media, and sending you emails?
Here's my number one tip to get more people to comment on your blog and interact with your content more:
Be Interesting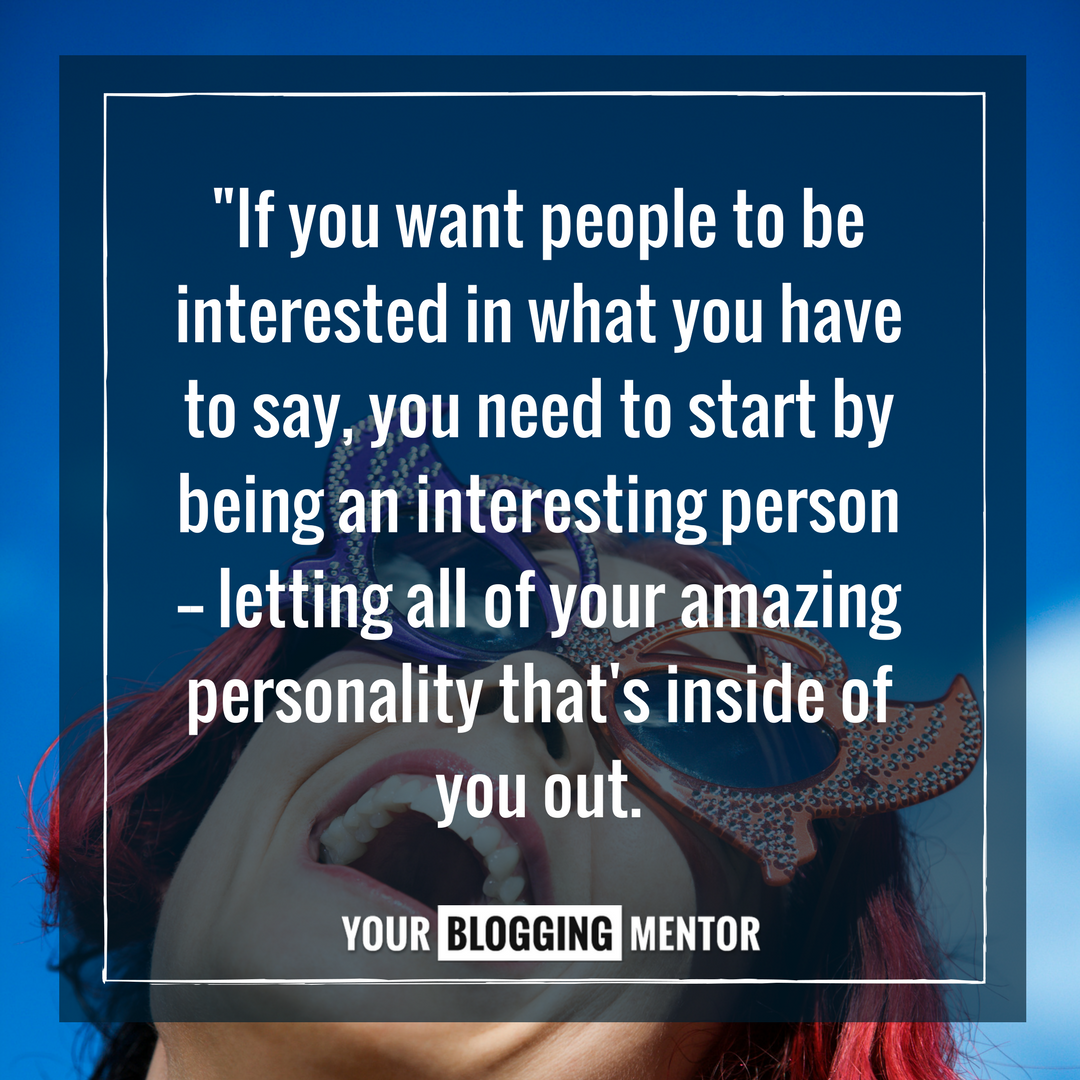 Seriously! Stop being boring! If you want people to be interested in what you have to say, you need to start by being an interesting person.
Now, please know, I'm not referring to changing who you are inside or trying to create a persona that is not authentic to who you truly are. What I am referring to is letting all of your amazing personality that's inside of you out.
I know this can be scary. I know that we often want to hold back and hide and put on a shiny exterior or try to be more poised or less opinionated or more "normal" than we are.
But here's the thing: there is only one YOU in existence. Bring that you to your blog — all of it. The quirky parts. The sarcastic parts. The less-than-perfect parts.
Whatever makes you unique, don't hold back. Maybe you tend to be a really bold person, then be bold. Maybe you tend to have really dry humor, then have really dry humor.
Does your blog and your presence on social media truly reflect who you are at the core? Step back and look at it objectively. Ask your closest friends and family for their gut-honest opinion.
Are you bringing your boldest and bravest self to your blog? If not, why not? What's holding you back?
Really ask yourself who you love following online the most. Why do you love following them? What is it about them that attracts you to them?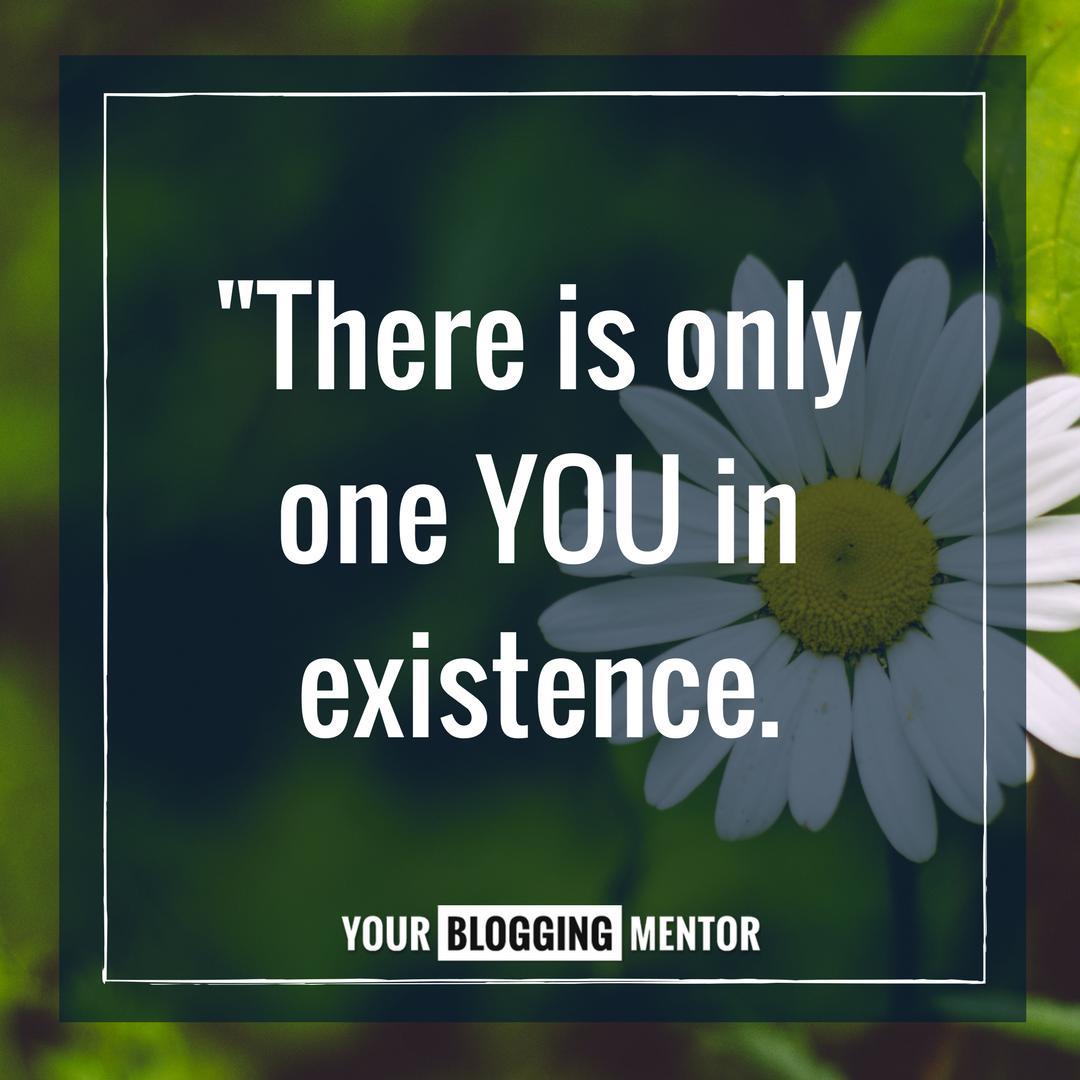 Then, think about who you've followed and decided to unfollow. Why have you unfollowed those people? Why did you find yourself no longer attracted to them?
It's taken me a long time to get brave enough to really use my true authentic voice, to get on camera and bring my quirkiness, to use voice inflections and funny faces in videos. I've found, though, that the more that I do it, the easier it gets. And it feels so good to know that I'm being me. Not a version of me that I think people will like, but unashamedly and wholeheartedly me.
Does this mean that some people aren't going to like me? Absolutely! I know that my quirky personality and raw honesty is not for everyone. That's okay. I want to attract the people who love me for me, not the people who love the shiny version of me I've created because I think that's what people want on the internet.
A Practical Example

Recently, I've been posting my outfits of the day everyday on the MoneySavingMom.com Facebook and my personal Instagram Stories as part of a Summer Style Challenge I'm participating in.

One day recently, I wore a dress — which is something I don't do often. Instead of just posting the dress and saying, "Outfit of the day", I posted it and shared how I was really feeling: "I rarely wear dresses… so I am excited to be pushed out of my clothing comfort zone with the Get Your Pretty On challenge. I'm not sure what I think of this dress, but it might be growing on me!"

That simple additional information, caused a lot more people to weigh in with their thoughts then if I had just posted it without any commentary. You can see some of the comments here — and I got a slew of comments via direct message on Instagram.

Everyone wanted to share their opinion on the dress, whether I should wear dresses, what kind of dresses I should wear, and whether they thought the color looked good on me.

Now here's the thing: I've built up an audience who cares and who is invested in my life and wants to share their thoughts on what I wear because of months and years of me sharing tidbits like this and them following me.

If you are a new blogger and you posted something similar, you might not get 200 comments/messages on the dress, but if you continue to put yourself out there and share interesting parts of your life, people will feel invested in your life and will want to share their thoughts and input on what you put out on the internet.
A few more quick tips:
Have Opinions — You don't need to to be offensive and I'm not advocating that you try to "kick the hornet's nest", but do stand for some things. Just pick those things carefully. For instance, on MoneySavingMom.com, while I will never, ever talk about politics, I will most definitely state that I don't use credit cards, can't endorse the use of credit cards, and am a big believer in using cash.
Share Vulnerably — People love real and honest. It's refreshing to hear that other people struggle, that they have rough days, and that they don't have it all figured out. Now, this doesn't mean you need to make your blog or social media one big pity-party, but be honest about your successes and challenges. I recently shared about a mistake I made on a Facebook Live and I heard from multiple people telling me thank you so much for sharing that even though I've been blogging for 12+ years, I still make mistakes!
Ask for Responses — When you ask for input, it lets people know that you care about what they have to say. Pay attention to what kind of input you are asking for, though, because you might be making it too complicated if you're asking an in-depth question or giving people multiple choices. I've found that simple works best — especially on social media. Giving only two choices seems to be one of the most successful ways to get people to interact and I know it's because it's easy to pick between two options. But give people more than two options, and they are often going to feel overwhelmed and just not engage at all.
Interact Regularly — As much as you can, comment back to people (on your blog and on social media). This lets people know that you've seen their comment and you appreciate what they have to share. People are much more apt to interact and leave comments if they know that the original poster is going to read (and possibly respond!) to what they took the time to write.
What are YOUR best tips for getting people to comment on your blog? I'd love to hear!
(Note: Some of the links in this post are affiliate links, and we will be compensated when you make a purchase by clicking through our links. Thank you for helping to support this blog!)