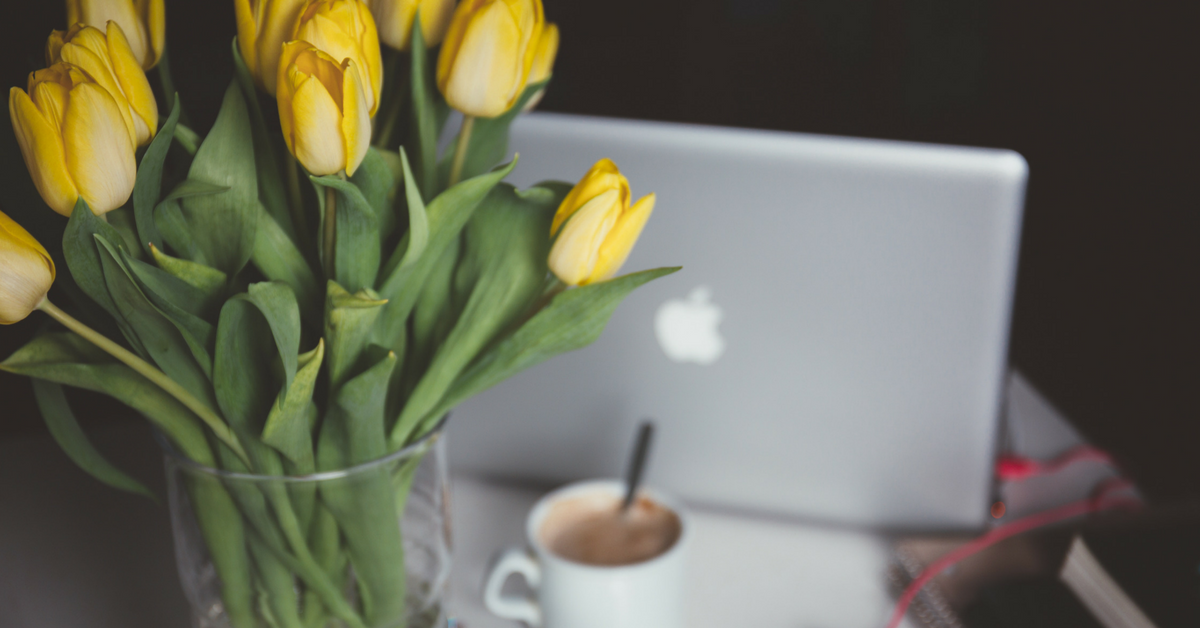 You've started working on your blogging business and you're so excited, but you're also exhausted and overwhelmed because there are these people in your home who want you to do something other than sit in front of the computer! Plus, there's laundry to do, dishes to wash, bathrooms to clean, errands to run, meals to make, events to attend… and you'd really like to sleep, too!
You want to do a great job of this blog thing, but you also don't want it to take over every waking moment of your day or steal your ability to love on your people, invest in your health, and get enough sleep.
So you might be wondering right about now: is it possible to have a balance between blogging and life?

I wondered for a long time if it was possible. You see, my book Say Goodbye to Survival Mode was all about how I failed at balancing motherhood and a business and the lessons I learned from that. When my kids were ages 5, 2, and newborn, I was also running 3 blogs (crazy, I know!!) plus doing a lot of other things.
I had started way too many things, taken on way too many responsibilities, committed to too many things, and then found myself completely exhausted and overwhelmed.
To try to do everything I felt I had to do, I pulled all-nighters, pushed myself too hard, sacrificed sleep, and burnt myself out. I almost lost my marriage, health, and my business in the process of trying to do way too much.
I finally got to a place where I simply couldn't do it anymore. I hit rock bottom, and I was in a really bad place. In desperation, I poured out my heart to my husband, telling him how overwhelmed I was and expecting he would give me a pep talk and encourage me.
Instead, he told me these powerful words: "Crystal, you are bringing this on yourself."
I didn't want to hear it, but it was exactly what I needed to hear. And I realized deep down in my heart that he was right.
The reality was that I was the one who was saying yes to way too many things. I was the one who was feeling obligated to take on too many responsibilities and commitments. I was the one who didn't have good boundaries in place and was stretching myself too thin.
As I pondered Jesse's words, the truth hit me: I was the problem. However, this was also good news, because it meant that I could be the solution! 
With this in mind, I went on a life-changing journey to really discover how to climb out of the crazy pit I had dug for myself. It's been a process — and it hasn't been all smooth sailing. I often take two steps forward and then one step backward. But I'm here to say that it is possible to have a healthy balance. Not a perfect balance, but a healthy balance between work and life.
If you are struggling to find a balance between blogging and life, here are three lessons I've learned from years of trial and error:
1. Stop chasing after a perfect balance.
One of the most important things I've had to learn the hard way is to change my definition of what "balance" looks like.
For years, I chased after the illusive "perfect balance" and I kept coming up short, feeling like I was failing and dropping the ball because every time I seemed to get all of my ducks in a row, something would happen that would throw my perfect plans all off kilter.
I finally realized that there is no such thing as a perfect balance, because life is never all perfect. My kids get sick, my friend is struggling, the fridge breaks down, my blog hosting is glitching, I get sick… that's just life! There's always something that is not working or something that is requiring extra effort or something that is throwing my day off-balance.
So I've stopped chasing after a perfect balance and have started making a healthy balance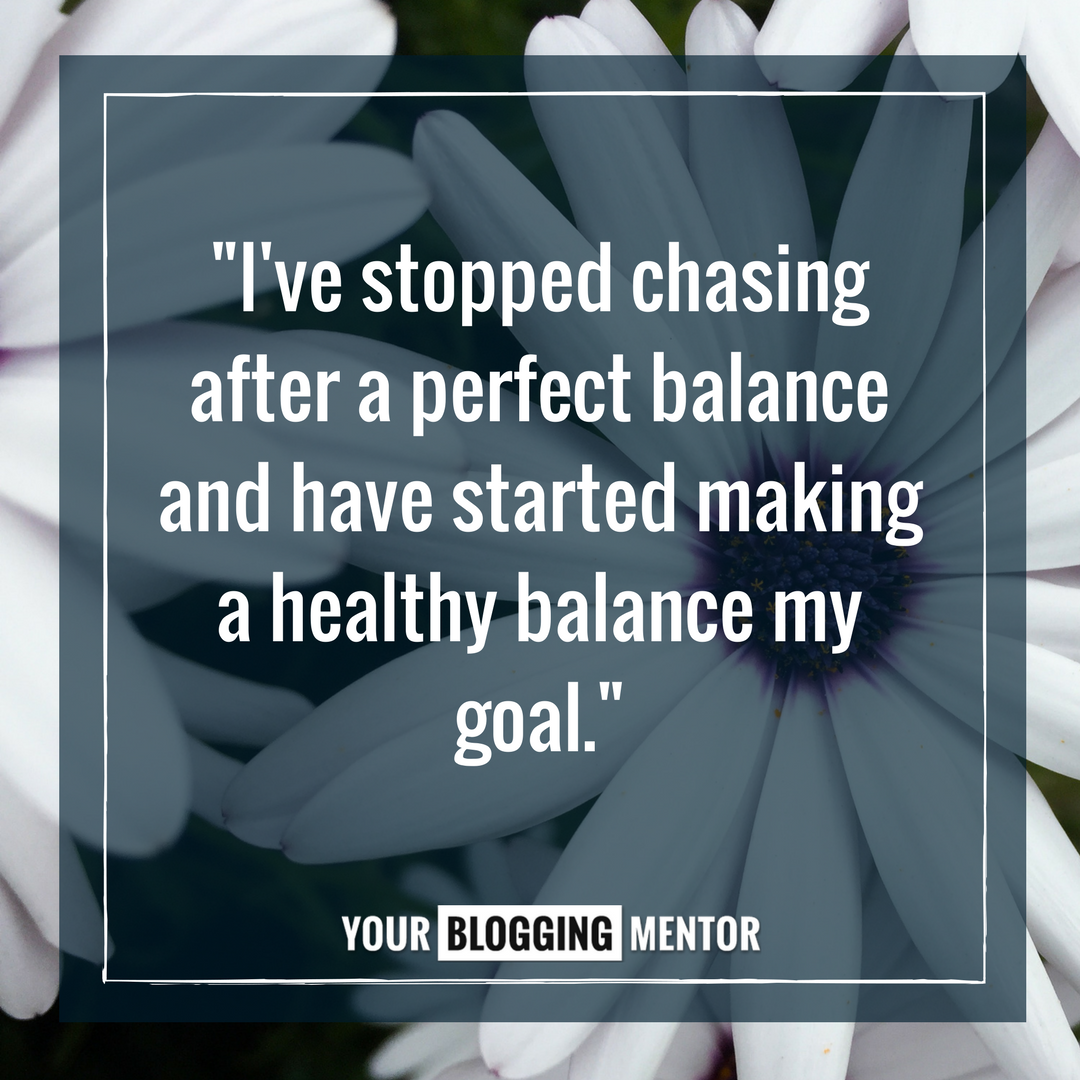 my goal. Why? Because I've learned that balance doesn't mean that you have everything in perfect order all the time. Instead, a healthy balance is being able to look at your year as a whole and see that you have invested a significant amount of time in all areas that are your priorities.
Sometimes, you are going to focus more on your blog or business — especially if you are just getting started or you are launching something. But you also want to make sure that you have days and weeks and seasons when you are investing a lot of time into the people and priorities that are not online.
When I look at my year as a whole, I want to see that I've really poured a lot of time and effort into all of my greatest priorities and not sorely neglected my family for the sake of my blog or that I've neglected my health or sacrificed my marriage on the altar of launching a product.
I've had to accept that every day is going to be and look different in my life right now. Some days, I'll be focused more on one priority and some days, I'll be focused more on different priorities.
For instance, when I launch a new course, it usually means that there is a 2-4 day period where I'm spending a lot more time on the computer and am often working extra hours, my family won't see me as much, and I'll be up late working.
But then, there are many weeks, when I'll take a day mostly "off" from blogging to go on a field trip with one of my kids or to hang out with a friend or to spend quality time with my kids and husband.
This is what a healthy balance is. Sometimes, I have "sprint seasons" where for a few days — or even weeks — I am just powering through and working long hours to complete a big project. And some days and weeks, I'm offline most or all of the day to focus on my family.
Give yourself grace to not feel guilt in either mode. It's okay to focus more on priority some days and more on another priority on another day. Look at your week as a whole, your month as a whole, and your year as a whole when determining how balanced your life is.
2. Take time for you.
I am a very driven person. Which can be a fantastic thing much of the time — especially when it comes to getting things done and staying motivated. However, as a result of being so driven, I often struggle to prioritize myself. I always want to go, go, go and help as many people as possible. I always have more ideas than I have time!
I'm learning more and more how important it is to give myself grace, to take time for rest, and to make pouring into myself a priority so that I have the energy to pour into others. If you pour and pour and pour yourself out for others and never take time to refuel yourself, you'll end up completely exhausted and burnt out and good to no one.
I'm an introvert and a Highly Sensitive Person, which means that I don't have the capacity that some other people do. I love people, but I've learned that after spending 3-4 hours with them, I need some quiet and alone time.
Taking time for me and giving myself permission to be by myself makes a huge difference. I don't have my main e-mail account on my phone. I don't use my phone for updating Facebook or my blog, I'm a complete minimalist when it comes to apps, and I try to have at least 8-10 hours every day when I leave my laptop completely closed.
I also try to make sure that I have at least 1 1/2 hours in the morning where I take time to refuel myself — exercising, reading God's Word, reading an encouraging book, reviewing my plan for the day, and taking some time to get ready while listening to podcasts.
Over time, I've discovered that my brain is so much calmer when I don't check my e-mail right away in the mornings and just spend the mornings focused on pouring into myself and then hanging out with my family!
3. Learn to delete and delegate.
When I say yes to one thing, I'm saying no to something else. I have had to ask myself often, "Is there anything I'm saying yes to, that I really should be saying no to?"
It's so important to learn what you want to say yes to most often. I can't pack my schedule so full that my family gets the leftovers, because I want my family to get the best parts of me.
Over time, I have recognized that my saying yes often stems from comparison. I try to compare myself to other bloggers, mothers, and business owners. I want to be all things at all times.
I've come to the realization that I don't have to do everything. In fact, I can't do everything. I can only do what I can do. And I should only do what I am called to do. And I've learned to be okay with that. I am me, not someone else, and the only person I should compare myself to is me!
I am called to write and blog and run a business at this season of life. In order to carve out the time for this to be a priority, I have to say "no" to other things and allow my family and others to carry some of the rest of the load.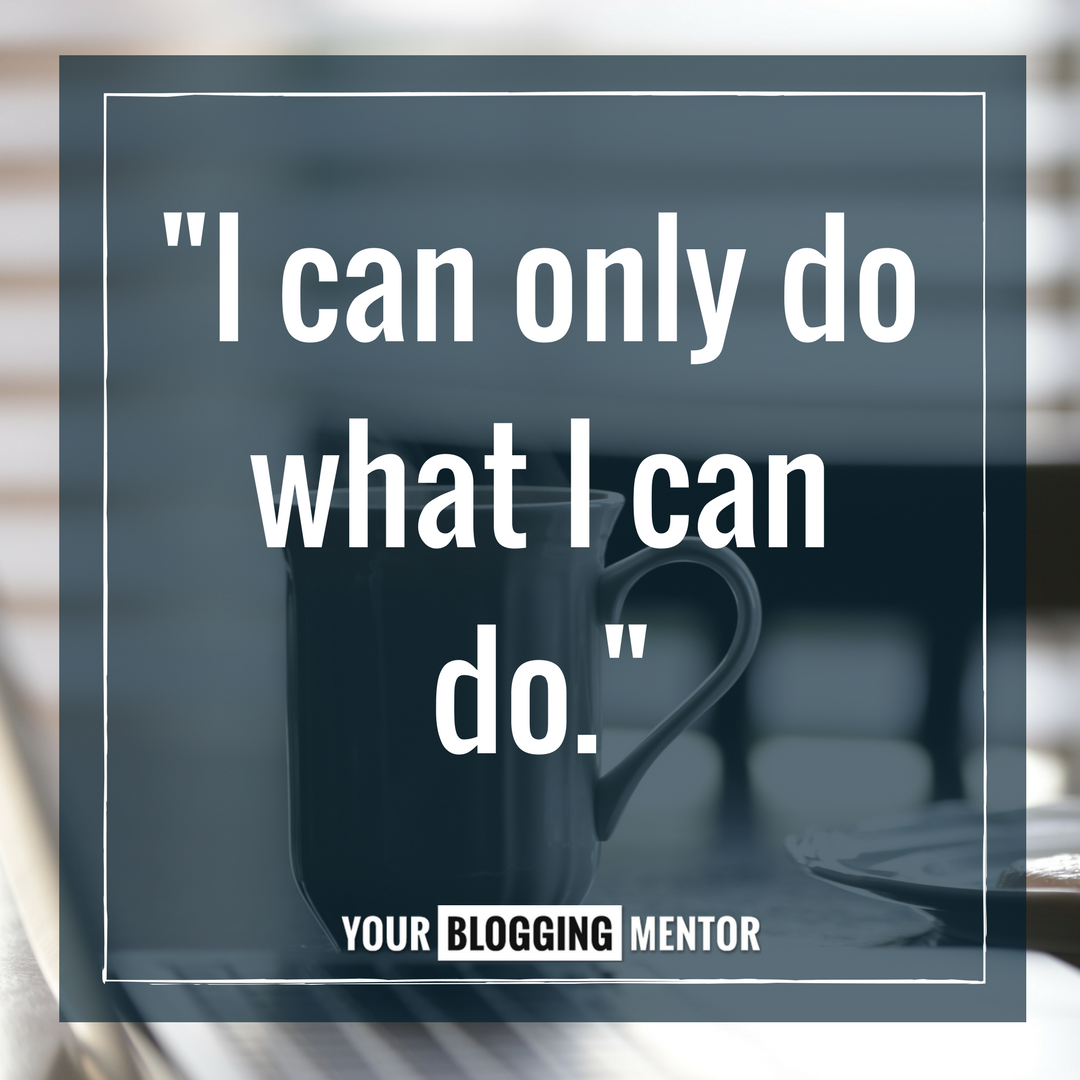 Jesse and I split the house and kid and cooking responsibilities, I say "no" to a lot of outside opportunities and obligations that would eat into my business hours, we have a cleaning service come in and deep clean our house every week, my team takes care of almost all of the administrative details of running the blogs/business so I can focus my time on the things only I can do and the things I love to do, and my kids do all of our laundry and help with the cooking and daily cleaning.
What is one of your top tips to maintain a healthy work/life balance? I'd love to hear!
Looking for some practical encouragement to have more breathing room in your life? Check out my 14-day course called Make Over Your Mornings. You don't have to live life feeling overworked and overwhelmed! I'll share my best tips and practices to start your day well! Get Make Over Your Mornings for just $17 today. (Scroll down to the bottom of the page here to sign up to get the first day for free!)
(Note: Some of the links in this post are affiliate links, and we will be compensated when you make a purchase by clicking through our links. Thank you for helping to support this blog!)