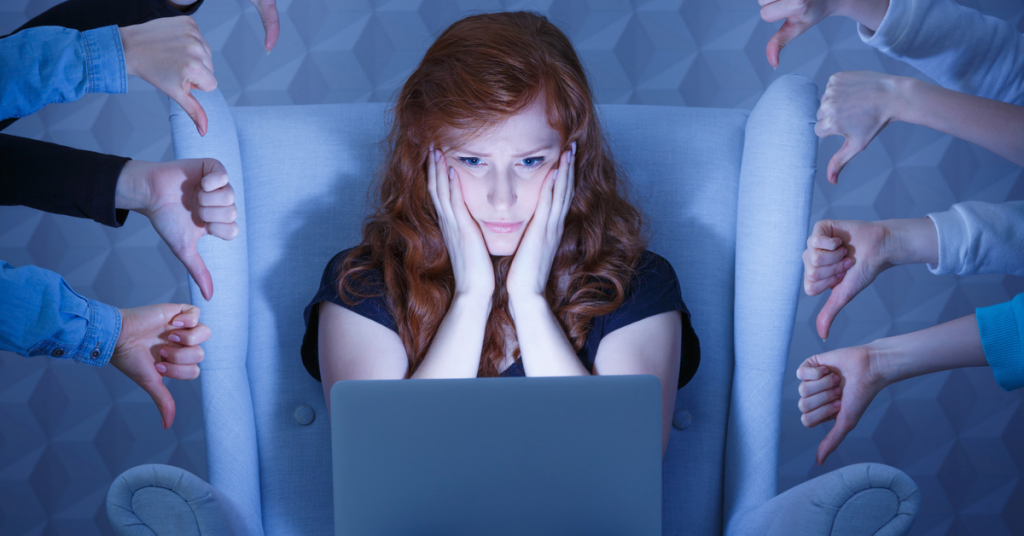 Over 13 years ago, when I first started blogging, I picked a lot of fights with people by blogging on hot topics. And I expended a LOT of energy defending my positions in lengthy comments and posts.
Guess what happened?
Well, for one, I realized (after a few long years and a whole lot of cringe-worthy posts) that I didn't really know what I believed and needed to stop touting the beliefs and convictions of others, to step back and do my some deep soul-searching and understanding of why others believed differently than I did (instead of just adopting the prideful "I'm right; you're wrong!" mentality).
But I also realized that spending much of my time on the internet trying to defend myself and prove my point and convince those who disagreed with me to change their minds… all this was just frustrating me, zapping my time, and taking way too much of my emotional energy.
So I quit that blog and made the big decision to set huge boundaries on what I will and won't blog about (that list includes basically ALL hot-button issues), and I also decided to commit to not defending myself online.
Even though I don't blog about hot-button issues anymore, there are still plenty of people who don't like me online.
They wish I would blog differently.
They don't like it when I say this or fix my hair that way.
They don't like my makeup or wish I had addressed something more clearly.
They are upset that I make money as a blogger.
They wish I would go back to being poor.
They don't like how I've changed over the years.
They are disappointed in my choices.
They think I'm too frugal or not frugal enough… and on and on it goes.
It's rare that a day goes by that someone doesn't write in saying they are offended or upset or bothered by things I've put out on the internet.
Just two days ago, someone left a long comment very upset about the food I feed my family. They laid into me about how I'm not prioritizing my family's health and how it's such a shame I'm not willing to buy organic food.
The day before, I got an email response to one of my email newsletters from someone who called me some names I won't repeat here and demanded that I shut up and stop emailing them (never mind the fact that they had subscribed to my email list!).
These kinds of comments and emails and direct messages are so common. I could write a book of stories of crazy things people have told me, said to me, and said about me to other people.
So what do you do when people don't like what you write or share on the internet? What do you do when you get an unkind comment? How should you respond when someone is upset or disappointed with you or doesn't like you on the internet?
Here's what I recommend: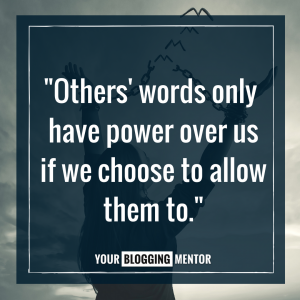 1. Don't Let Others' Words Define You
When you receive hurtful and derogatory comments, you can instantly go to a place of shame. It is very easy to start thinking you are not good enough, that you've failed, that you are a horrible person, etc.
Here's the truth, though: Others' words only have power over us if we choose to allow them to. Their words might hurt. They might cut deep. They might sting. But they don't have to define us.
2. Do Consider Their Perspective
While we shouldn't let what other people say about us define us, there still may be truth in their words. And I believe it's important to pay attention to what truths might be there that we need to consider.
Step back and really consider their words — not the way they were said or how they were delivered — but instead, just consider the words themselves and ask yourself, "Is there any truth or merit in what this person is saying?"
Did I do something that was hurtful? Did I say something that was unnecessary? Did I have an unkind attitude?
Just because someone says something that is hurtful doesn't mean we should discount everything they said. I know in my life, some of the things people have said that have initially been hurtful, were actually words I needed to hear. They opened up my eyes to a flaw or blind spot or area in my life that I needed to work on.
3. Do Have Truth-Tellers In Your Life
One thing I've found helpful is to have people in my life who have earned the right to speak truth and then to process hurts with them. Read them the text or letter or email or comment you got. Tell them exactly what someone said to you or accused you of and ask them to help you discern whether there is truth to what was said.
Many times, having an outside unbiased perspective on the situation can give us clarity that we wouldn't have if we were just trying to process through the situation or hurtful words by ourself.
4. Do Admit When You're Wrong
If you realize that you have made a mistake, admit it and own it. We all make mistakes and fail. Don't pretend you have it all together or never make mistakes. Don't pretend you are never at fault. Because sometimes, you are.
Believe me, I've failed many times. I've responded to comments ungraciously. There have been times I've returned snark with snark or tried to defend myself when I should have just stayed quiet. I've had to take posts down and make apologies and ask for forgiveness.
5. Don't Forget the Big Picture
What's going to matter 25 years from now? I often ask myself that when I'm trying to determine my priorities.
We can't please everyone. We can't make everyone happy. We can't do all the things for all the people. And because of this, we will always end up disappointing people.
I've had to accept that there will be others who are disappointed by what I do or what I don't do, frustrated by what I say or what I don't say, bothered by how I parent or don't parent, irritated by what I blog, annoyed with my personality or videos or speaking style… and on and on it goes.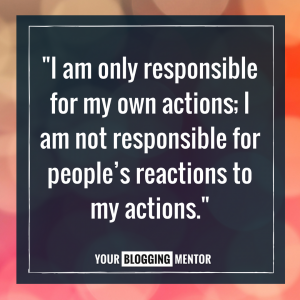 I am only responsible for my own actions; I am not responsible for people's reactions to my actions. 
I just can't please everyone. In fact, I can't please a lot of people. Who I am, what I blog about, what I believe, how I write, my personality… it's just not for everyone. In fact, it's not for a lot of people. And that's completely okay.
What matters is that I focus on what my priorities are and that I embrace who I am called to be. My priorities are different than your priorities. My parenting style is different than your parenting style. My writing style is different than other blogger's writing styles. What I'm called to is different than what you're called to.
Wrap your life around your personal priorities, be confident in the things you are called to do, be as gracious as you can, but accept that you will disappoint some people along the way. And that's okay.