Are you discouraged by your lack of Instagram engagement? Here are some simple tips to upgrade your Instagram profile — which can often help increase engagement!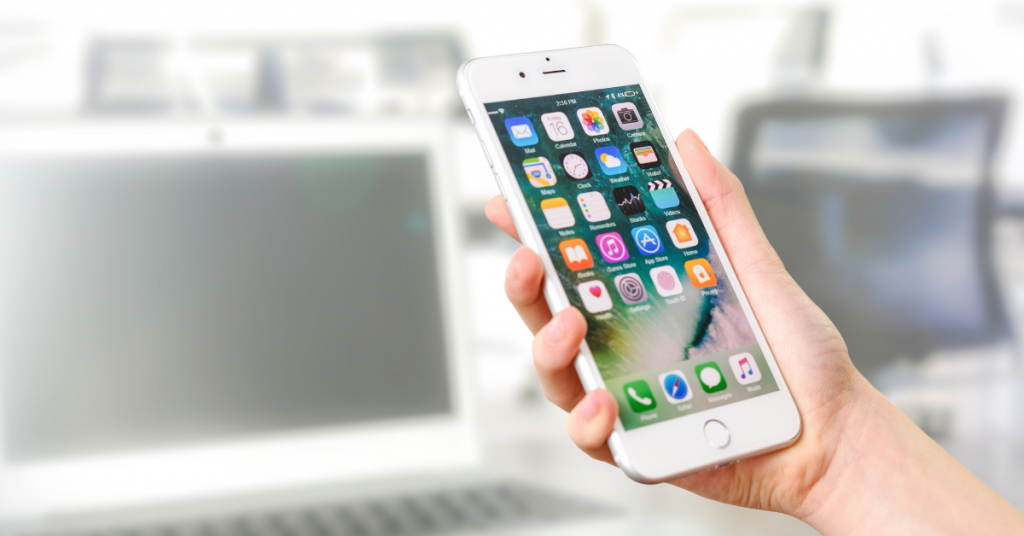 Instagram is one of my very, very favorite topics and my favorite place to hang out.
I also believe Instagram is one of the best ways to build and grow your business — for FREE!
If you're interested in increasing Instagram engagement or growing your Instagram following, making some simple tweaks to your Instagram profile can really help!
Today, I want to give you 5 simple ways to upgrade your Instagram profile:
1. Make your bio about others.
When people come to your Instagram profile, they are asking themselves "what's in it for me?". They may not realize they're asking that, but they almost always are.
So make sure your Instagram bio tells followers not only who you are but, most importantly, what's in it for them. 
People are way more likely to stick around if they can immediately tell that your profile will serve them in some way.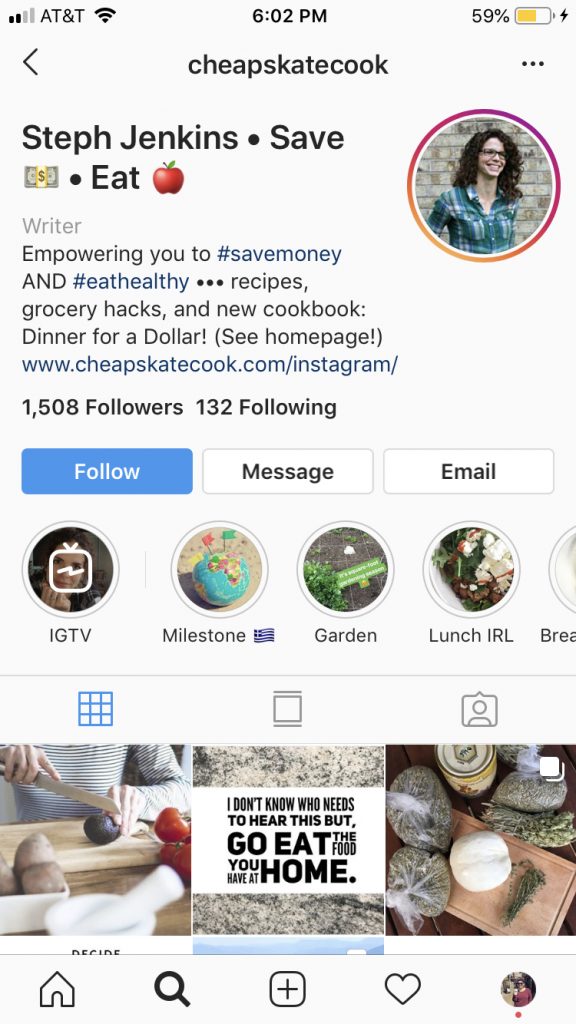 Here's a great example! Steph from @cheapskatecook has a great profile opener: "Empowering you to #savemoney and #eathealthy…"
That immediately makes an Instagram user think, "Oh, wow! She's here to serve me and help me save money and eat healthy! This is a really useful account to follow."
Note: Hashtags are not searchable in Instagram profiles, so unless you have a hashtag that only you use and would be great for people to click on to showcase some of your best photos, I'd recommend not including them in your bio.
2. Have a great profile picture.
Your profile picture is one of the first things people see and it's what they see whenever you post anywhere on Instagram.
It's the very first impression anybody on Instagram will have of you, so make sure your photo is welcoming, inviting, and not blurry!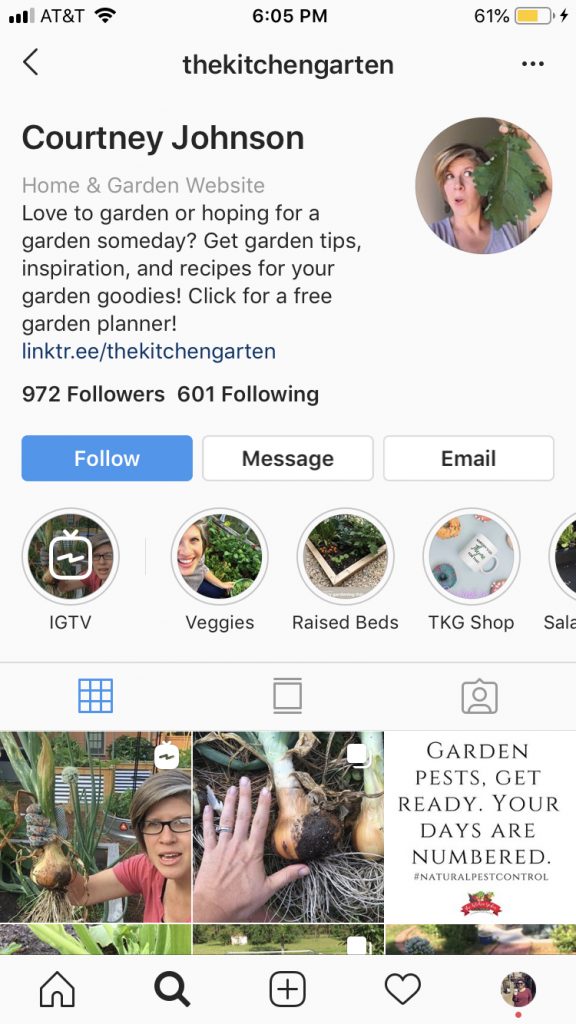 Here's another great example! I absolutely love the profile picture Courtney from @thekitchengarten uses on Instagram!
It immediately captures your attention, tells you a little bit about her personality, and lets you know right away that her profile is about gardening or plants.
3. Use every single character in your bio.
Make sure you utilize every single inch of space Instagram allows you to use in your bio. Make it count!
One of the things a lot of people don't realize is that you can put extra words after your name!
So right after your name, add an emoji and a few more words that tell people who you are and what you do!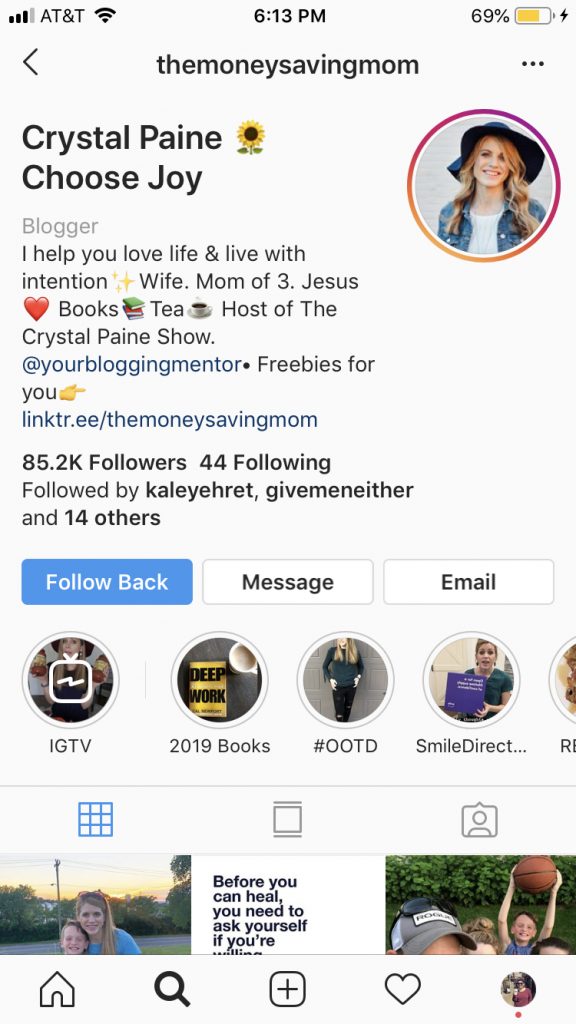 You can see an example from my @themoneysavingmom Instagram profile above. Notice how I put the flower emoji and then the words "choose joy" afterwards?
Use all the space in your bio!
4. Make sure you're not following too many people.
It's really important to make sure the number of people you're following isn't greater than the number of people following you.
I know this can be difficult in the beginning when you're first getting started, but make sure you're adding followers at a faster rate than you're following people.
It looks more professional and doesn't give off a spammer vibe.
Instead of mass-following 1500 people all at once, just focus on gradually following people and making sure you're truly, genuinely interested in following them.
5. Give something of value away on your profile.
If you have fewer than 10,000 followers, your profile is your one opportunity to use a live link on Instagram. Use it wisely.
Make sure you're giving away something of value that will attract people to sign up for your email list!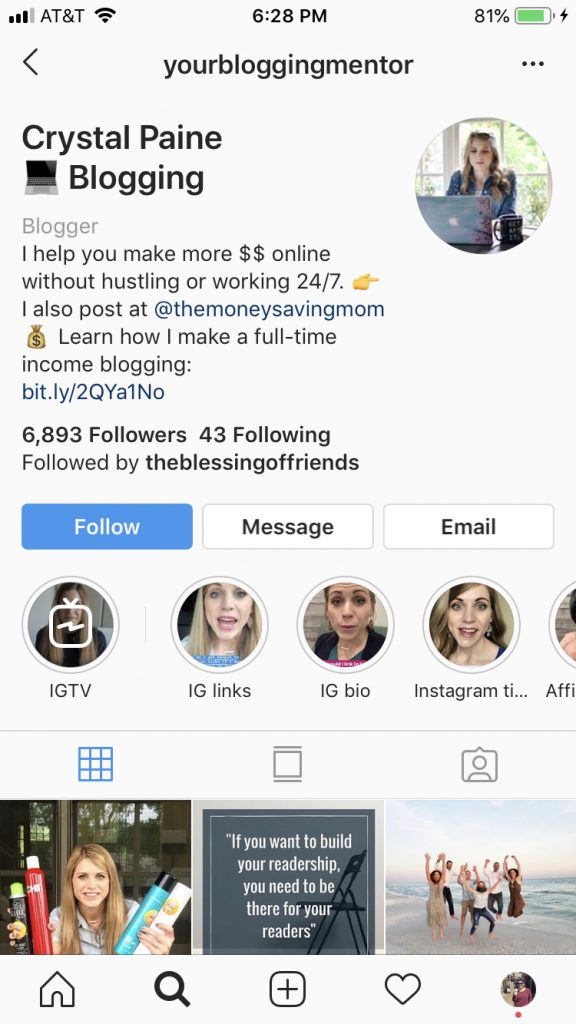 For example, on my @yourbloggingmentor Instagram account, I link to my free online blogging class. And when people sign up for that blogging class, it puts them on my email list.
I choose to link to my free online blogging class, because I want people on my email list who are interested in making money blogging — which is my target market!
This freebie teaches them how I make a full-time income blogging, shares a little bit of my story, and tells them how to get started setting up a blog they've been dreaming of!
So it's something of value for my follower, but it also gets them on my email list. It's a win-win!
What other tips or questions do you have about upgrading your Instagram profile? I'd love to hear in the comments!