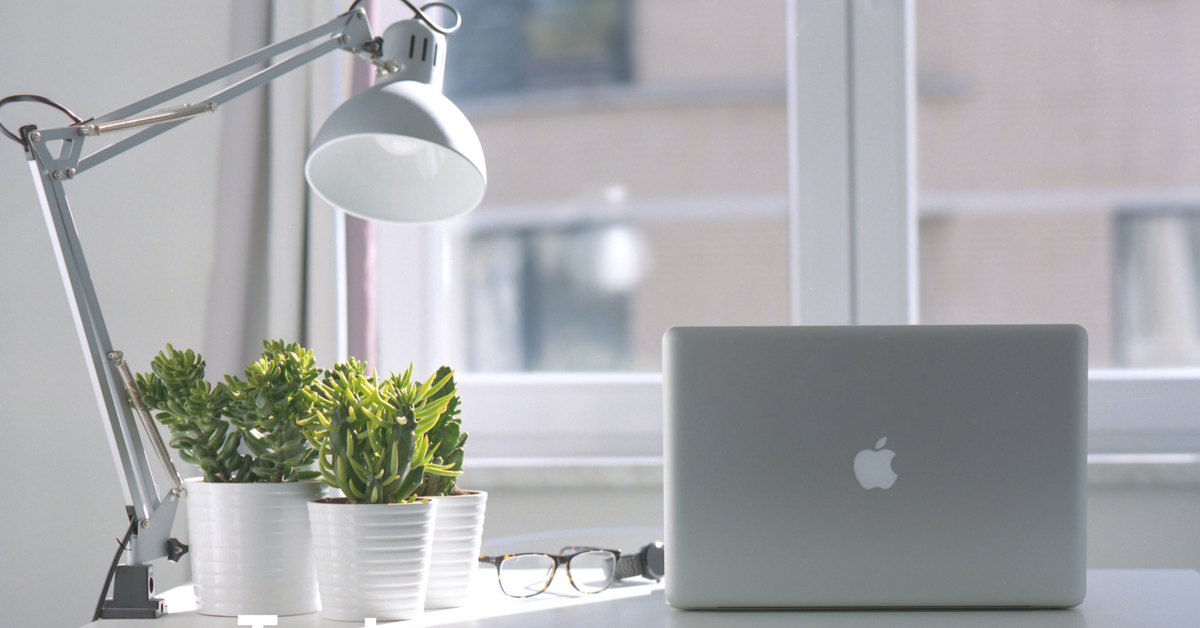 Overwhelmed by and overflowing email inbox? Here's my 4-step system to achieve Inbox Zero almost every single day:
1. Unsubscribe Ruthlessly
I regularly examine every single email list I am subscribed to. I ask myself, "Have I found something from this email list to be valuable in the past few months?"
If I realize that I am deleting most of the emails that come into my inbox from a particular list, I unsubscribe. My philosophy: Why waste a few seconds deleting emails that aren't valuable to me when I could take 5 seconds to unsubscribe and never see an email from that company in my inbox again?
The act of ruthlessly unsubscribing from email lists could save you a good five to 10 minutes of time every single day — or more! That doesn't seem like too much, until you multiply that out over the course of a week (35 to 70 minutes), a month (150 to 30 minutes), or a year (1,825 to 3,650 minutes). That's a lot of minutes saved!
Stop the Social Media Insanity!

Please do yourself a favor and unsubscribe from all notifications you possibly can from social media. You can always go look up and see who your new Twitter followers are or who left you a comment on Facebook. You don't need those notifications interrupting your workflow throughout the day. I promise you will survive just fine without them! 😉
2. Use the Delete Button Liberally
The delete button is your friend. Use it as your secret productivity weapon. If you don't need an email, just delete it. Right now. There's no need to leave it sitting in your inbox. Just get rid of it and free up precious space in your inbox.
If you think you might need some of the information on it in the future, then just use the handy-dandy feature on Gmail called "Archive". This means, it's deleted from your inbox, but it's saved in your archives. So if you ever need it in the future, you can search for it and find it.
(You are on Gmail, right? I am convinced is the best productivity email service on the planet! Yes, I may be biased!)
For those of you who currently have 35,000 emails in your inbox, the delete button needs to become your very best friend. Today. To save yourself the extra time and effort, you can also check out Unroll.me.
Save Yourself a Little Time With Send & Archive

Have you added the Google Send & Archive option to your email? This saves you the step of having to send an email and then delete it. Just press Send & Archive and your email is sent and archived. Ta-da!
3. Set Up Filters Fanatically
Maybe you can't unsubscribe from an email, but you can always filter it — provided you have Gmail. I use filters for affiliate notifications that I can't turn off, junk email that I can't subscribe from, and more. (Not sure how to use filters? Here's how to set up filters in Gmail.)
I also have filters set up for submissions to my site. So if you submit a deal or a guest post, those go in a separate folder that I check when I'm posting deals or reviewing guest posts. This keeps them in an organized place that I can easily access, without taking up real estate in my inbox.
4. Deal With Email Immediately
I saved this suggestion for last, because this is truly what makes such a difference for my inbox. As much as is possible, I try to answer the emails as soon as I read them — especially if I can do it in less than a minute (which are most emails for me).
Usually, there are a few emails that will require longer answers or that I will need to do some research or put some thought into answering. In that case, I'll file those few to answer later when I have a longer time-slot to deal with them.
I have two folders I use for filing email — one for emails that need to be answered in the next day, one for emails that require a longer answer or more time but don't need to be answered right away. I have a time slot every day when I deal with the first folder and then a time slot on the weekends (or Friday) when I deal with the second folder.
How I Process Emails Every Day

A. Check Email

B. Immediately Delete Any Emails That Don't Require Opening or Answering (such as someone just responding with a one-sentence confirmation)

C. Unsubscribe From Any Subscription That Has Still Made It Into My Inbox (that I don't want to be receiving!)

D. Open and Deal With All Emails

Respond to those requiring only a few-sentence response first.
File emails that need to be filed and forward on any emails that need to be forwarded on (to others on my team, etc.)
If time, respond to as many emails as possible that require a lengthier response. Oftentimes, I find that it doesn't take me at all as long as I think it will if I just dive in and start writing!

E. Never Allow There to Be Any More Than Four Emails In My Inbox <— This has been key for me. If there are more than four, it means that I highly prioritize email answering above other computer work.
What tips & tricks do you have for taming your email inbox?