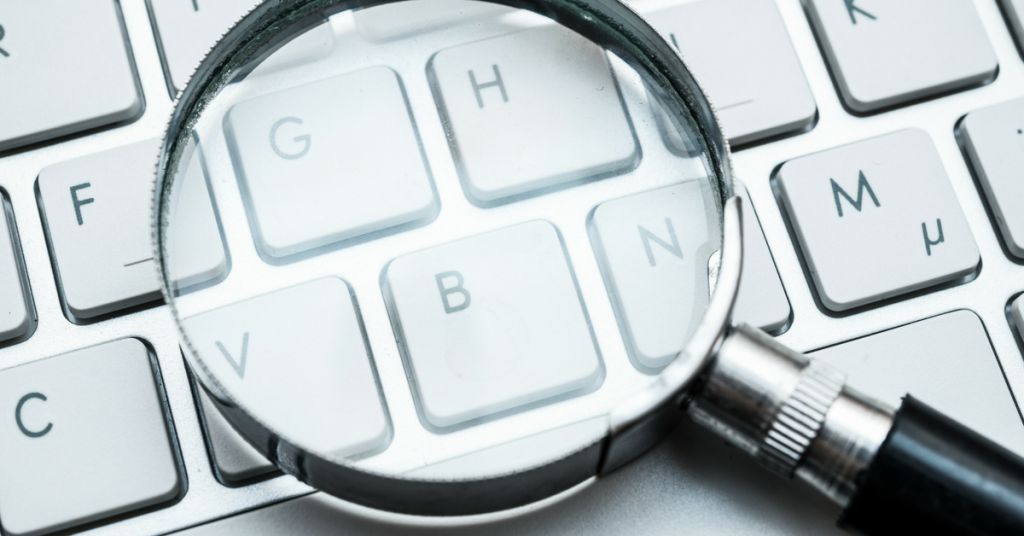 If you're new to blogging, chances are the term SEO isn't in your daily vernacular … yet. SEO stands for search engine optimization, and for bloggers who want their blogs to be found on search engines, it's an important term to remember.
(And yes, you definitely want to be found on search engines!)
Search engine optimization basically means optimizing your post or page to be more easily found on search engines like Google.
If you're a blogging veteran who wants to know more about the Google Adwords Keyword Planner, stick around. More on that later in the post. Right now, I'm speaking to those of you who are new to blogging.
If you've used a search engine before (and chances are you have), you know that to find what you're looking for out there in the never-ending sea of blog posts and websites, all you need to do is type in a few words describing what you're looking for.
What happens next is that the search engine searches millions of catalogued sites on the internet for those terms you entered, also known as keywords.
What you see on the search page is all of the sites that search engine deems as the most relevant and trusted sources for information related to your keywords.
Of course, Google also has over 200 different factors it takes into account when "ranking" the pages that show up in your search (which ones show up on top of your search and which ones don't), but Google's ranking algorithm is a topic that will require an entire post to thoroughly explain, so we'll save that for another time. 🙂
So now that we know the basics of how a search engine works, how do we actually optimize our posts and pages so they're more easily found by our target audience?
Choosing the Right Keywords
Knowing how a search engine works, it's important then to write your posts with a specific topic and keyword(s) in mind. When writing a blog post, simply ask yourself, "What is my post about?" and "What would the target reader of this post be searching for in order to find my post on Google?"
For example, if I were a new blogger and I was looking for content on SEO, I'd probably search Google for the keywords "SEO" or "search engine optimization" in order to find articles and posts to help me.
So with your post in mind, what is your main topic? What is your post all about? Asking yourself these questions is the first step to finding the best keywords for your post.
When you decide on a particular keyword, next you'll want to use Google Adwords' Keyword Planner to find the most searched-for terms related to your topic.
Using Google Adwords' Keyword Planner
The Google Adwords' Keyword Planner is a tool mainly used for ad campaigns on Google. However, it's also a great tool to help you boost your SEO on your site as well by finding the most searched for keywords on a specific topic.
To use this feature to boost your SEO, you'll first need to sign up with Google Adwords.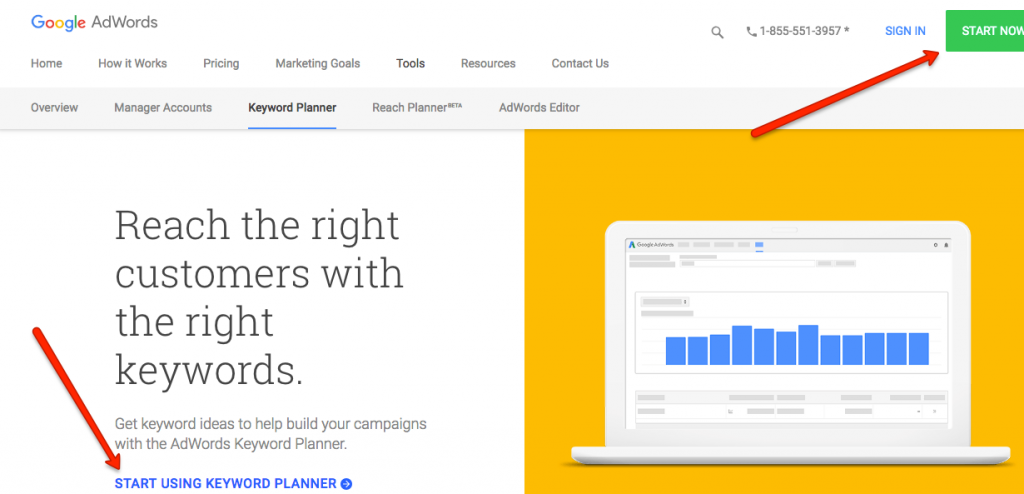 To sign up, click the Start Now button or the Start Using Keyword Planner link on this page.
Once you have your Google Adwords account all set up, you'll want to log in and access the Keyword Planner in your Adwords account. To do that, click the Tools icon in the upper right-hand corner, then click Keyword Planner in the dropdown menu.

Next, choose the Find Keywords option on the left to get keyword ideas.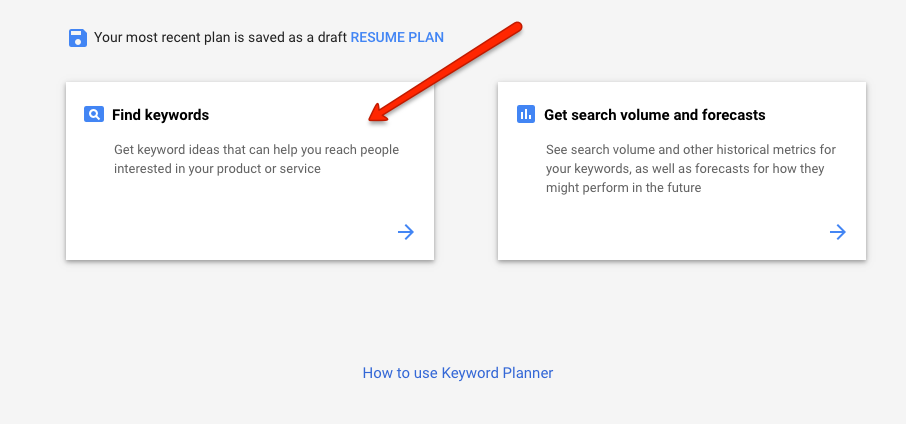 Now you'll enter the topic or description of your blog post. If you're wanting to improve the SEO on a page you already have published, you can even put the URL of your page!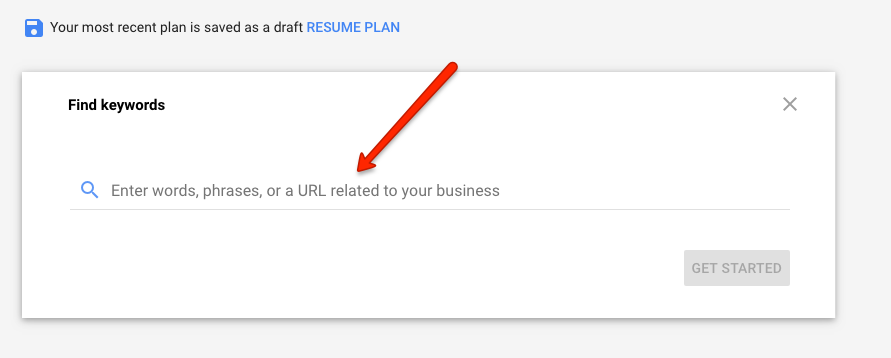 In the example below, I searched for "blogging" and "SEO" to see what keywords people have been using to search for content related to that topic.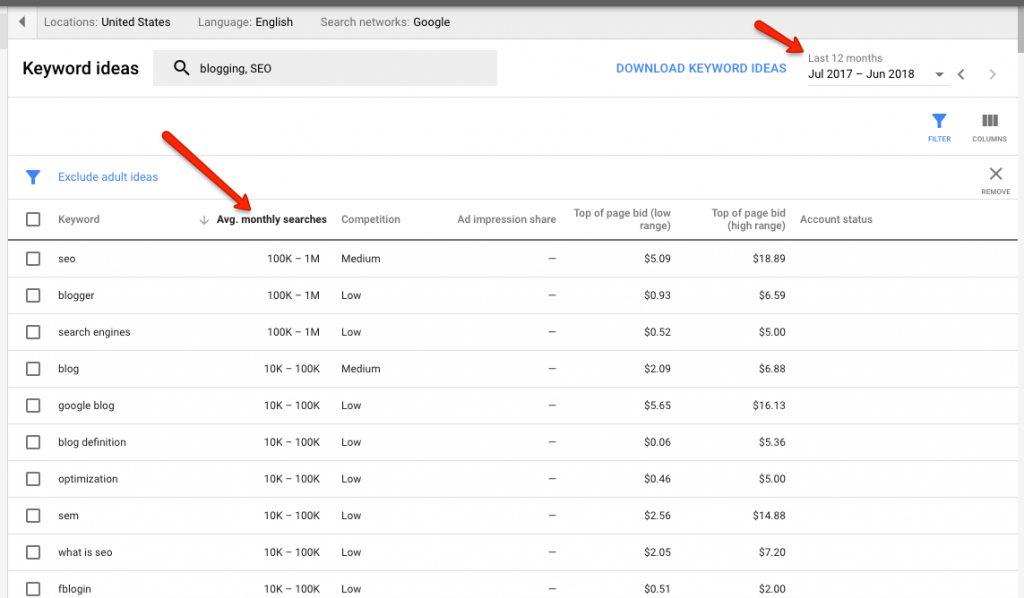 In the upper right-hand corner, I make sure to search for keywords used in the last 12 months. You can shorten it to a more recent or a more broad time frame if you'd like.
Now in the left-hand column, you can see keywords that Google users have used to search for content related to blogging and SEO!
To find the most searched for keywords, look at the average monthly searches column to find which keywords have the highest average monthly searches. The keywords with the highest numbers are the ones that the most people are searching for.
From the example above, I can see that "SEO," "blogger," and "search engine" all have a high rate of searches over the last year (100K -1M), as compared with keywords like "blog" and "what is seo," which only have 10K-100K monthly averages.
So what does this mean exactly? 
Well, it means that if I use the terms "SEO" or "blogger" throughout my post or page about search engine optimization, the chances of me being found organically on a Google search is a lot higher!
Of course, as I said before, there are a lot of other factors to take into consideration when it comes whether or not you show up on the first Google search page or the 400th page. For more information on how to really optimize your posts and pages so you can rank higher on Google and be found more easily by your target audience, check out WPBeginner.com's post WordPress SEO Tips for Beginners!
TIP: We LOVE using the FREE Yoast SEO plugin for WordPress to help us optimize our post readability and SEO! Find out how you can use this FREE simple tool to optimize your blog post to be more easily found on Google!